Popcorn machine with cart - Red
Manufacturer: Royal Catering | item number: EX10010088 | Model: RCPW-16E
Mobile due to two large wheels and two 360° rotatable wheels with parking brakes
High-powered - due to 1,600 W for up to 5 kg of popcorn per hour
Incl. accessories - Delivery includes measuring spoon and shovel
Operative safety - Teflon coating, mixing system and overheat protection
Comfortable operation with interior lights
Easy to clean - Stainless steel construction and well thought out design
Popcorn machine with cart - Red
The popcorn machine with cart RCPW-16E from Royal Catering has been designed especially for professional catering needs and is an absolute eye-catcher. It impresses not only by its upbeat design, the appealing red design with a cart, but also with its heated and illuminated chamber, stirring system and automatic thermostat. Benefit from the popcorn machine RCPW-16E and treat yourself to an exceptional popcorn experience - whether at the cinema, at fairs or festivals!
Material, casing
Stainless steel, tempered glass
Material, heating element
Aluminium
Capacity
5 - 6 kg/h (16 l/h)
Temperature range
220 - 270 °C
Functions
POWER & LIGHT
HEAT
TURN
Amount per serving
Corn: 150 g
Sugar: 50 g
Oil: 50 ml (Coconut oil recommended)
Pot, diameter
Top: 18,5 cm Bottom: 16 cm
Length, power cable
1,7 m
Dimensions (LxWxH)
94 x 51 x 155 cm
Shipping dimensions (LxWxH)
121 x 100,3 x 135,2 cm
Download PDF
Download PDF
Popcorn machine RCPW-16E
Cart
Popcorn shovel
Measuring cup
Kettle
Light bulb
Instruction manual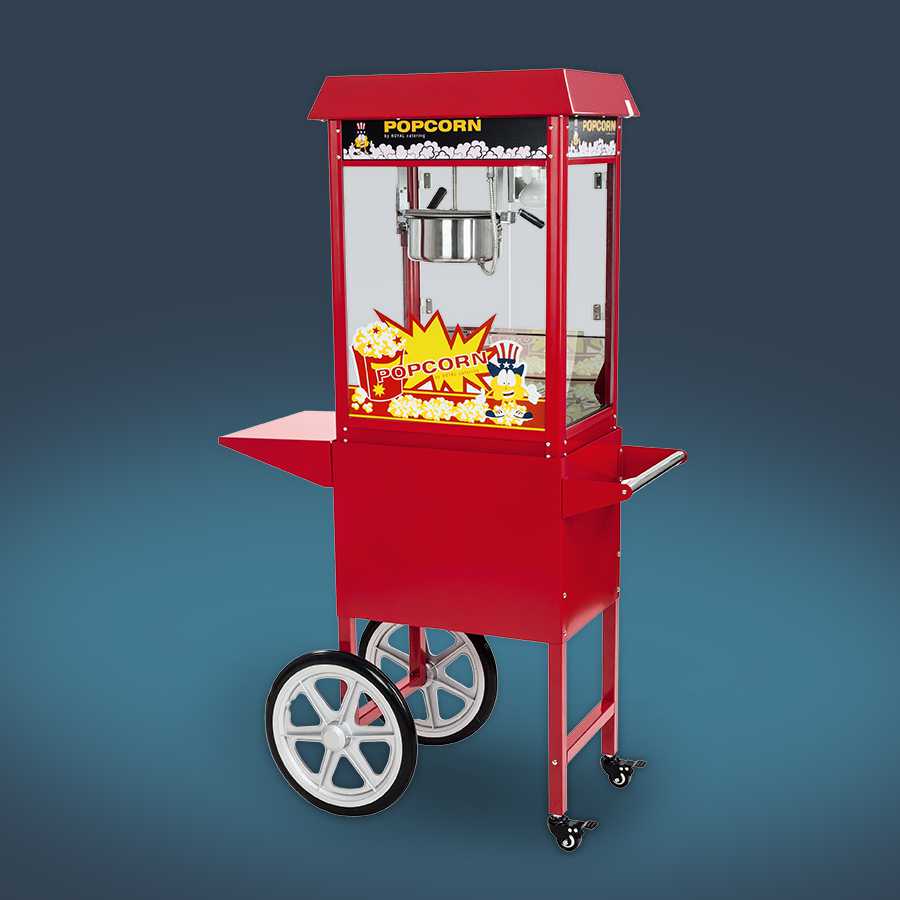 Stylish American design
Mobile cart with a cabinet and shelf for accessories
5-6 kg popcorn per hour thanks to 1.600 W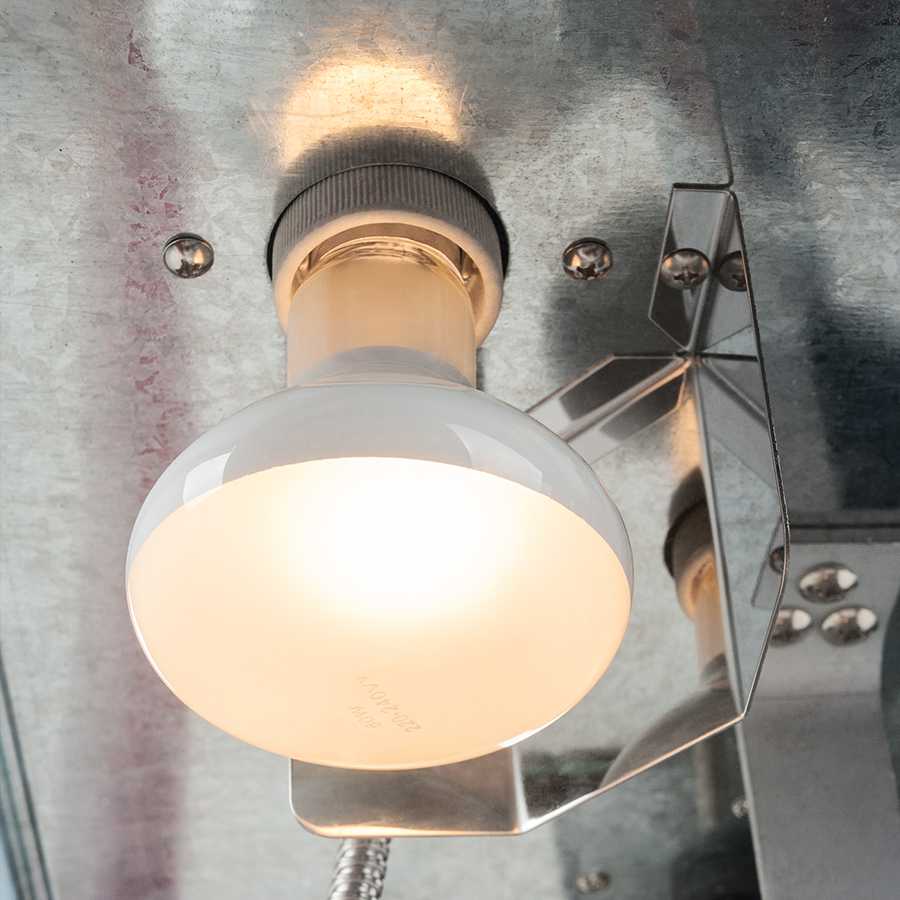 The attractively-lit popcorn machine looks great after dark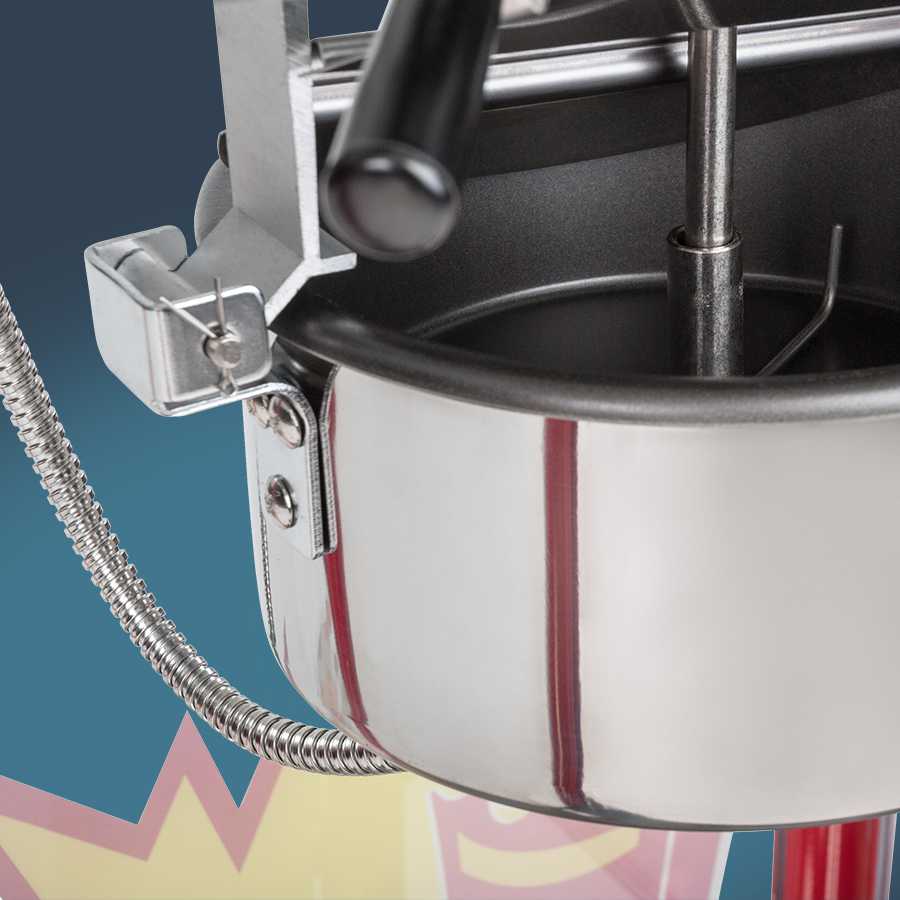 Anti-stick Teflon-coated pot is easy to clean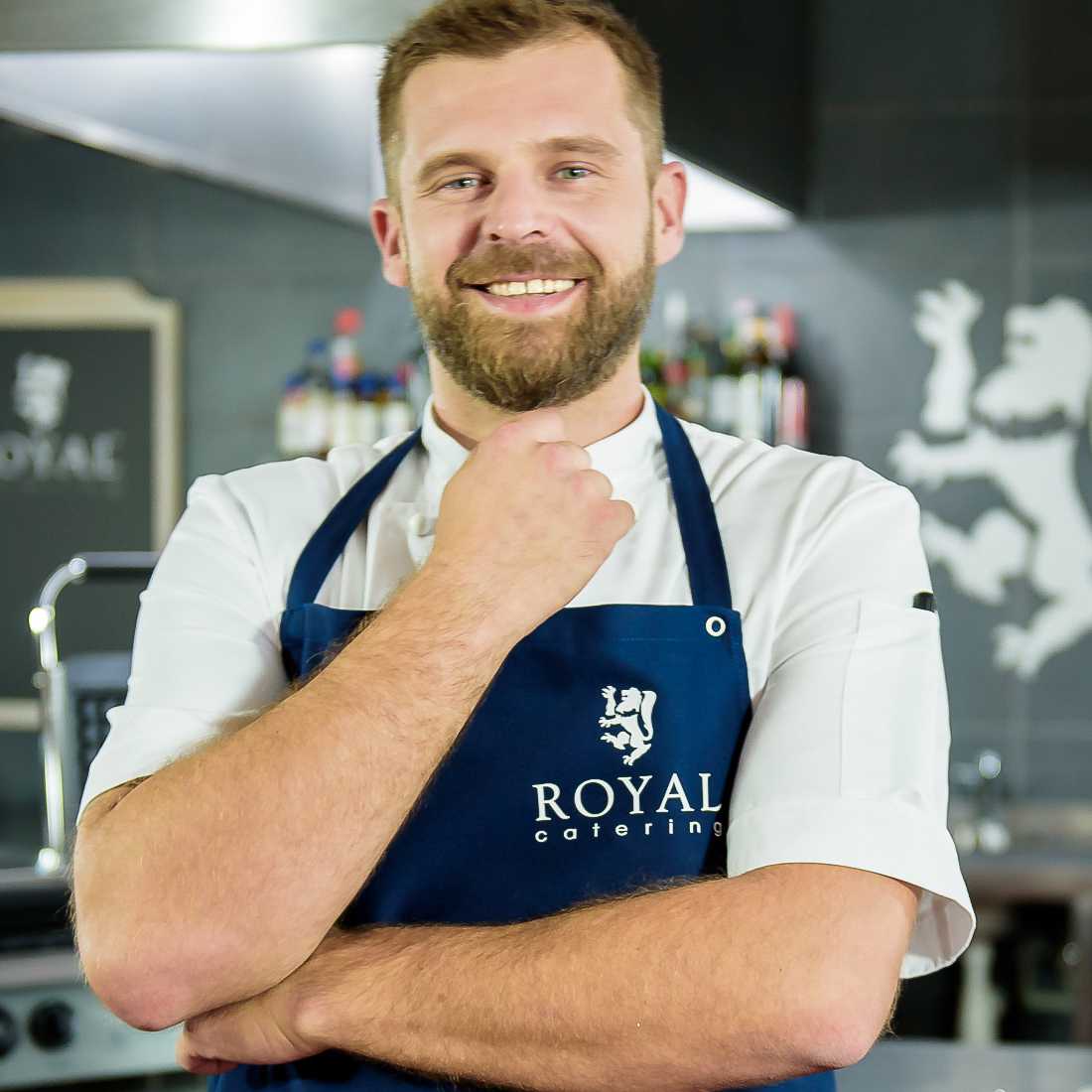 Michał Orłowski
Head chef of prestigious restaurants in Sydney and Warsaw. An experienced and professional restaurateur, just like our customers.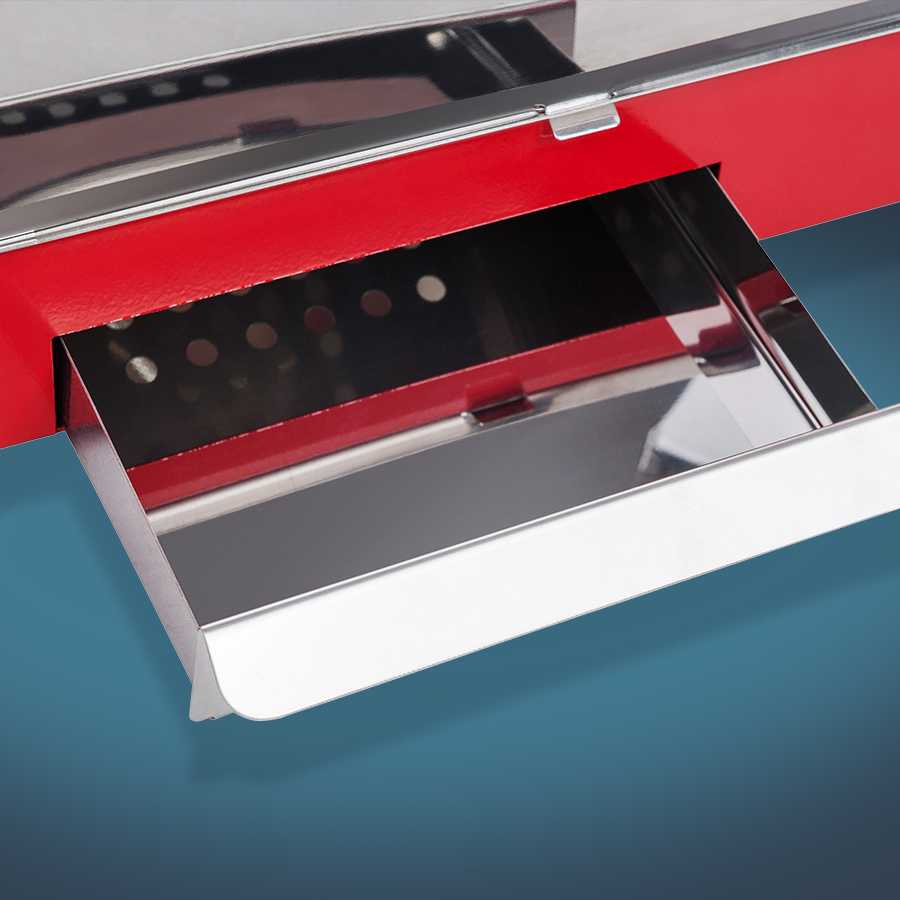 Practical and removable crumb drawer makes cleaning easier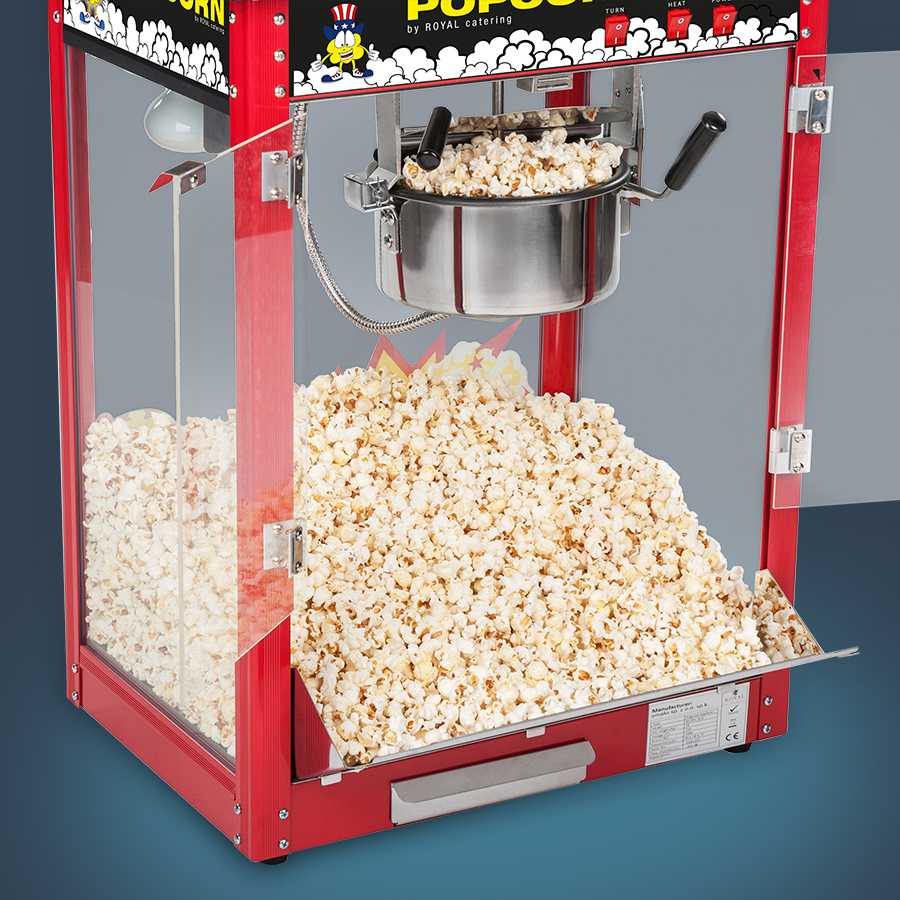 Stirring system warms the popcorn evenly
Automatic overheat protection for safety
The serving hatch gives you easy access to the popcorn
PRO TIP
For best results, it's a good idea to use an oil with a high smoke point. Coconut is the most popular.
Try mixing the popcorn with different flavours. White chocolate and strawberry powder is a delightful addition that I can highly recommend.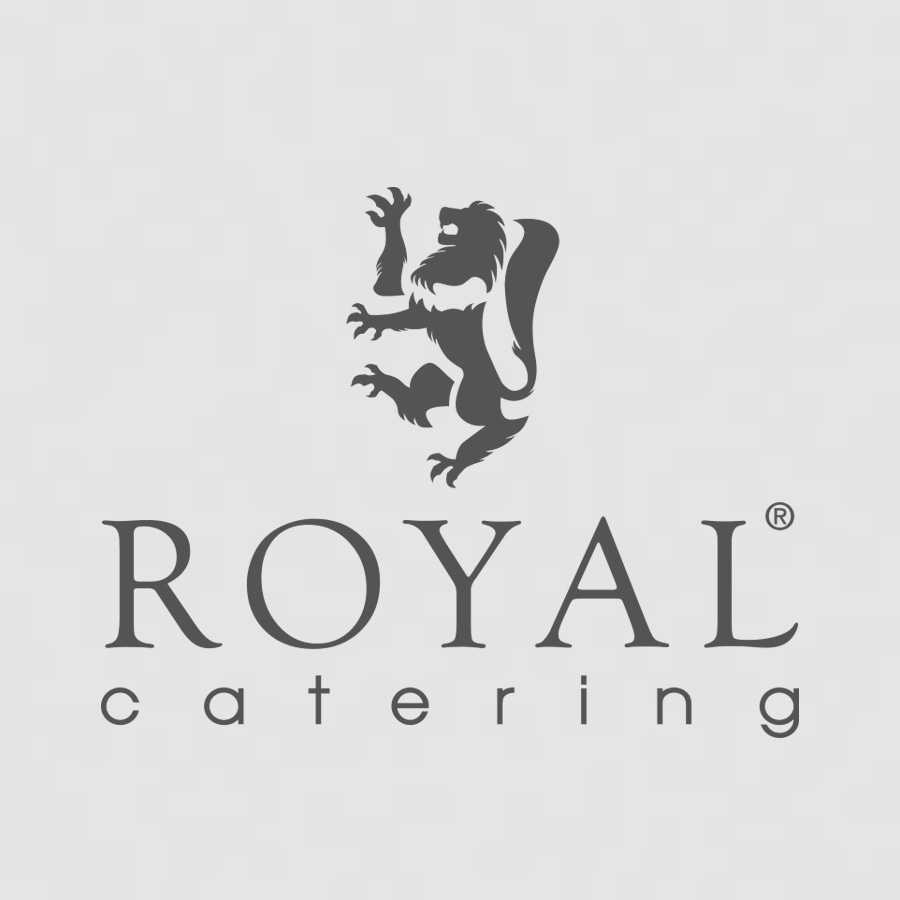 Heated chamber keeps snacks fresh
Shatterproof, tempered safety glass
Made of food-safe stainless steel
How long does it take to prepare one serving?
It takes about 2 minutes to prepare a portion of 150 g corn.
How should the device be cleaned?
Turn off the machine and disconnect the plug from the socket to prevent accidents during the cleaning. For external cleaning use a damp cloth. Do not clean the machine directly with water, as this may damage the electrical functions.
---
Sort by...
---
Leave a review (5 stars is highest, 1 is lowest)
★
★
★
★
★
Click on the link sent to your e-mail address and confirm your opinion! It will be published after verification.
Reviews from Amazon Customer (14 Jul 2019)
Reviews from Amazon Customer (14 Jul 2019)
alles bestens!
bei einem Fest
Reviews from Amazon Customer (28 Oct 2016)
Reviews from Amazon Customer (28 Oct 2016)
Macchina semiprofessionale
Non mi aspettavo macchine ultracostose, sono molto soddisfatto della qualita'.Le istruzioni non erano chiare (olio di cocco e poi zucchero? A qualcuno piacera'. Qui, olio girasole e sale), ma non ci vuole niente di che.Occorre fare attenzione alla pulizia (usare detergenti molto aggressivi, l'olio carbonizza. E poi irrancidisce), le parti in movimento, per fortuna, si possono smontare.Ho trovato il cavo troppo corto, per un oggetto col carrello, fatto per essere portato in giro. Ho fatto una prolunga da 6 metri, con cavo da 2,5mm e presa di qualita'. Cavi piu' sottili o, peggio, con adattatori, tendono a scaldare. Non e' sicuro.Gli accessori sono trascurabili... e la paletta, se dimenticata dentro la macchina accesa, si deforma per il calore. Comprata paletta di qualita' migliore.Abbiamo anche popcorn in sacchetti a microonde, ma tutti guardano il sacchetto... e preferiscono quello fatto da questa macchina. Anche io.
Reviews from Amazon Customer (23 May 2014)
Reviews from Amazon Customer (23 May 2014)
encantada
Cumplio las expectativas. Es exactamente igual a lo que se describe, el tamaño y el peso. Yo lo recomiendo .
Reviews from Amazon Customer (15 Dec 2013)
Reviews from Amazon Customer (15 Dec 2013)
Naja!
Die Maschine und der Wagen sind recht hochwertig verarbeitet. Die Dimensionen sind natürlich gewaltig, aber das Teil macht natürlich optisch einiges her: Kinofeeling garantiert. Die erste Portion Popcorn wird es erst zu Weihnachten geben, insofern werde ich dann die Rezension entsprechend ergänzen.28.12.2013: Sodele, die ersten 4 Popcorn Abende sind durch und es ist Zeit, die Rezension anzupassen! Wie hat sich das Teil in der Praxis bewährt? Zunächst mal:Positiv- Von der Optik kann man nichts sagen. Die Maschine sieht mit Wagen wirklich professionell aus und ist ein Blickfang. Man braucht natürlich etwas Platz...- Das Pocorn schmeckt absolut klasse! Wir benutzen Butterfly Körner, Puderzucker und spezielle Popcorn Butter (mit Carotin).Negativ- Das mit der recht hochwertigen Verarbeitung muss ich leider zurücknehmen! Beim ersten Putzen habe ich mich ziemlich böse in die Hand geschnitten, da die Metallteile im Inneren scharfkantig sind. Am schlimmsten ist der Deckel! Einfach ein gestanztes Stück Blech verchromt. Es ist eine blöde Fummelei, wenn man den Deckel bewegen möchte, da er aus einem Stück gefertigt wurde. Warum hat man den Deckel nicht einfach zweigeteilt mit Scharnier verbunden?? dann bleibt der hintere Teil geschlossen und der vordere Teil würde sich viel leichter anheben, wenn das Popcorn fertig.- Der Topf ist zu hoch angebracht! Wenn man nach der ersten Ladung noch einmal nachlegen möchte hat man ein Gewusel mit dem oben beschriebenem Deckel und dem heißen Topf. Wenn man dann - nachdem man die Butter oder das Fett in den Topf bekommen hat und kurz wartet bis es auf Temperatur ist - die Körner mit dem Zucker einfüllen möchte hat man (wieder Gefummel mit dem Deckel!) kaum Platz zwischen Decke und dem Topf, um es ohne Schweinerei einzufüllen.- Verbrennungsgefahr!! Der Topf ist klappbar und wird nur durch eine Metalllasche gehalten, die nach kürzester Zeit ausgeleiert ist. Bei der vierten Ladung ist mir folgendes passiert: Das Fett war schon drin und richtig heiß. Beim Öffnen des Deckels - mit einer Hand die Schale mit den Körnern und dem Zucker - klappt der blöde Topf mit dem kochend heißem Fett einfach von alleine nach unten und das ganze Fett schießt raus!!!! Das ich mich nicht heftig verbrannt habe ist echt ein Wunder!! Die Halterung des Topfes ist ein WITZ!! Unbedingt nachbessern, das ist wirklich gefährlich!!- Über den Topf haben sich ja schon andere Rezedenten ausgelassen. Haha dachte ich, die machen den Topf einfach falsch sauber! Ich habe schon öfters Karamell in einer Teflon Pfanne gemacht. Wenn wirklich Zuckerreste übrigbleiben lässt man die Pfanne einfach eine Stunde mit heißem Wasser stehen und es löst sich alles von alleine auf. Aber: Das klappt hier nicht! Die Beschichtung Teflon zu nennen ist ein Witz!! Man KANN den Topf nach dem Popcorn machen einfach nicht reinigen!! Es bleibt in jedem Fall eine verbrannte Schicht zurück, die man nicht lösen kann!!!Was soll man zusammenfassend sagen?? Die Maschine sieht toll aus und macht sehr gutes Popcorn. (5 Sterne) Billig ist sie ja nicht gerade. Deshalb verstehe ich nicht, warum man nicht ein paar Euro mehr für einen richtigen Deckel, eine solide Befestigung für den Topf und einen leicht zu reinigenden Topf investiert! (1 Stern) Dann hätte dieses Produkt sicherlich eine Top-Bewertung verdient. So bleibt nur der Mittelwert: 3 Sterne
Reviews from Amazon Customer (25 Aug 2013)
Reviews from Amazon Customer (25 Aug 2013)
Tolle Maschine
Die Maschine funktioniert sehr gut und lässt sich verhältnismässig gut säubern. Ausserdem macht sie recht schnell Popcorn, sodass sie auch auf Festen eingesetzt werden kann.
Still not sure?
Our experts are ready to help!
Mon - Fri 09:00am - 04:00pm