Hotdog Grill - 9 rollers - Warming drawers - Stainless steel
Manufacturer: Royal Catering | item number: EX10010468 | Model: RCHG-9WO
Product highlights
max. number of sausages: 20
Power: 2200 watts
Rollers coating: stainless steel
2 separate heating zones
Warming drawers for buns
Extremely versatile, can be used at events, restaurants, hotel bars, takeaways, …
Rollers and casing made from stainless steel
9 rollers/heating rods for up to 20 large sausages
Cover made from tempered glass
Two separate heating zones / Temperature range from 0-250°C for grilling and keeping warm
Warming drawer for warming up buns (0-110°C) / Drip tray ensures cleaniness
Hotdog Grill - 9 rollers - Warming drawers - Stainless steel
Hotdogs are one of the most popular snacks, whether you are at a large open air event or experience a pang of hunger in a hotel bar. With the professional hotdog grill RCHG-9WO you can prepare hotdogs in large quantities and even warm up the traditional hotdog buns to the right temperature.
The heater has 9 automatically rotatable heating rods with a length of 46.5cm each and is spacious enough to hold up to 20 hotdogs or other large sausages at the same time. This means that you can easily satisfy a large demand. The temperature of the grill surface can be regulated separately. The temperature ranges between 0-250°C and the grill is powered by 2200W. Hotdogs can be quickly prepared and be kept warm for a prolonged period of time.
The grill has a warming drawer which allows for a simultaneous warming of the hotdog buns. The temperature ranges between 0-110°C so that you always have freshly warmed-up buns ready to hand.
The cover of the grill is made from tempered glass and protects the hotdogs during the grilling from all wind and debris to ensure a hygienical food preparation. Fat and crumbs that may occur during the grilling are gathered in a drip tray, which ensures a neatly kept cooking station. The tray can be easily removed from the grill and cleaned.
The casing and the rollers of the hotdog grill are made from high-quality stainless steel and are very easy to clean. The sturdy construction and quality manufacturing ensure the longevity of the grill. The safety mechanism of the grill makes for a safe operation.
Voltage /Frequency
230V / 50hz
Material, casing
Stainless steel
Material, cover
Tempered glass
Temperature range, front
0–250°C
Temperature range, back
0–250°C
Temperature, warming drawer
0-110°C
Max. sausages
20 (large sausages)
Coating, rollers
Stainless steel
Distance between rollers
12mm
Number of rollers / heating rods
9
Measurements (LxWxH)
43 x 58 x 51,5 cm
Transportation measurements (LxWxH)
66 x 51 x 50 cm
Transportation weight
25 kg
Download PDF
Download PDF
Hotdog grill RCHG-9WO
Cover made from tempered glass
Instruction manual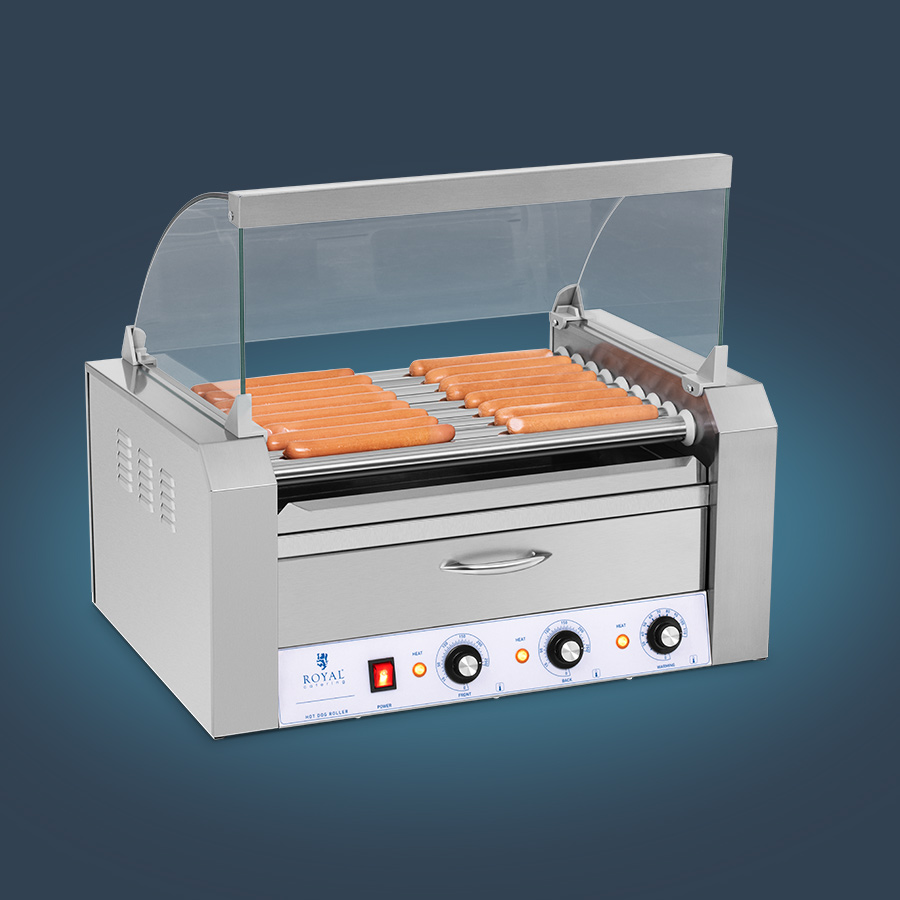 High output of 2,200 W for quickly heating hot dogs
Heat up to 16 hot dogs at once
Ideal for small restaurants, food trucks, petrol stations, etc.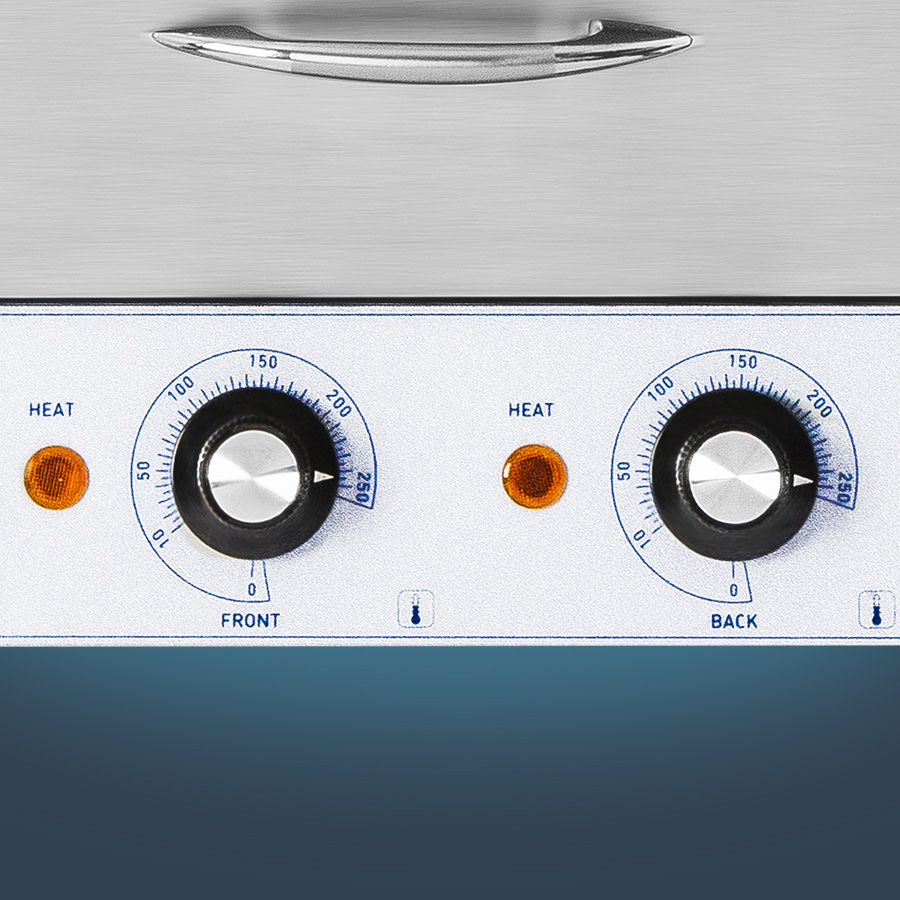 Separate temperature controls for each heating zone up to 250 °C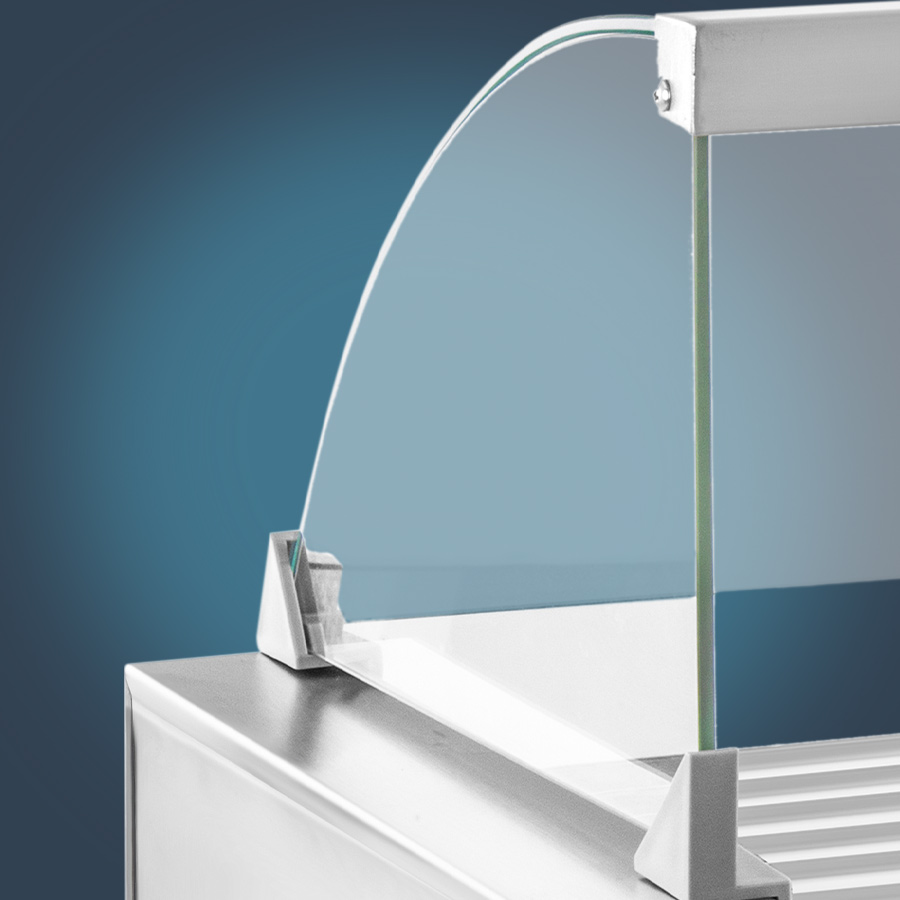 Glass protection against dust and dirt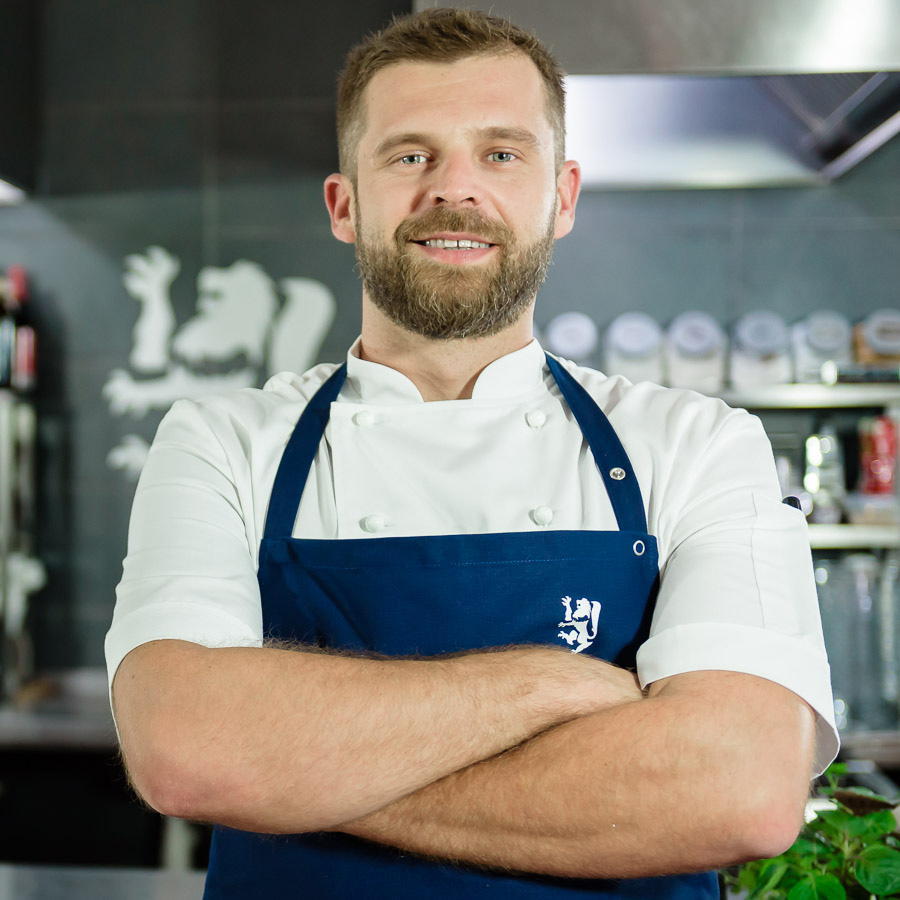 Tested by Michał Orłowski, head chef of prestigious restaurants in Sydney and Warsaw. An experienced and professional restaurateur, just like our customers.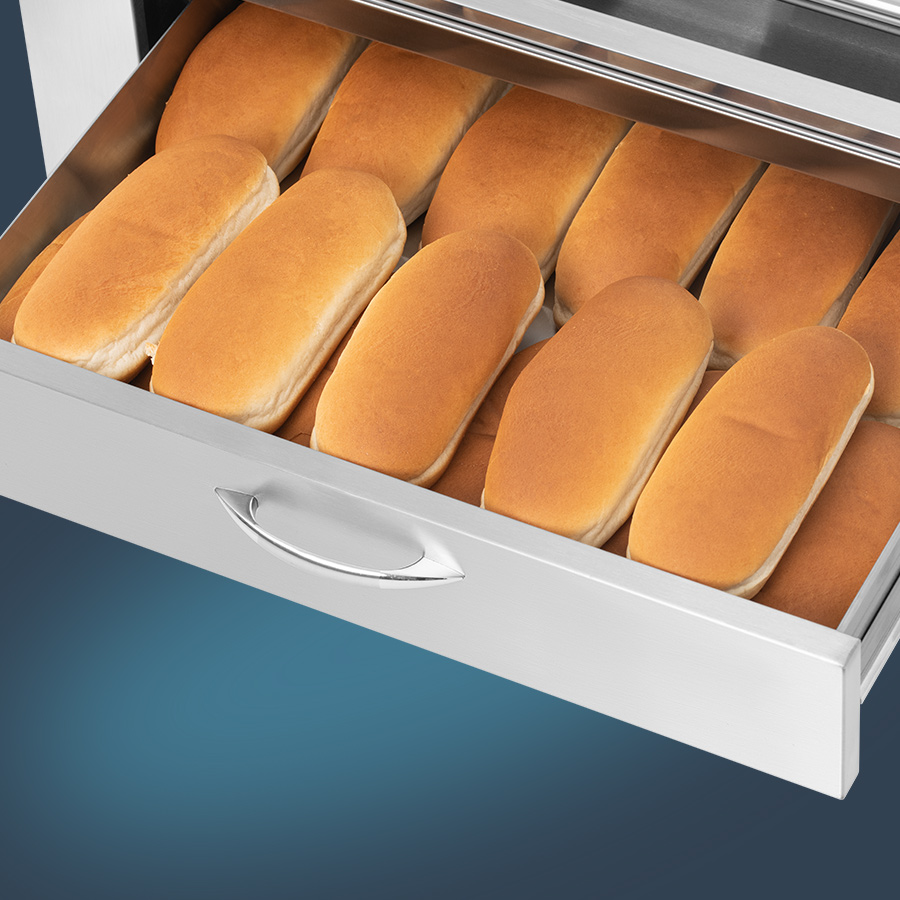 Practical drawer for heating buns (max. 110 °C)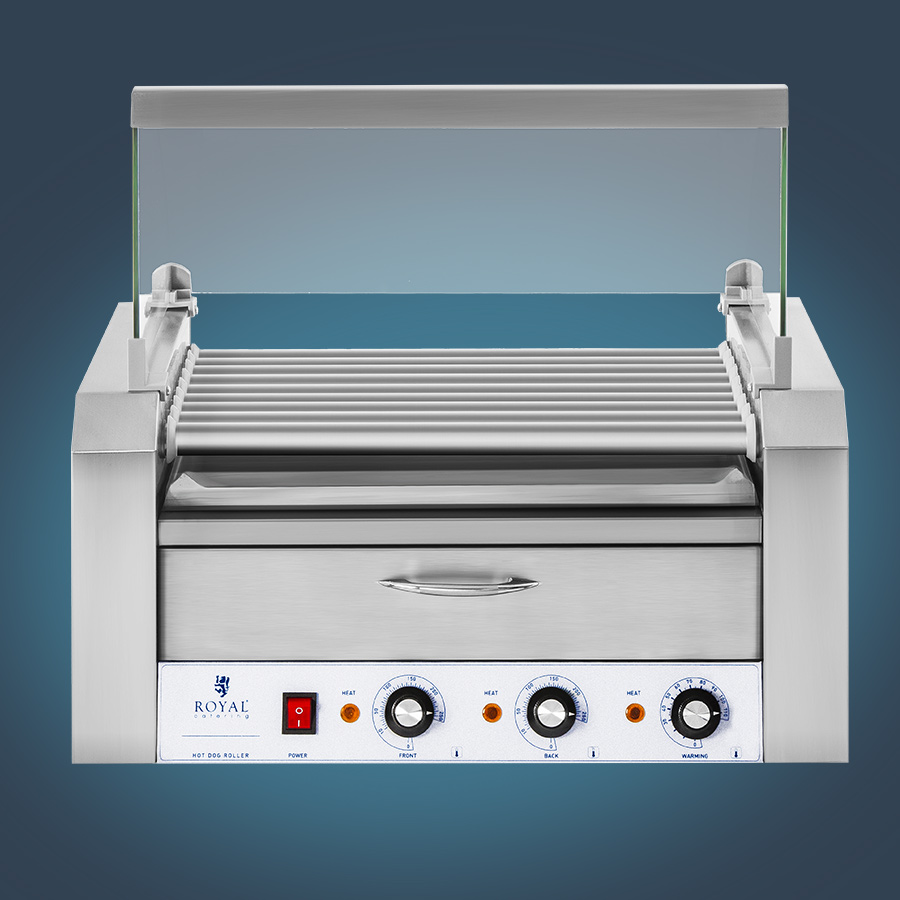 Smooth surfaces are easy to clean
4 rubber feet stabilise the device
Compact, easy to transport device
PRO TIP
I always set two different temperatures: I set the rear area to 100 °C to quickly heat up the hot dogs. I keep the front at 70 °C to keep the already-cooked hot dogs warm.
This device is ideal for hot dogs, but you can also use it for Polish sausages and any other, thicker sausages, such as bratwurst.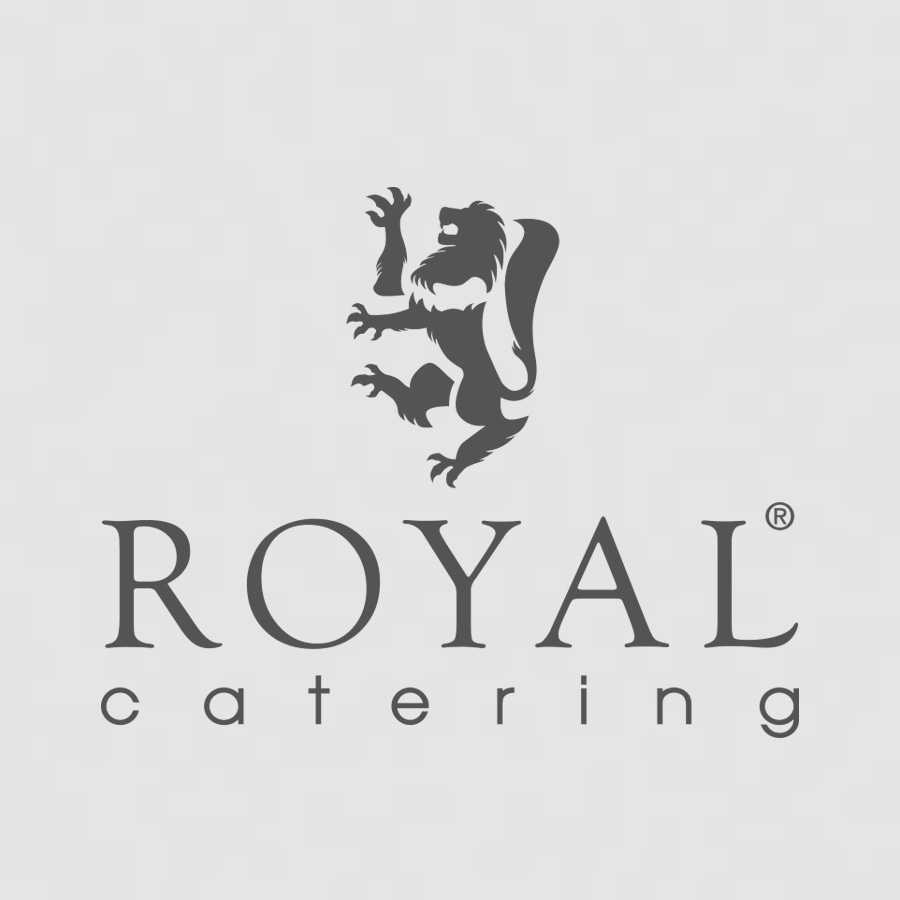 Food-safe, corrosion-resistant stainless steel
Even roasting thanks to rotating rollers
Can simultaneously heat and keep warm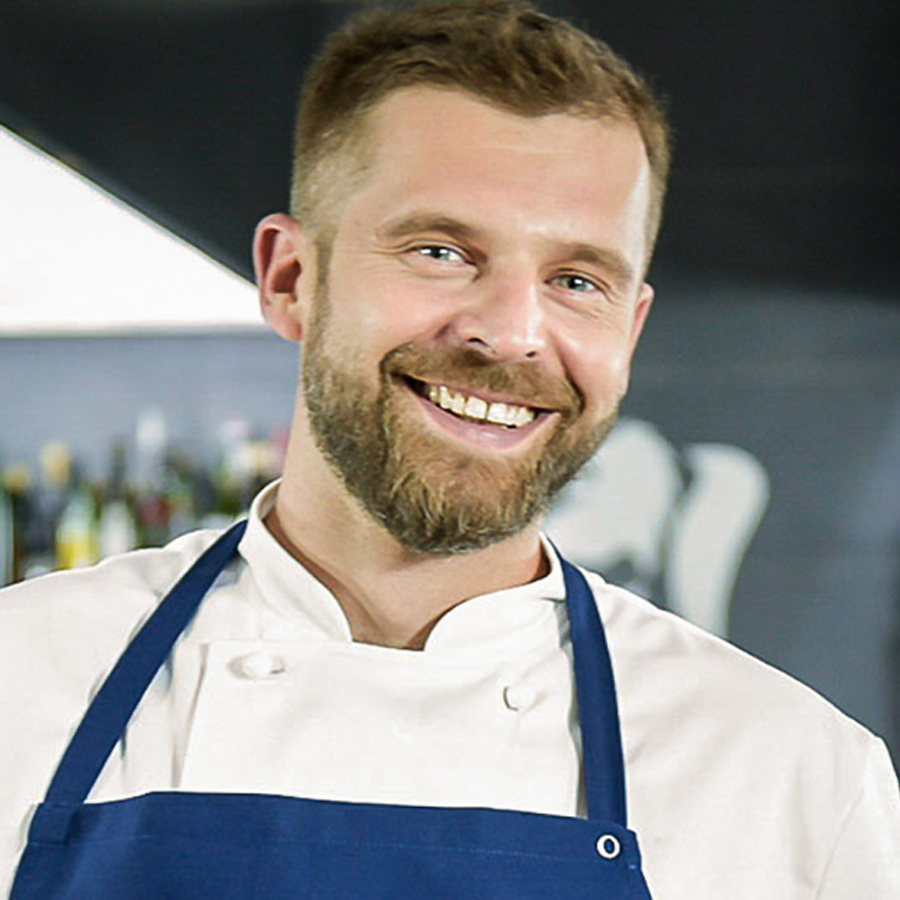 ---
Sort by...
---
Leave a review (5 stars is highest, 1 is lowest)
★
★
★
★
★
Click on the link sent to your e-mail address and confirm your opinion! It will be published after verification.
Reviews from Anonym (29 Oct 2020)
Reviews from Anonym (29 Oct 2020)
Ein mega tolles Gerät und die Lieferzeit war auf den Tag genau
5Sterne
Reviews from Amazon Customer (11 Jul 2019)
Reviews from Amazon Customer (11 Jul 2019)
buen producto professional
buen producto, cumple su cometido. muy profesional a un muy buen precio
Reviews from Amazon Customer (1 Jul 2019)
Reviews from Amazon Customer (1 Jul 2019)
Cuoce benissimo
Oggetto molto utile e perfetto in tutto,anche facile da pulire e da utilizzare
Reviews from Amazon Customer (23 Dec 2017)
Reviews from Amazon Customer (23 Dec 2017)
Top Gadget!
Wieso braucht ein Privathaushalt ein solches Gerät? Ich weiss es nicht, aber es macht riesig Spass! Ich habe es für eine Party bestellt und alles hat top funktioniert. Jetzt bleibt nur noch die Frage wie man das Teil putzt... Die Verarbeitung ist ok für den Preis, hat aber leider einige scharfe Kanten. Trotzdem fünf Sterne!
Still not sure?
Our experts are ready to help!
Mon - Fri 09:00am - 04:00pm