Hot Chocolate Dispenser - 3 Litres
Ready to ship today,
Delivery time appr. 4-6 workdays
Your benefits at a glance
Hot Chocolate Dispenser - 3 Litres
Highlights
ideal for producing hot chocolate as well as heating and maintaining the temperature of mulled wine, tea and other hot beverages
detachable container made of plastic
capacity of 3 L
with tap and drip pan
perforated lid
for cups and mugs of a height of up to 12 cm
including measuring cup (0,5 L)
Hot Chocolate Dispenser - 3 Litres
The Hot Chocolate Dispenser RCSS-3 by Royal Catering is made of high-quality stainless steel and has a detachable, transparent plastic container which can hold up to 3 litres. This capacity enables users to prepare large quantities of hot chocolate and have them ready for serving. The lid is used to close the container, which, thanks to a heat insulted grip, can be easily removed. Thanks to the perforated lid the hot steam can escape. At the bottom of the device is a drip pan which catches all liquids that have spilled over. The device is robust, solid, and, because of the top-grade materials, very easy to clean. On top of that, the hot chocolate dispenser is quiet during use and the temperature can be freely and quickly adjusted up to 90 °C.
Material
Casing: Stainless Steel, Container: Plastic
Temperature Range
0 - 90 °C
Diameter of the Container
20 cm
max. Height of Cups/Mugs
12 cm
Height of the Container
14,5 cm
Dimensions (LxWxH)
32 x 20,5 x 41 cm
Shipping Dimensions (LxWxH)
27 x 27 x 46 cm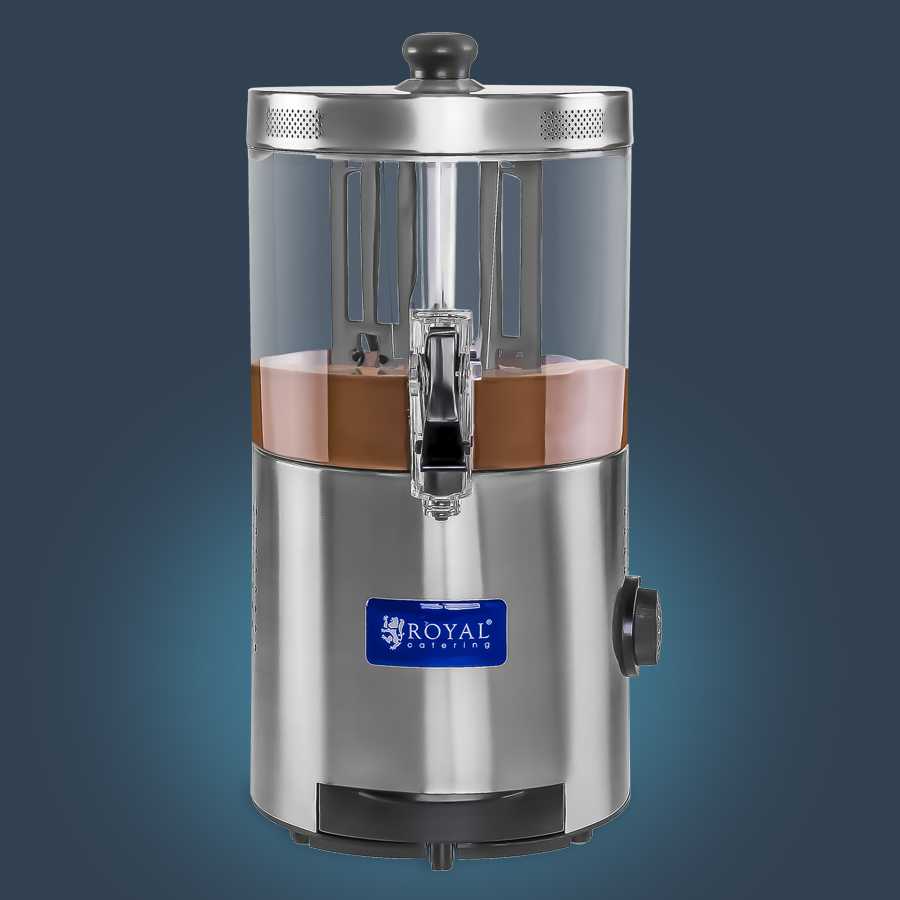 Large volume of 5 L allows you to serve many guests
Versatile: For chocolate, milk, or mulled beer or wine
Decorative design is ideal for professional food service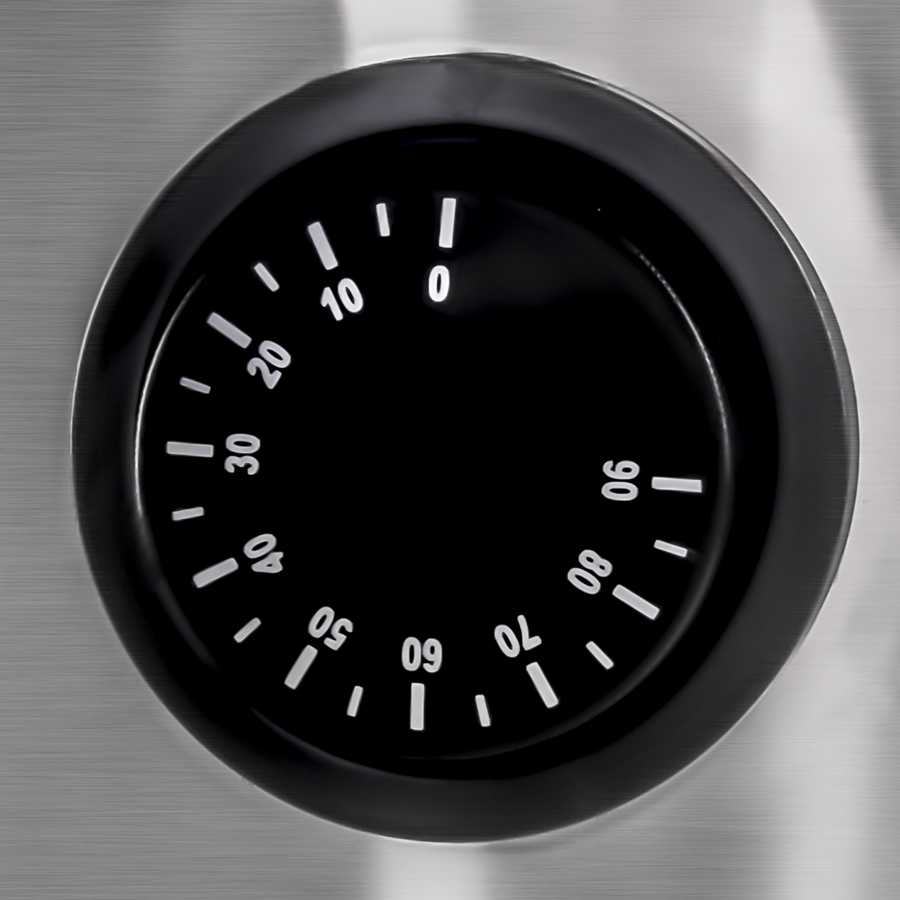 Thermostat maintains consistant temperature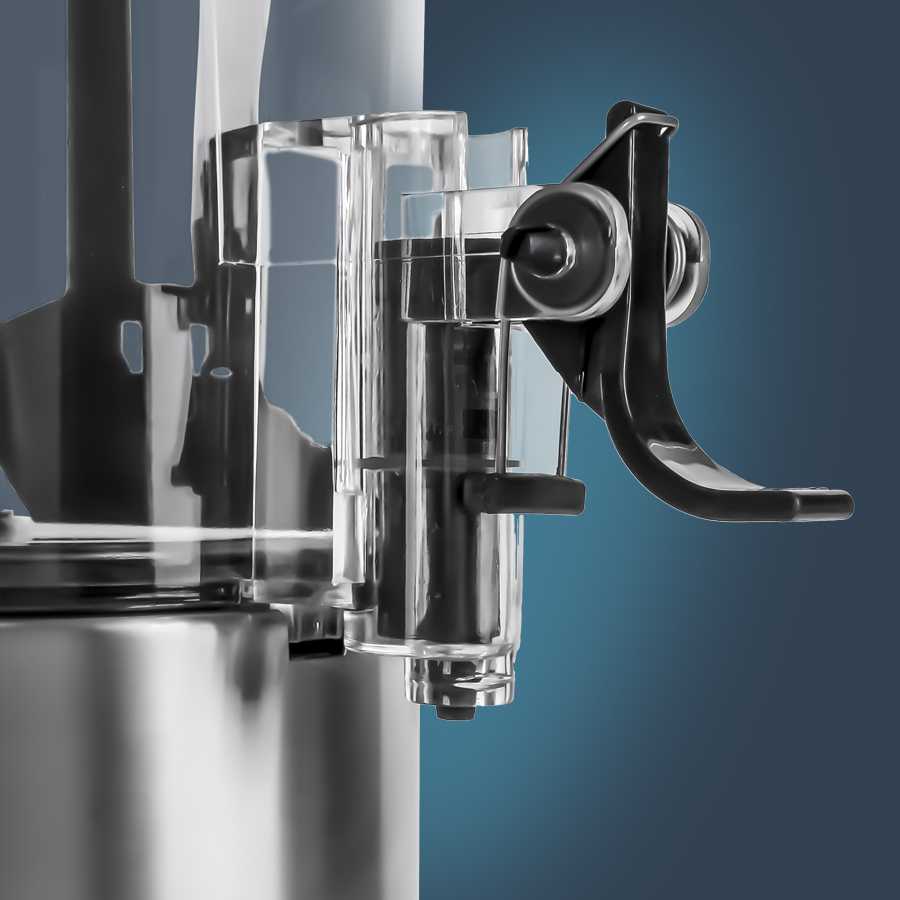 Practical spigot makes serving easy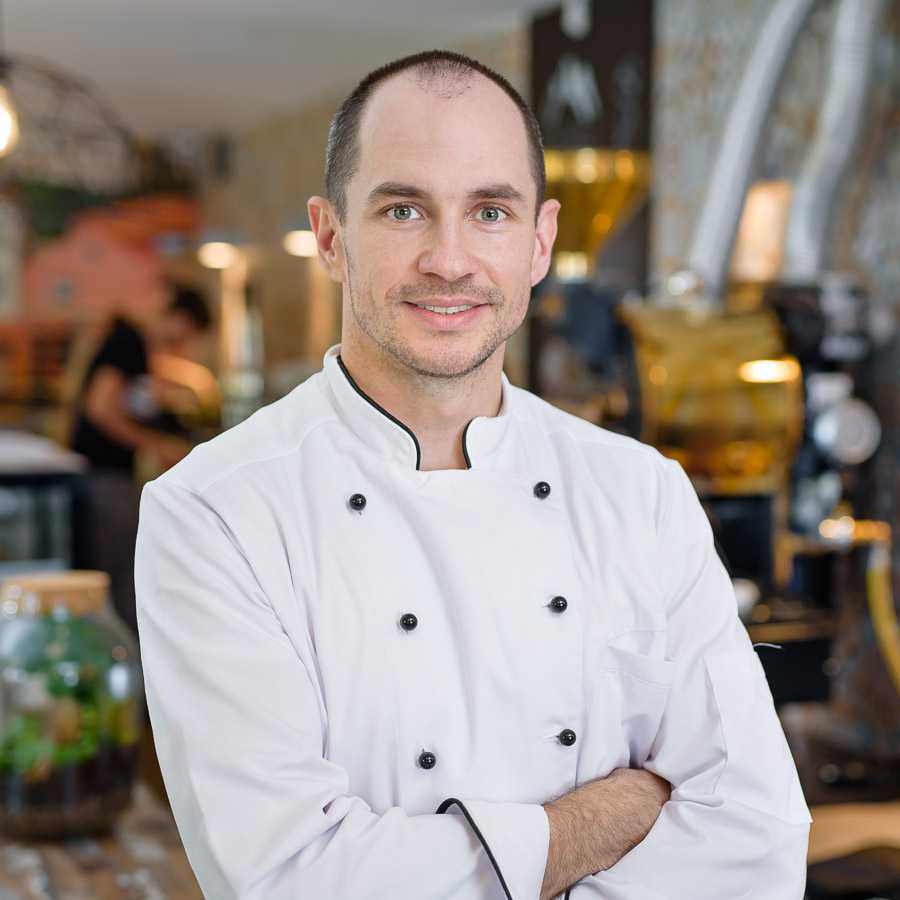 Tested by Artur Siwiec, head pastry chef of prestigious hotels and restaurants in Berlin and Warsaw. A professional with 20 years of career experience.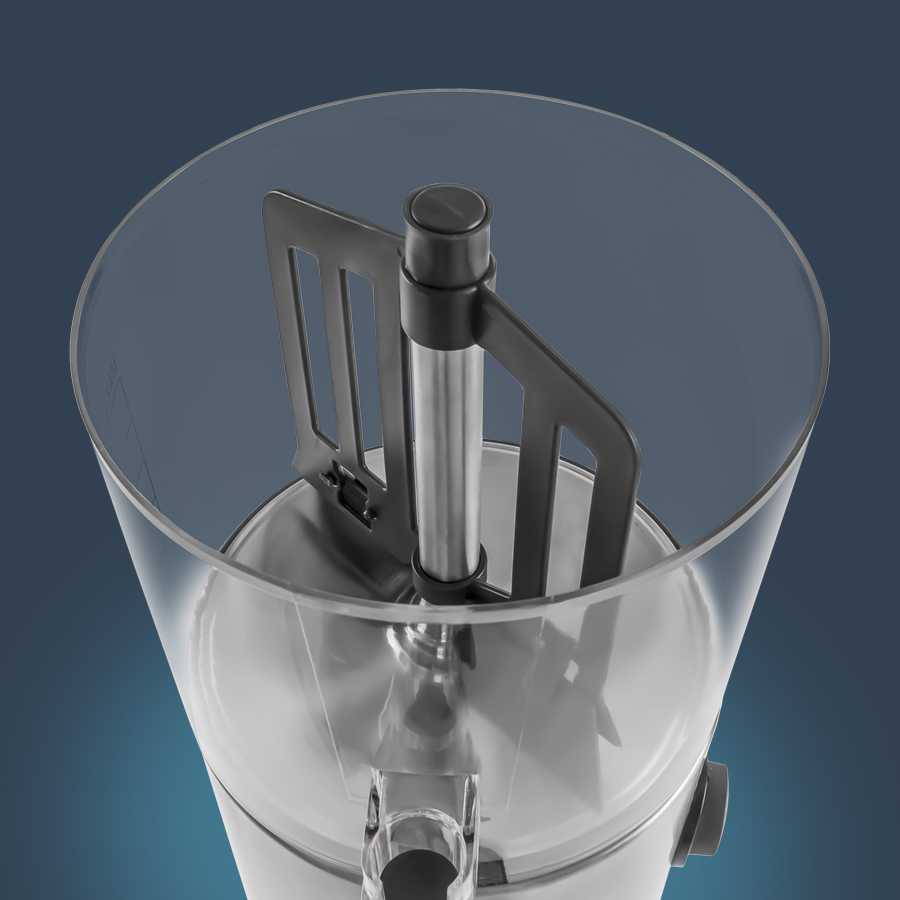 Tank made of safe, BPA-free polycarbonate
Attractive beverage presentation
For cups and glasses up to 120 mm tall
4 rubber feet provide stability
PRO TIP
My recipe for the perfect beverage is a combination of 300 ml of milk (3.2% fat), 100 ml cream (30% fat), 30 g milk chocolate and 100 g dark chocolate.
Important: Never carry the hot chocolate dispenser by the spigot..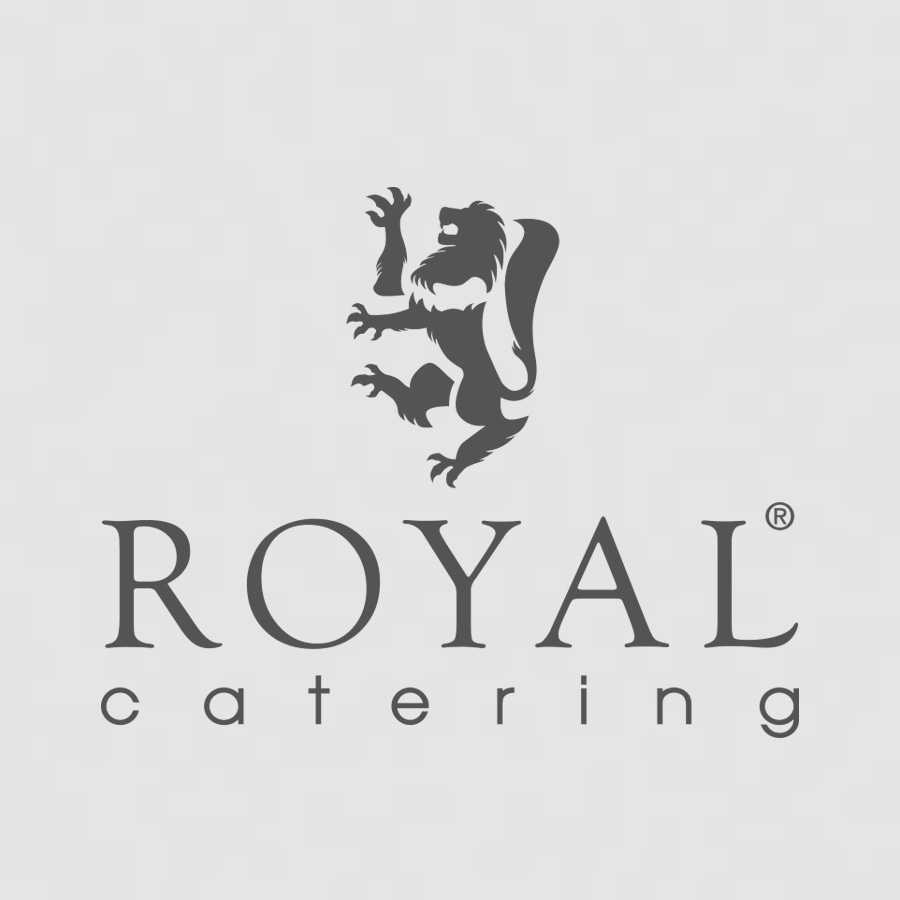 1,000 W quickly heats contents to max. 90 °C
Excellent consistency thanks to constant stirring
Drip tray and ease of disassembly simplify cleaning
Jeden Tag arbeite ich mit Profiprodukten. Für dieses Video habe ich das Gerät auf Herz und Nieren getestet. Sie können sich ganz genau ansehen, wie dieser Artikel funktioniert und dann entscheiden, welches Modell für Ihr Unternehmen das Beste ist. Ich hoffe, mein Clip und die Tipps helfen dabei, Ihr Geschäft noch erfolgreicher zu machen.
Chefkoch renommierter Restaurants in Sydney und Warschau. Ein professioneller und erfahrener Gastronom.
Review by Michał Orłowski, expondo expert (02.08.2018)
Perfectly prepared chocolate
In every kitchen where I have had the pleasure of working, chocolate has been used almost year-round in some form or another. However, working with it is very problematic and time-consuming. It must be melted or tempered, but it is very easy to overheat. However, the dispenser does this perfectly and makes it possible to maintain the desired temperature over a longer period of time. The machine is easy to clean, making working with chocolate simple and pleasant. I recommend it for every kitchen and especially for pastry shops, where chocolate toppings are used all the time.
Hot Chocolate Dispenser RCSS-3
measuring cup (0,5 L)
drip pan
instruction manual