Commercial Stainless Steel Table And Shelf - 120 x 70 cm
item number:

EX18000278

Model:

RCAT-SET1

In the product range since:

2018
Ready to ship today,
Delivery time appr. 4-6 workdays
Your benefits at a glance
Commercial Stainless Steel Table And Shelf - 120 x 70 cm
Highlights
hygienic and resistant thanks to high-quality stainless steel
very stable with a capacity of up to 145 kg
more storage space over a total of four levels
comfortable work on a large surface of 120 x 70 cm and two handy storage areas
easy to assemble
easily to mountet
Work Table with Overshelf Set - 120 x 70 cm
In a professional kitchen, you need enough space to prepare food cleanly and orderly. The RCAT-120/70 stainless steel work table is now available as a set with the practical RCER 120 overshelf, so that you have not only plenty of room to work, but also a way to better supply your cooking utensils.
The practical stainless steel pair has been designed especially for the high demands of the catering industry, being perfectly suited for food processing thanks to its hygienic properties. The material used boasts high resistance, which ensures both a long service life and resistance to corrosion and mechanical damage (e.g. scratches).
Robust and highly resilient - the stainless steel work table RCAT-120/70 from Royal Catering impresses with its excellent quality
Thanks to the strengthened worktop, the stainless steel work table is very hard-wearing and extremely stable. The table surfaces are supported by HDF boards (high density fiberboard). These HDF boards are hard, strongly compressed fibreboards, with a laquered protection area. The material is notable for its resistance to atmospheric conditions and chemical substances. In addition, this increases the maximum load capacity. The carrying capacity of the stainless steel work table RCAT-120/70 amounts to up to 115 kg. Additionally, the overshelf's two levels offer you supplementary space for even more items of up to 30 kg.
A second, lower level provides additional storage surface, thus enabling you to work in a very structured and clear way. Further storage facilities are to be found at handle (working) height, so you can work on four levels in total.
The large stainless steel table with a work surface of 120 x 70 cm can be used universally: There are plenty of options. Whether in large-scale catering establishments, canteens, bakeries, schools or hospitals, you can cleanly and hygenically prepare large amounts of meals. Additional flexibility is a given with this stainless steel table, sice you obtain two further storage surfaces with it.
Apart from that, you can also expect optimal stability on any surface, even on uneven floors - all thanks to the height-adjustable feet. Due to its quick and easy mounting with screws and the supplied Allen wrench, the stainless steel worktable can be individually adjusted at any time. What is more, the stainless steel material can be easily and thoroughly cleaned, thus meeting the necessary conditions for hygienic food preparation.
When cooking, everything is within reach with the work table from Royal Catering
The overshelf with a width of 120 cm is securely connected to the work table with four metal screws. Thus, on top of the work table width, you will also receive two additional storage areas. You can load each shelf with up to 15 kg, so that even heavy items such as pots and cast-iron pans can be easily stored. Thanks to the open design, all objects and foods are effortlessly reachable, so that you can conveniently continue your work without interruptions.
Material
Stainless steel, HDF boards
Worktable load capacity
115 kg
Max. lower shelf space load
28 kg
Overshelf capacity
30 kg (15 + 15 kg)
Overshelf storage surface dimensions
120 x 26 cm
Lower shelf space dimensions
116 x 66,5 x 5 cm
Max. lower shelf space load
28 kg
Tabletop dimensions
120 x 70 cm
Dimensions (LxWxH):
26 x 120 x 60 cm
Shipping dimensions (LxWxH)
124 x 31 x 24 cm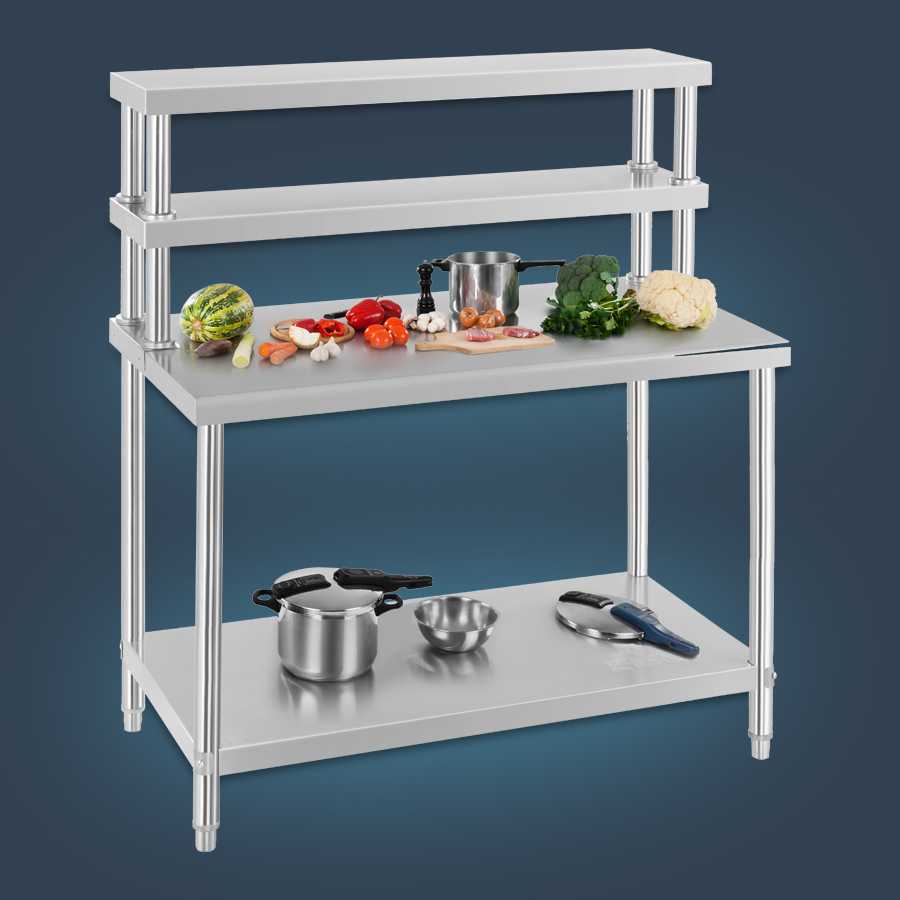 Sturdy table with a weight capacity of up to 145 kg
Practical 4-tier design
Perfect for catering and the public sector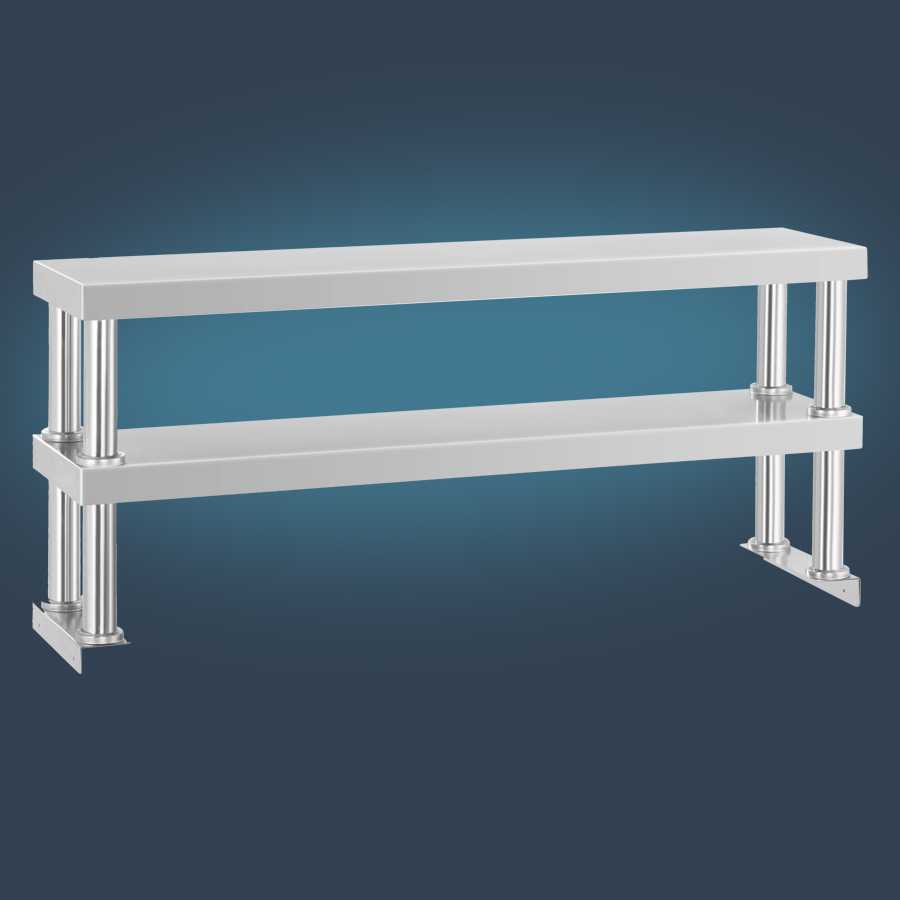 Incl. 2-tier addition measuring 120 x 26 cm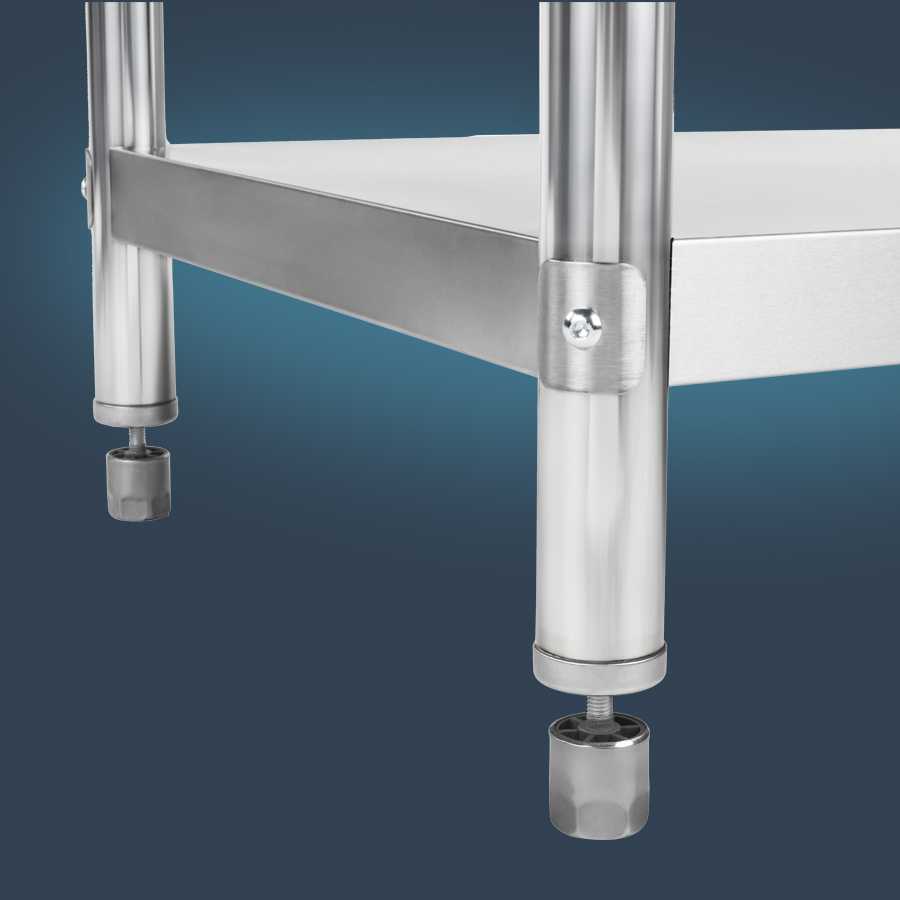 Can be adjusted to uneven surfaces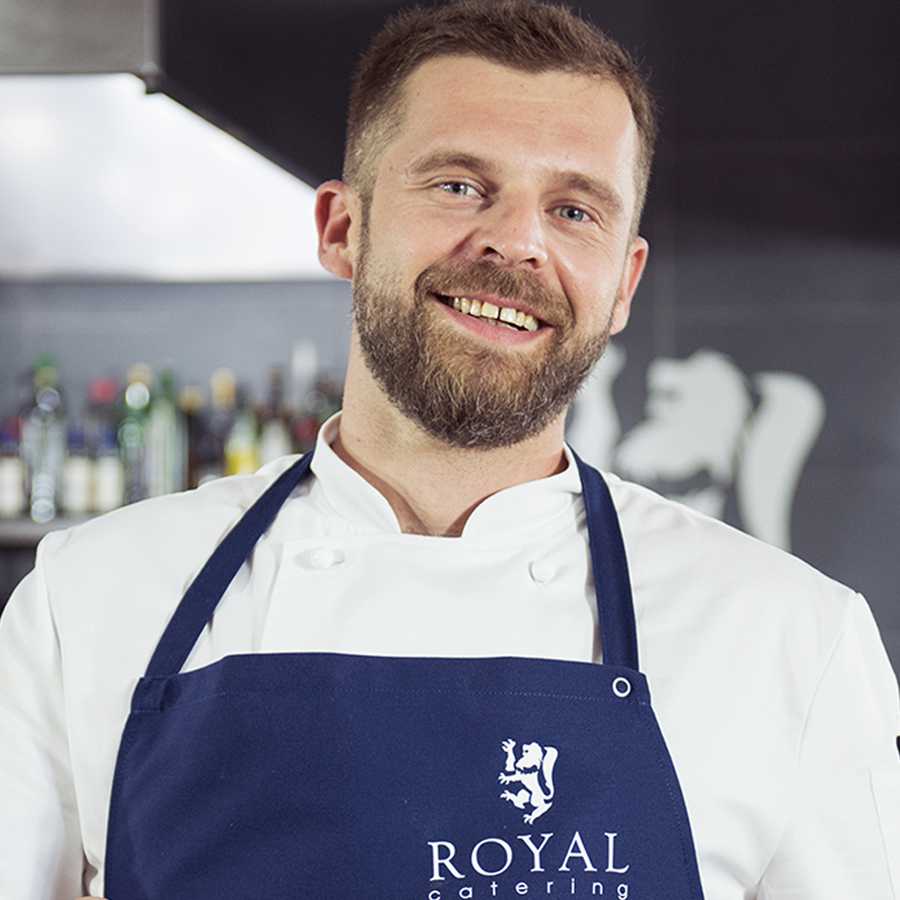 Tested by Michał Orłowski, head chef of prestigious restaurants in Sydney and Warsaw. An experienced and professional restaurateur, just like our customers.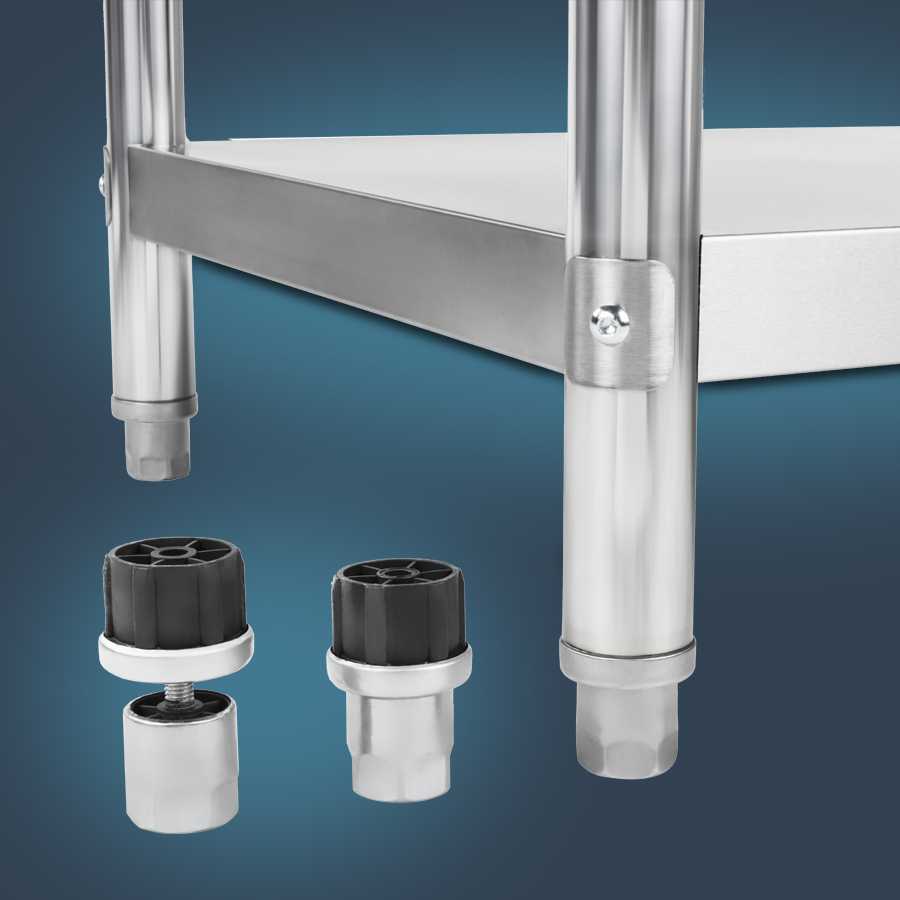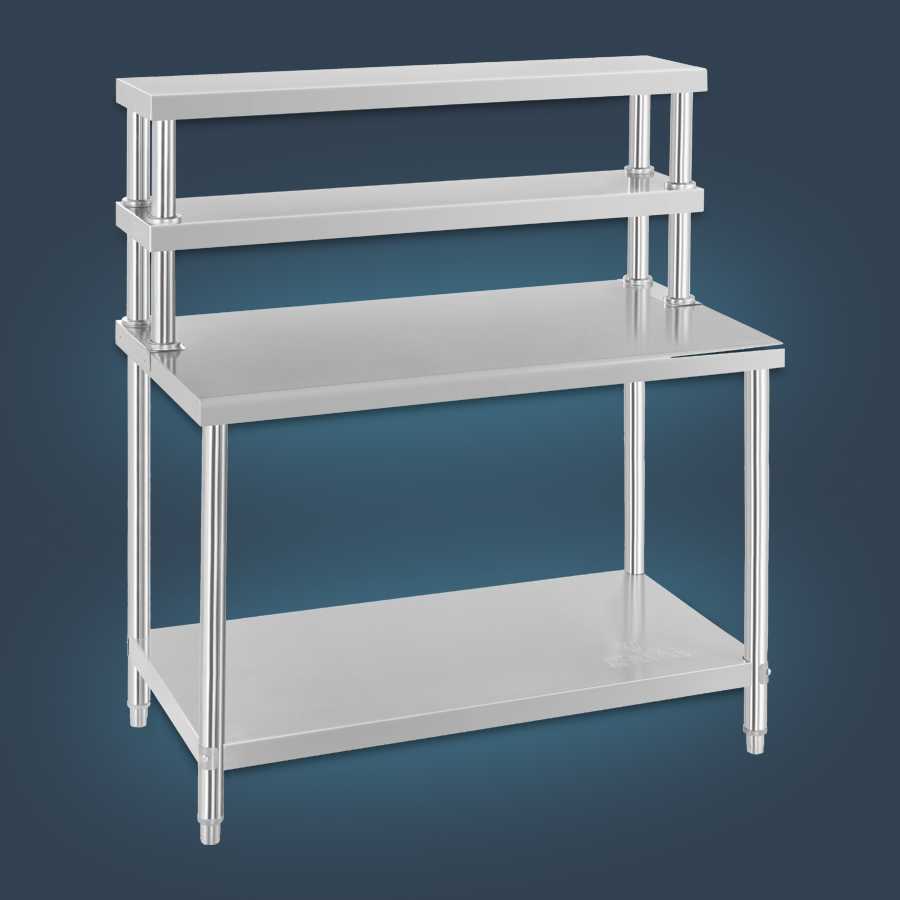 Large 120 x 70 cm work surface
Worktop reinforced with waterproof coating on the underside
Assembly kit for easy assembly
PRO TIP
Be sure to adjust the table height to fit your body size so you can work comfortably and safely, and adjust the feet to the ground or floor to ensure stability.
Because it comes in contact with food, the worktop needs to be kept very clean. Stainless steel allows you to use even strong cleaning agents.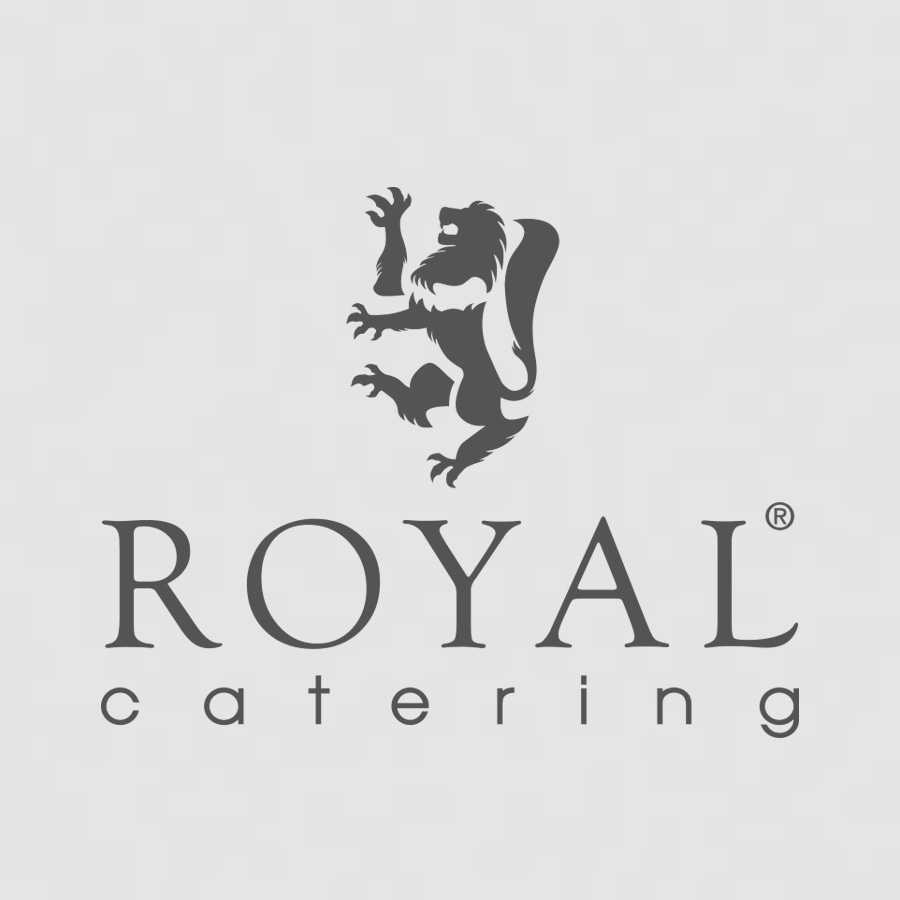 Long-lasting, food-safe stainless steel
Smooth surfaces are easy to clean
Rounded edges prevent accidental injuries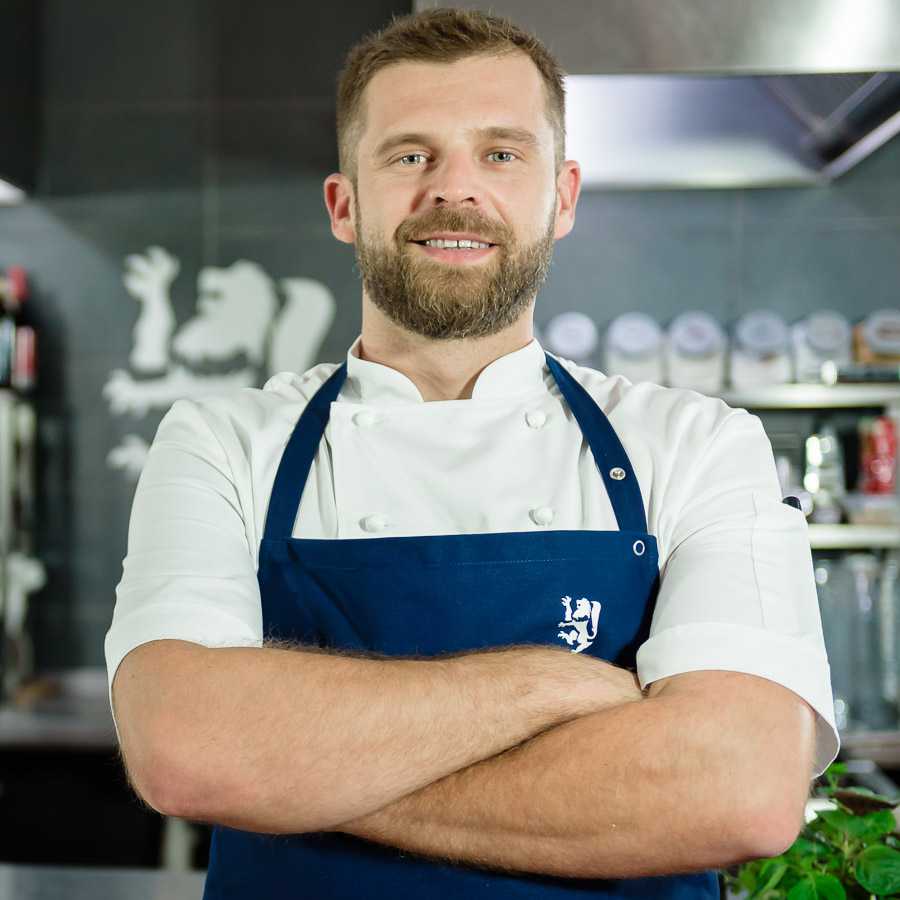 Worktable RCAT-120/70
Overshelf RCER 120
Installation kit
Operating instructions