Factory seconds Conveyor toaster - 2.200 Watt - 7 slices - 3 modes
Manufacturer: Royal Catering | item number: EX20010268 | Model: RCKT-1940
Instead of: 589.00€
You save 110.00€
479.00€

Instead of: 589.00€
Prices incl. VAT
Factory seconds
Our factory seconds are generally refurbished customer returns or former display items. The products may have cosmetic defects but are technically flawless. As usual, we provide the normal right of return and warranty.
Product highlights
Output: 2,200 W
Speeds: 7
Heat modes: 3
Up to 720 slices of toast/h
Stainless steel and aluminium
Powerful—2,200 W toast between 180 and 720 slices of toast per hour
Variable—7 speeds ensure individual degree of toasting
Versatile—3 programmes for different baked goods, also ideal for burger buns
Flexible—adjustable thanks to front and rear output
Accessories—incl. height-adjustable feet and rack
content: 10 litres
Material Stainless steel
ease of operation and cleaning
power cord length: 1,3 m
Conveyor Toaster - 2,200 W - 7 speeds - 3 heating levels
The conveyor toaster RCKT-1940 from Royal Catering's takeaway equipment collection is ideally suited for preparing toast for brunch or self-service in restaurants, cafés, hotels and hostels, as well as for continuously preparing buns in burger restaurants. With seven speeds and three programmes, this conveyor toaster is highly versatile and up to even the toughest challenges.
Sausages and hot dogs inspire both the large and small hungry guests throughout the year. With the RCHW-1000 sausage warmer from Royal Catering, you can ensure that your snack, bistro or gas station is always supplying hot and crispy sausages and hot dogs.
The sausage warmer RCHW-1000 is the perfect solution to bring sausages or hot dogs to the desired serving temperature. The temperature of the sausage warmer can be adjusted by means of a knob control and can be adjusted in the range of 30 - 90 ° C and maintained thanks to the integrated thermostat. The temperature range of the sausage warmer can be adjusted by means of the rotary knob in the range of 30 - 90 ° C and kept thanks to the integrated thermostat.
The sausage warmer is heated by a 1000 W heating element which reaches the set temperatures very quickly. In order not to dilute the taste of the sausages, the heating material is placed on a steel insert and brought to the desired temperature via the heated water.
To ensure that the maximum content of 10 liters remains hot, two status lights indicate when the device is switched on (orange) and when the desired temperature has been reached (green). The RCHW-1000, with the exception of the control knob and the heat-resistant lid handle, is made entirely of stainless steel and is therefore extremely easy to clean.
Condition
Factory seconds
Capacity of the basin
10 litres
Temperature range
30 - 90 °C
Dimensions (LxWxH)
45 x 36,5 x 41 cm
Shipping dimensions (LxWxH)
52 x 44,5 x 39,5 cm
Download PDF
Download PDF
Sausage warmer RCHW-1000
User manual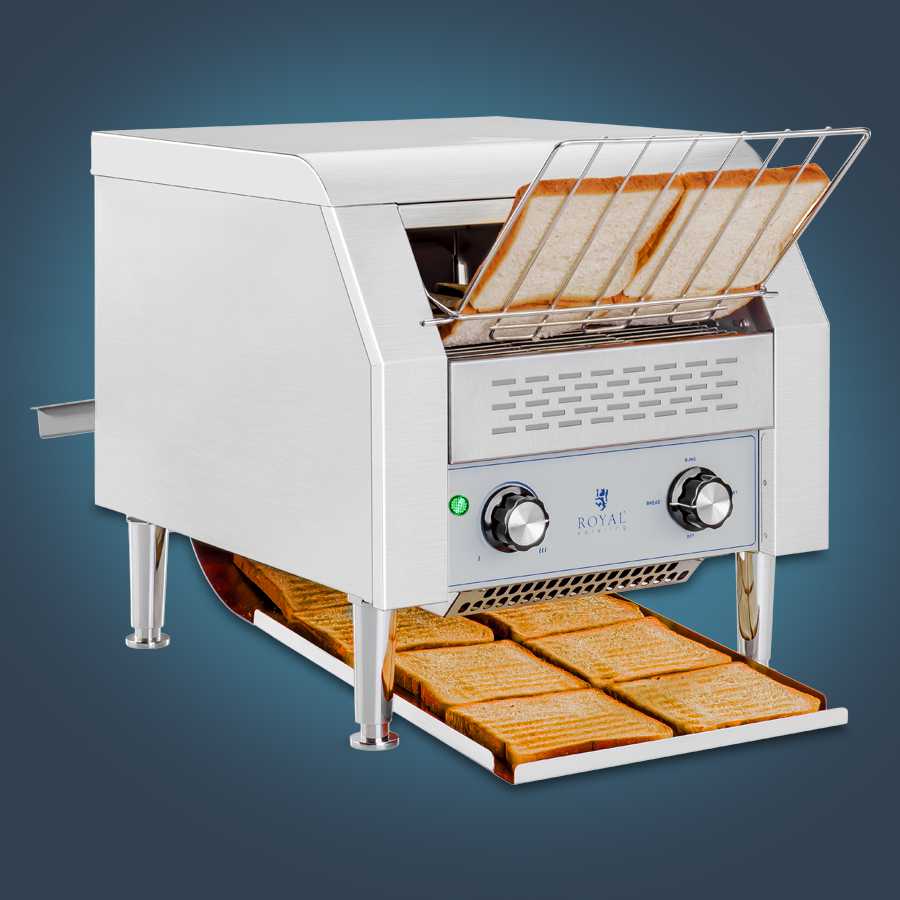 sehr hohe Leistung von 2.200 W bewältigt ein hohes Gästeaufkommen
720 Toasts pro Stunde
der professioneller Toaster ist ideal für Restaurants, Fast-Food-Bars, Hotels, Pensionen etc.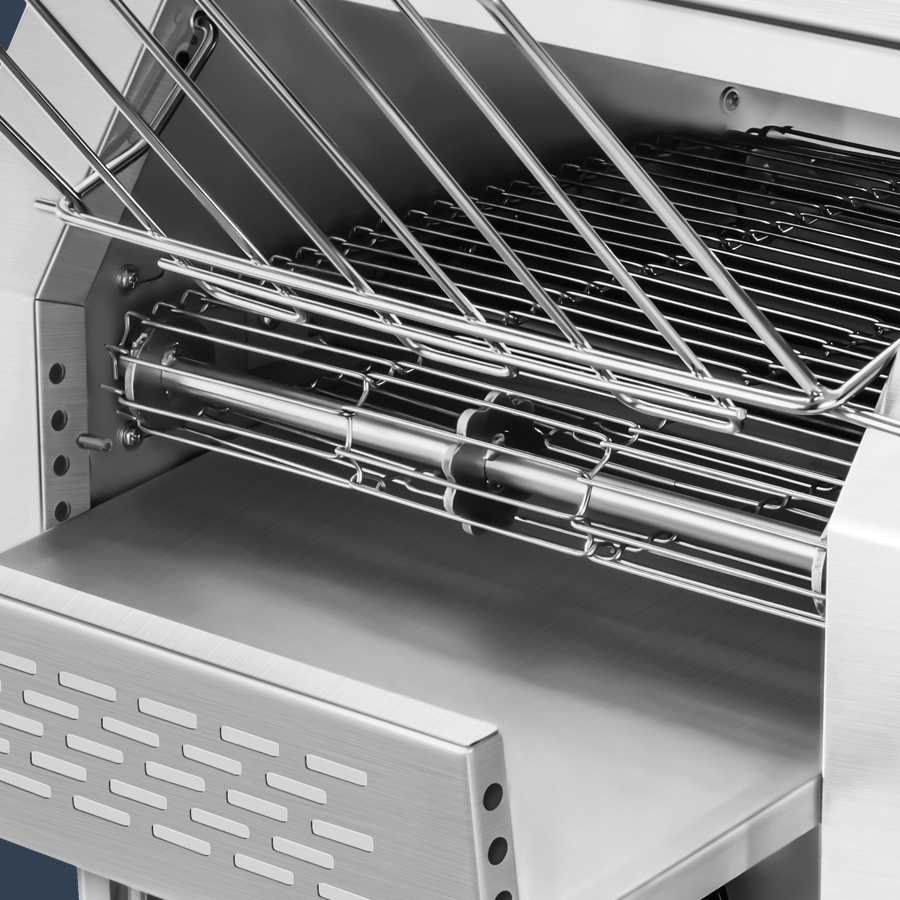 abnehmbare Auffangschublade erleichtert Reinigung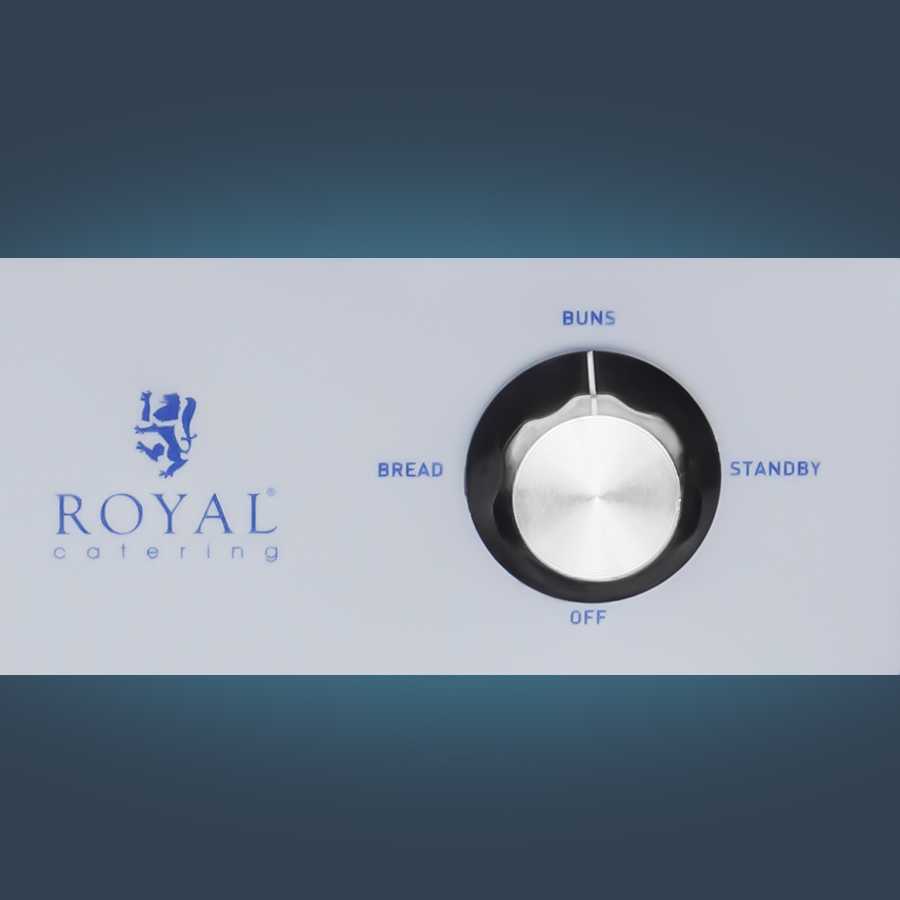 großer Drehknopf ermöglicht schnelle Auswahl zwischen den drei Toastfunktionen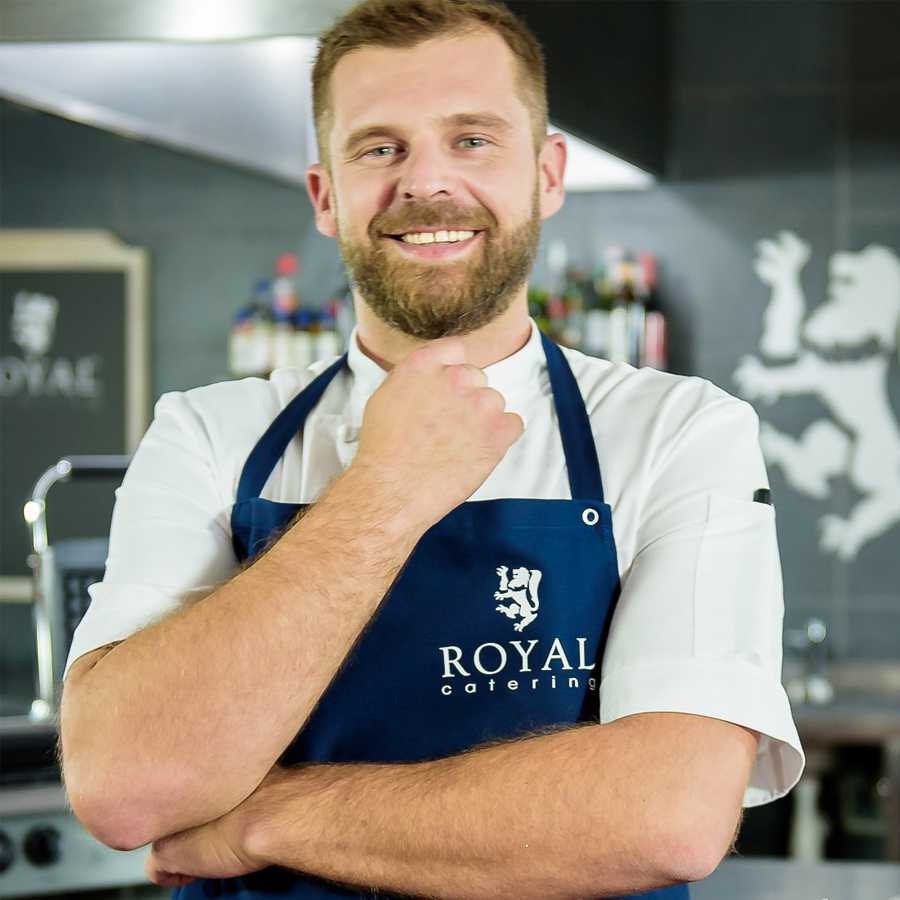 Michał Orłowski
Kulinarischer Experte, Chefkoch renommierter Restaurants in Sydney und Warschau. Ein Profi, genau wie unsere Kunden.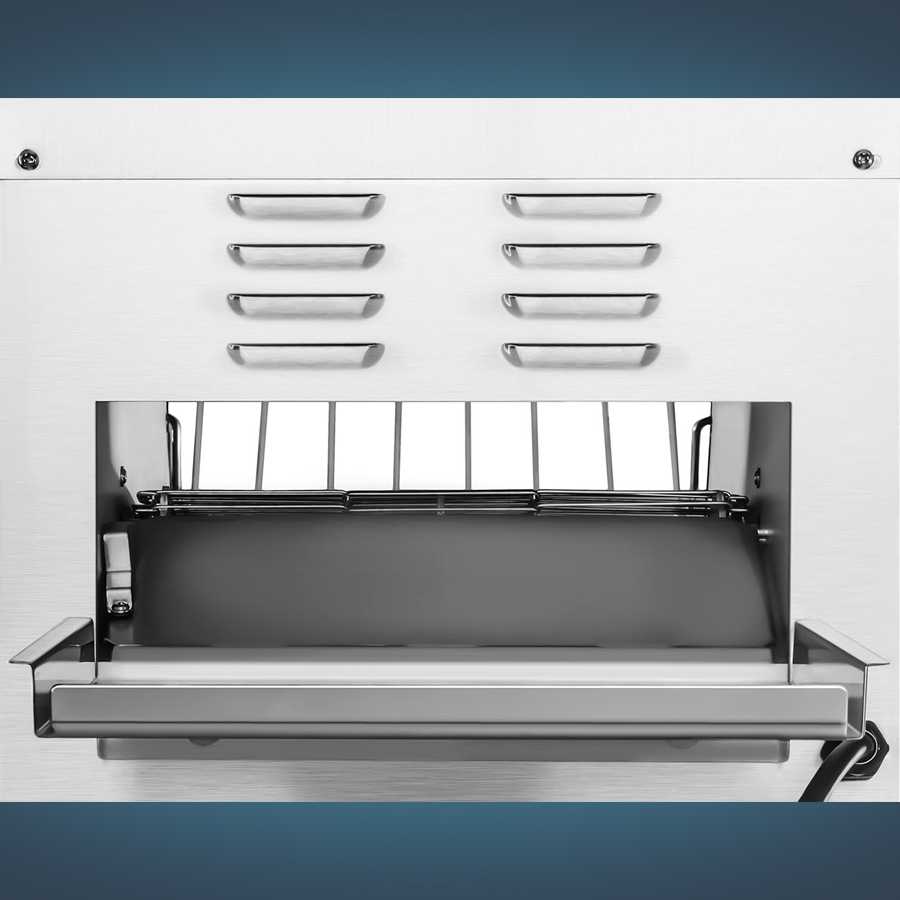 Lüftungsöffnungen und ein eingebauter Ventilator schützen vor Überhitzung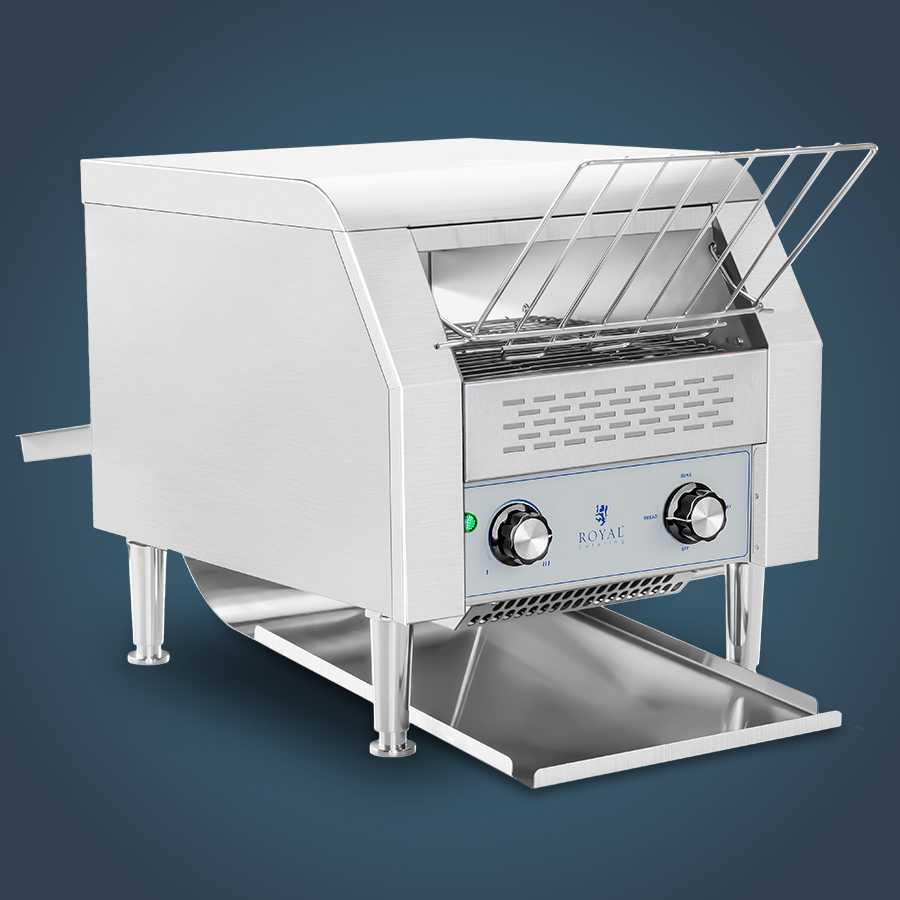 BUNS-Modus zum Toasten mit Oberhitze
STANDBY-Modus zum energiesparenden Toasten
BREAD-Modus zum beidseitigen Toasten mit Ober- und Unterhitze
PRO TIP
Durch häufiges Reinigen des Gerätes und regelmäßiges Entleeren der Schublade wird das Verkohlen von Krümeln, die einen unangenehmen Verbrennungsgeruch verursachen können, verhindert.
Die Brotscheiben sollten gleichmäßig in den Toaster gelegt werden, ohne dass sich die Scheiben überlappen. Dadurch wird vermieden, dass der Toast das Gerät blockiert.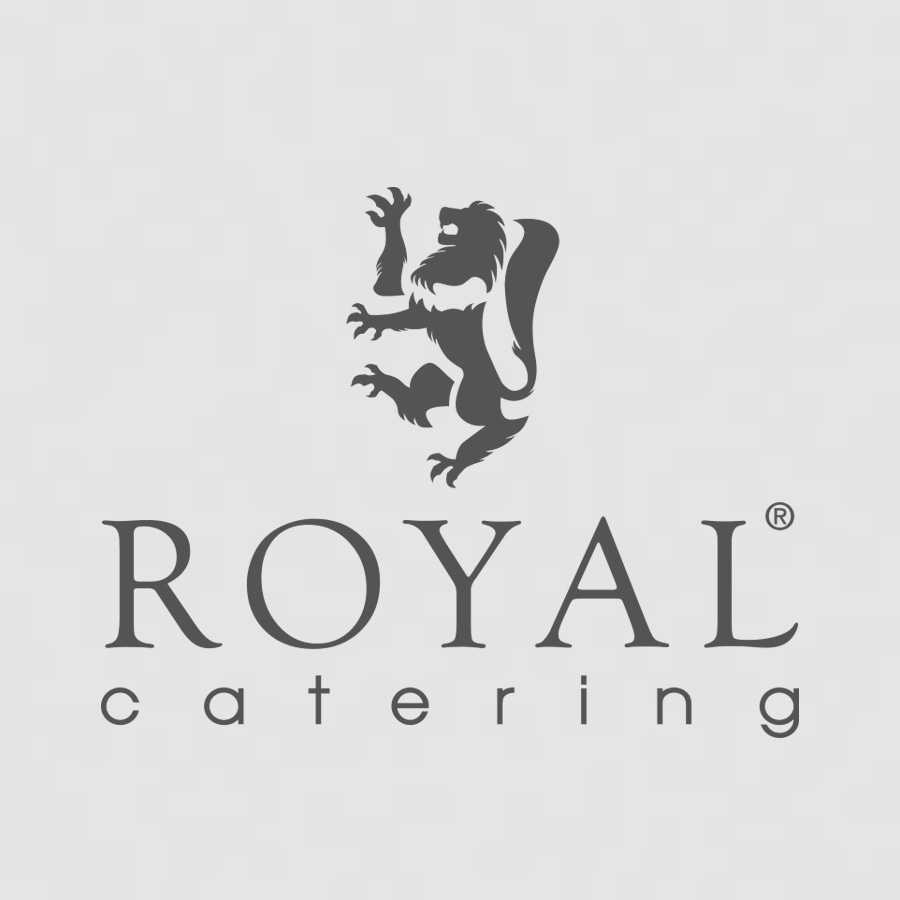 dank der durchdachten Konstruktion ist der Toastvorgang sehr effizient
7 Geschwindigkeitsstufen ermöglichen es den Bräunungsgrad selbst zu bestimmen
Verwendung von Edelstahl und Aluminium verlängert die Lebensdauer des Geräts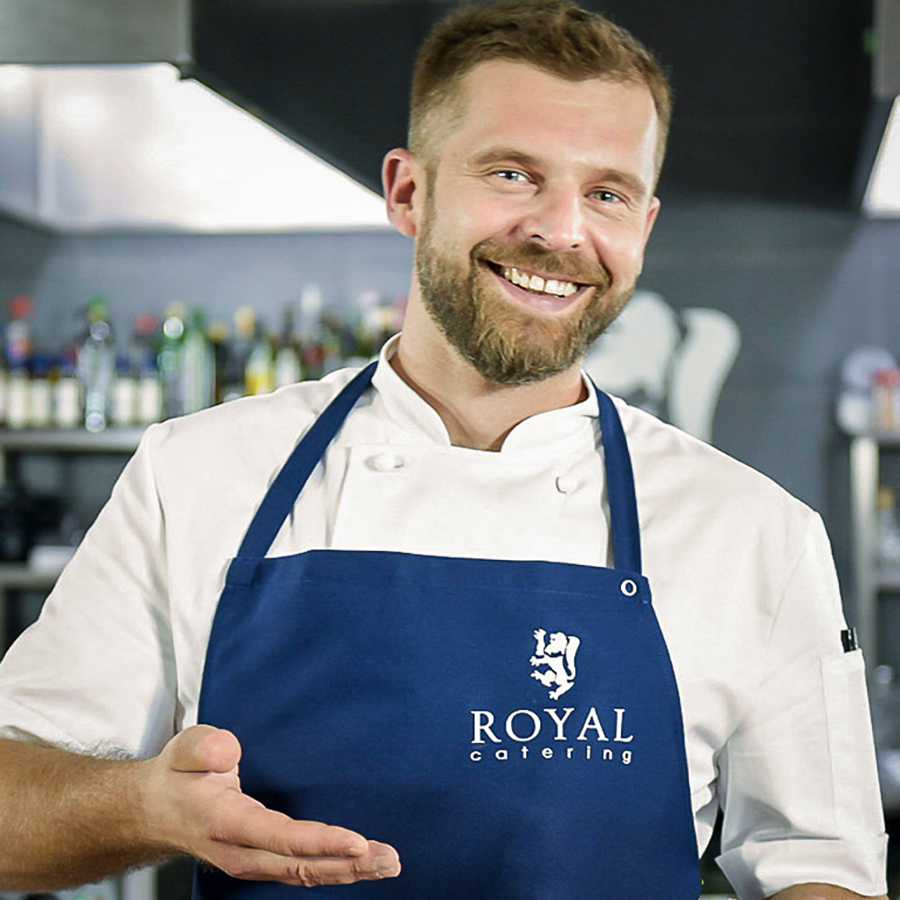 I work with professional products every day. For this video, I made sure to test the device thoroughly. You can take a close look at how this product works and then decide which model is best for your business. I hope my video and tips will help to make your business even more successful.
Head chef of prestigious restaurants in Sydney and Warsaw. An experienced and professional restaurateur
How many toast slices can I prepare with this device?
Depending on how light or dark you want the toasts to be, you can prepare between 180 (very crisp) and 720 toasts (very light) per hour.
What material is the housing made of?
To ensure a long service life and easy cleaning of the device, the housing is made of stainless steel and aluminium.
Is this device also suited for burger buns?
Absolutely. There is even a separate "Buns" programme with which you can toast burner buns on one side.
★
★
★
★
★
Write the first review for this product
---
---
Leave a review (5 stars is highest, 1 is lowest)
★
★
★
★
★
Click on the link sent to your e-mail address and confirm your opinion! It will be published after verification.
Still not sure?
Our experts are ready to help!
Mon - Fri 09:30am - 04:30pm