Bubble Waffle Maker - 1,415 W
Manufacturer: Royal Catering | item number: EX10010732 | Model: RCWM-1400-B
Product highlights
Power: 1,415 W
Bubble pattern
Material: stainless steel / aluminium
Heat-resistant wooden handles
Temperature: 50 - 250 °C
Due to the pattern of the baking plate, the hexagonal waffles have a unique bubble texture. You can enjoy them simply like this or garnish them with a variety of delicacies. The shape is also very good for rolling the waffles like an ice cream cone. In whichever way you serve the waffles, the unique "bubbles" make up the typical look of these waffles.
Show more
Show less
The two electric baking plates heat up very quickly and are powered by 1,415 watts to evenly bake the dough from both sides. This has the advantage that the device is quickly ready for use and the waffles are ready quickly. There are no long waiting times for your guests. The device is rotatable, and the dough is optimally and evenly distributed. The overflow protection ensures clean handling.
Show more
Show less
The casing made of high-quality stainless steel and the baking plates made of Teflon-coated aluminium are a great duo. The device is very durable and extremely robust. It is also easy to clean and adheres to hygienic and health standards.
Show more
Show less
The waffle maker has a timer, so that nothing burns. You can select a time span of up to 5 minutes. At the end of the set baking time, an alarm tone sounds. Depending on the desired consistency of the waffles, you can adjust the temperature between 50 and 250 ° C with a rotary knob. The indicator light shows you when the baking plates have reached the necessary temperature.
Show more
Show less
The bubble waffle maker has a high quality wooden handle, which protects you from heat and allows you to open and close the baking plates without protection. As an additional heat protection, the reinforced power cables are routed through a cable harness that is protected against moisture and other external influences. Four rubber knobs provide a sturdy footing without causing scratches.
Show more
Show less
You will also find a replacement baking plate for the waffle maker in our range, for when the baking plate is removed from the device for a thorough cleaning.
Rollable, hexagonal waffles with unique bubble pattern
High-powered baking plates for baking from two sides
Durable stainless steel casing and Teflon-coated baking plates
Reliant timer with alarm
Heat-resistant wooden handles
Easy and quick to use, with additional baking plate
Bubble Waffle Maker - 1,415 W
Bubble Waffles - a new culinary trend conquers our kitchens and has lovers of sweets raving. Preparing these delicacies with the bubble waffle maker RCWM-1400-B from our catering supplies is child's play. The result: The waffles are particularly crispy on the outside, but soft on the inside. They taste like pancakes with a touch of sugar. Surprise the guests at the buffet in your restaurant or hotel, or as a part of a catering event or at a fast food stand. You can also indulge your loved ones with these waffles in the afternoon or evening.
Voltage / Frequency
230 V / 50 Hz
Material, casing
Stainless steel
Material, baking plates
Teflon-coated aluminium
Dimensions, waffle
17,5 x 20,5 cm
Temperature range
50 - 250 °C
Heating time, max. temperature
440 s
Max. amount of batter per waffle
150 ml
Non-slip feet
Yes (Rubber)
Heat-resistant handles
Yes
Alarm for the set time
Yes
Length, power cable
1,1 m
Dimensions (LxWxH)
57,5 x 22,5 x 71,5 cm
Shipping dimensions (LxWxH)
48 x 32,5 x 35,5 cm
Download PDF
Download PDF
Bubble waffle maker RCWM-1400-B
Instruction manual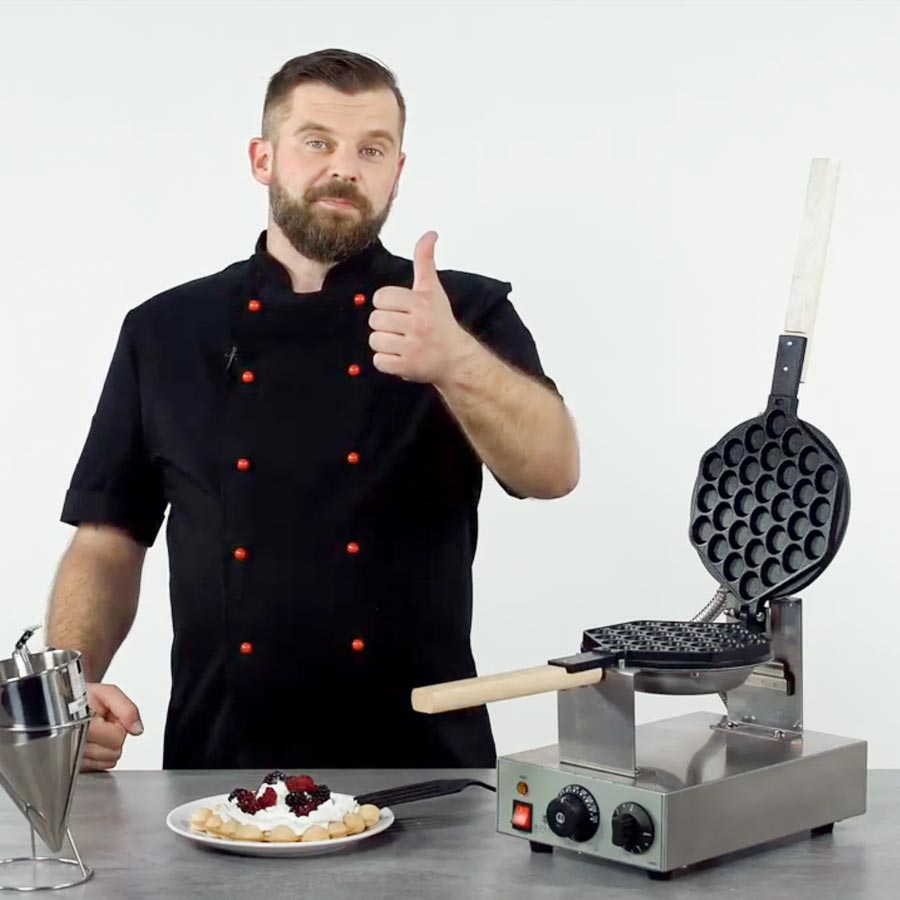 Powerful 1,415 W quickly heats the heating plates
Original hexagonal waffles
Ideal for food trucks, cafés and restaurants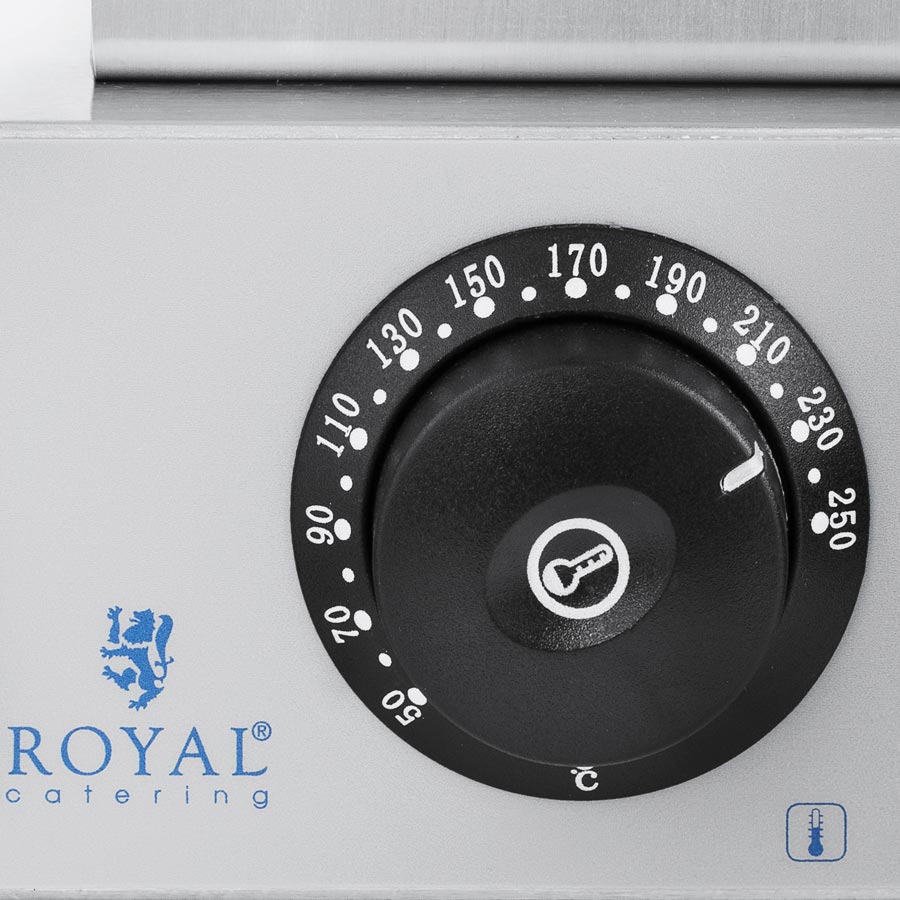 Quickly and intuitively set parameters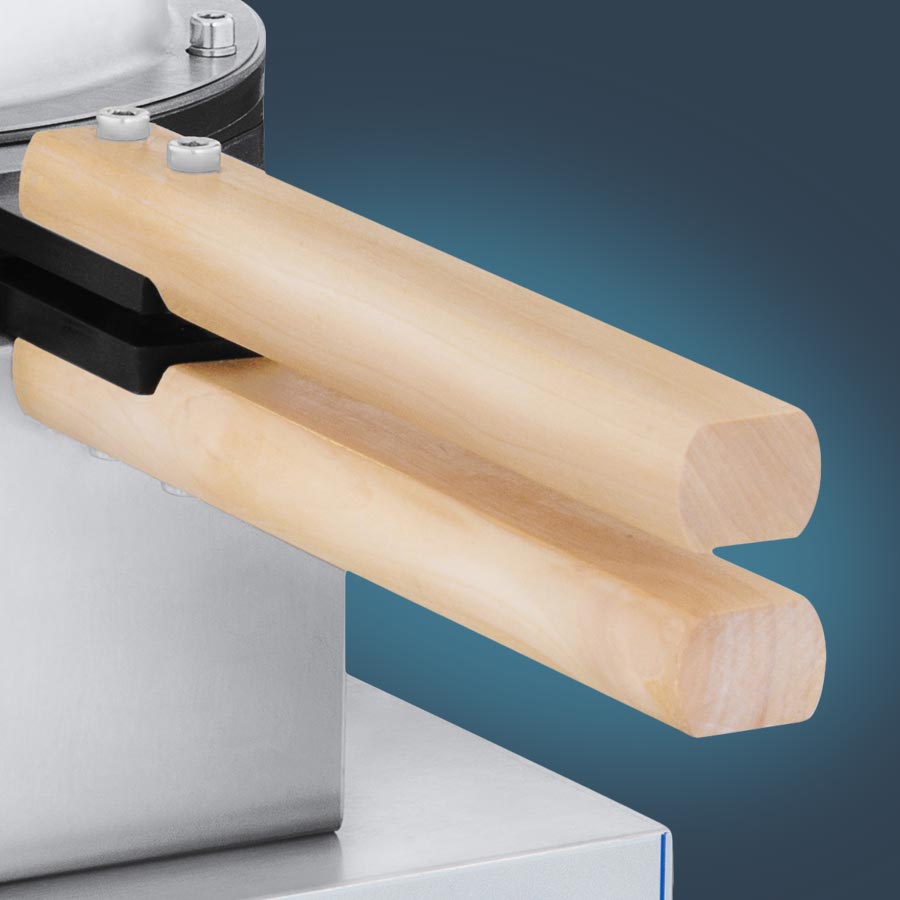 Heat-resistant handles protect user from burns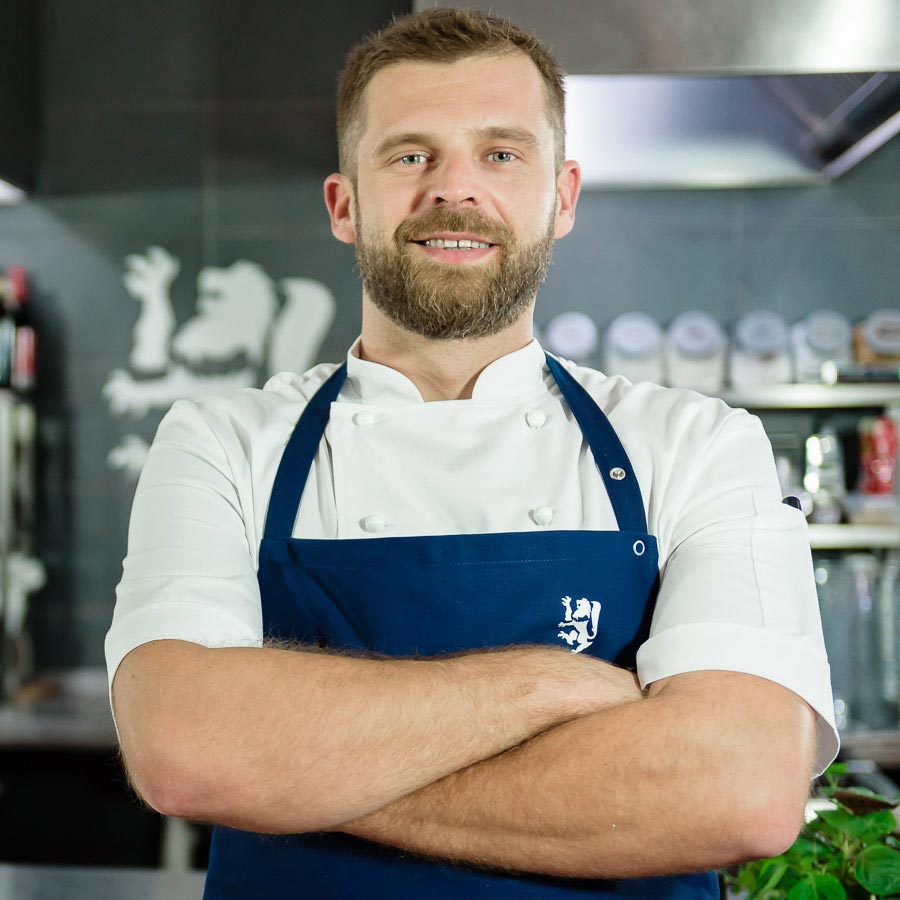 Tested by Michał Orłowski, head chef of prestigious restaurants in Sydney and Warsaw. An experienced and professional restaurateur, just like our customers.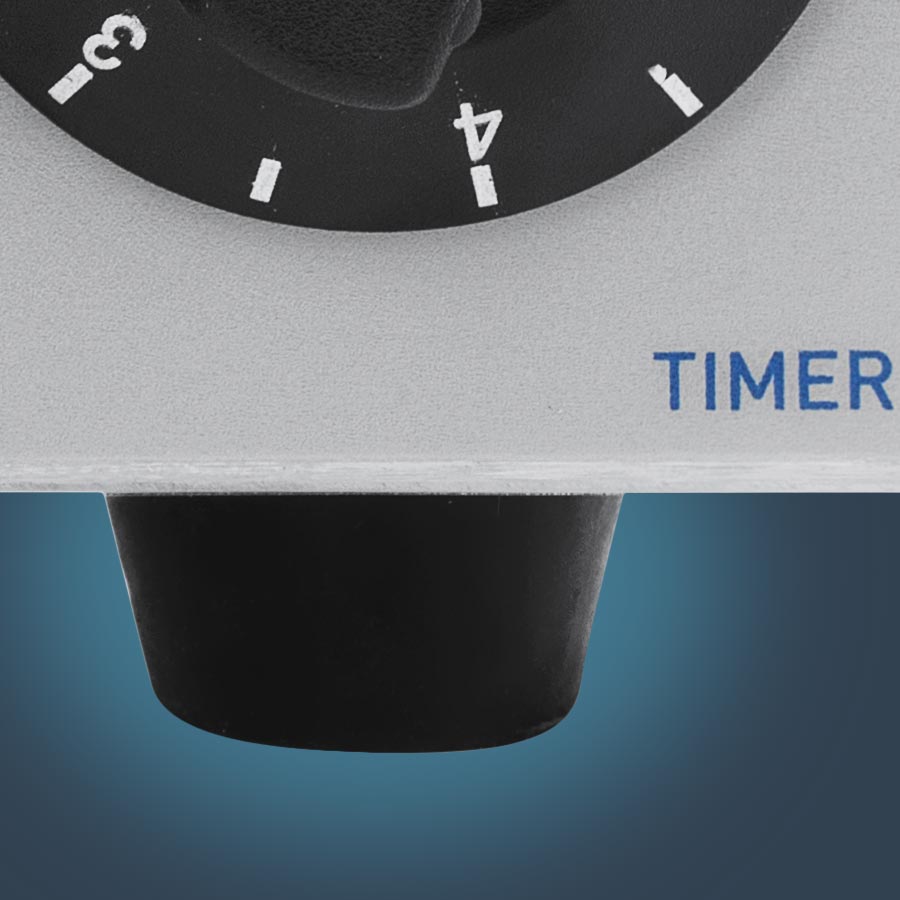 4 non-slip feet stabilise the device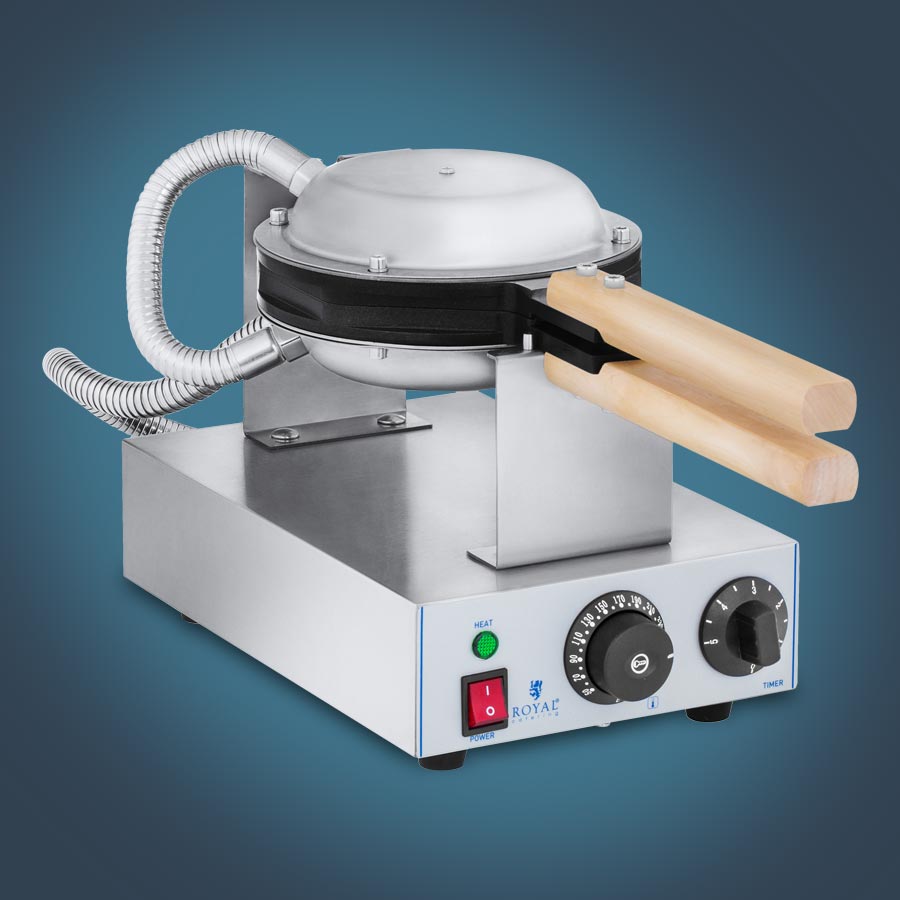 Housing made of smooth, easy-care stainless steel
Lip prevents the batter from running out of the mould
Signal sounds when the waffle is finished
PRO TIP
I recommend beating the egg whites with a pinch of salt before mixing them into the batter.
Use real butter for the batter, as it makes the waffles taste much better than using oil or margarine.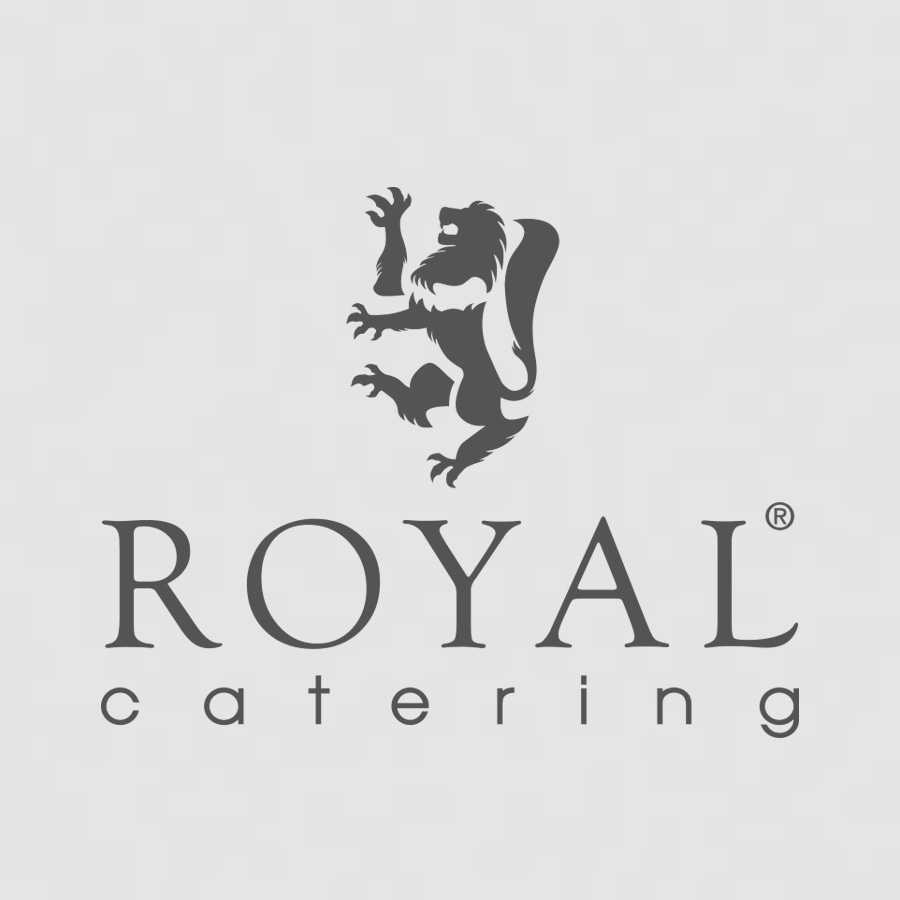 Thermostat maintains the selected temperature between 50 - 250 °C
Timer (0 - 5 min) enables you to set the optimal baking time
High-quality Teflon so batter won't stick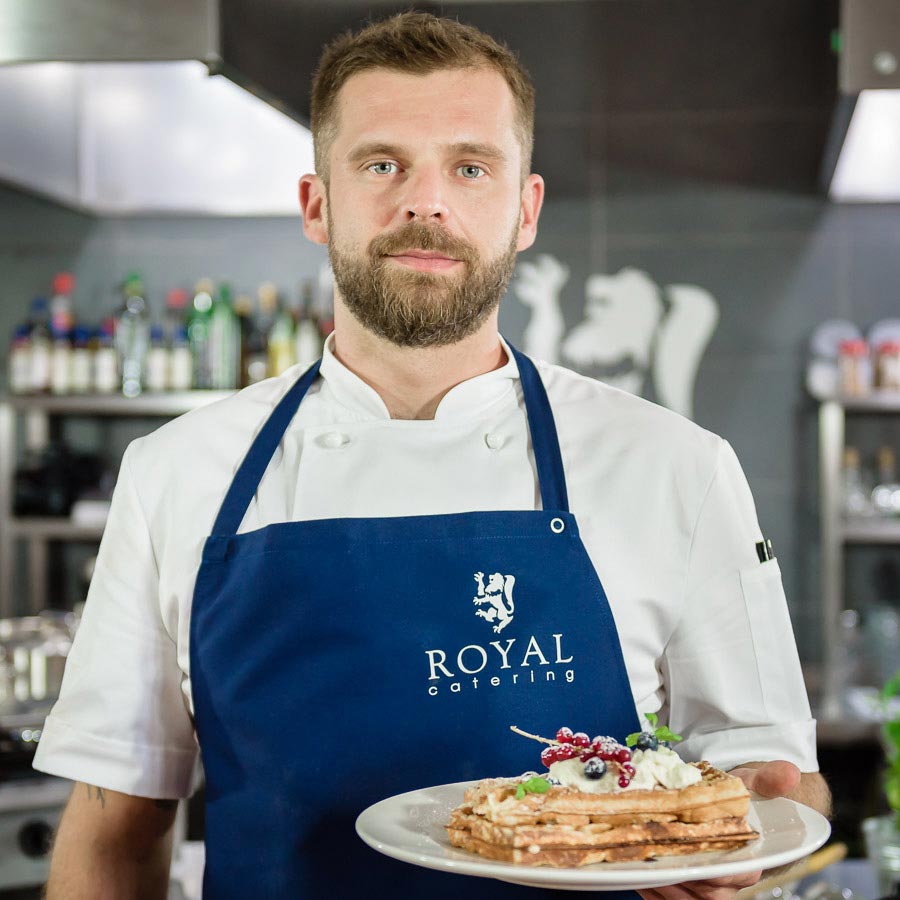 ---
Sort by...
---
Leave a review (5 stars is highest, 1 is lowest)
★
★
★
★
★
Click on the link sent to your e-mail address and confirm your opinion! It will be published after verification.
Reviews from Amazon Customer (10 Oct 2019)
Reviews from Amazon Customer (10 Oct 2019)
Ein bisschen wackelig aber funktioniert
Ich habe das Waffeleisen für meine Eisdiele bestellt. Am Anfang war ich ein bisschen von der Verarbeitung erschrocken. Das Waffeleisen ist nicht sehr stabil verarbeitet, die Holzstäbe müssen angebracht werden. Ich benutze das Waffeleisen sehr heufig für das Backen der Waffeln, und ich muss sagen.. es erfüllt vollkommen seinen Zweck. Die Waffeln haben eine schöne Form und was für mich wichtig ist, das Waffeleisen wird schnell heiß. Hier aber auch Achtung, nicht an das Metall fassen.
Reviews from Amazon Customer (12 Jun 2019)
Reviews from Amazon Customer (12 Jun 2019)
Parfait
Super
Reviews from Amazon Customer (8 Jun 2019)
Reviews from Amazon Customer (8 Jun 2019)
Mi sembrava più grande da foto
Ancora non l ho usata il materiale non mi sembra un gran che me l'aspettavo più grande
Reviews from Amazon Customer (17 May 2019)
Reviews from Amazon Customer (17 May 2019)
Ottima acquisto
Ideale per realizzare un prodotto goloso. Veloce e funzionale.
Reviews from Amazon Customer (16 Nov 2018)
Reviews from Amazon Customer (16 Nov 2018)
Liegt wohl an mir
Meine Freundin mag das Waffeleisen und kommt auch recht gut damit zu recht. Ich persönlich finde die Handhabung schrecklich und komme absolut nicht mit diesem Gerät klar. Die Qualität macht jedoch wirklich einen sehr guten eindruck.Wahrscheinlich liegt es aber einfach an mir und andere Leute haben vielleicht ihren Spaß mit diesem Waffeleisen.
Still not sure?
Our experts are ready to help!
Mon - Fri 09:00am - 04:00pm