Popcorn Maker Black – US Design
Manufacturer: Royal Catering | item number: EX10010545 | Model: RCPS-16.2
Powerful - thanks to 1,600 W up to 5 kg of popcorn per hour
Heats up quickly - thanks to Teflon coating
Operational safety - thanks to Teflon coating, mixing system and overheating protection
Short preparation - time of less than 2 minutes per portion (150 g corn)
Easy to clean - thanks to Teflon, the use of stainless steel and a well thought-out structure
Popcorn Maker Black – US Design
The RCPS-16.2 popcorn machine from Royal Catering was specially designed for professional catering needs and is an absolute eye-catcher. It is impressive not only with its upbeat design, the appealing black, enameled roof, but also with a heated and illuminated chamber, a stirring system and an automatic thermostat. Benefit from the RCPS-16.2 popcorn machine and let yourself be won over by an extraordinary popcorn experience - whether in the cinema, at fairs or festivals!
The housing of the popcorn machine is made of high-quality, coated iron and therefore can be cleaned easily. Thanks to the integrated, powerful heating element, 1600 watt, the machine heats quickly to operating temperature and is therefore ready for use quickly. The machine is able to prepare 16 litres of popcorn per hour (equivalent to 5 kg of popcorn per hour). The removable aluminium pot has a diameter of 18,5 cm and the high-quality Teflon coating prevents the burning of the popcorn. Furthermore, the pot can be easily cleaned so can be used again quickly.
The large-area hard-glass window, which is illuminated by interior lighting, perfectly displays the delicious popcorn in a perfect way.
The eye-catching, iconic American retro design is supported by retro stickers which are heat resistant. Thus, the device is a special sight and will attract popcorn lover at every event. With the eye-catching, black design and contrasting embellishments, you always stand out from the crowd. Your popcorn machine will create an American retro cinema feeling, which is the perfect atmosphere to eat popcorn.
Thanks to the 1,6 m long cable with EU connection, the popcorn machine can easily be placed flexibly in any room, anywhere. The cleaning of the machine is also child-friendly (safe) thanks to the cleaning flap made of stainless steel. To do so, simply pull out the tray, wash the excess oil with warm water, and prepare the machine for the next use.
When purchasing the popcorn machine RCPS-16.2 you receive all of the needed equipment for popcorn preparation for free. The accessory set, consists of a scoop and measuring cup, which is an ideal addition to the popcorn machine, as it allows you to start and prepare immediately with popcorn production. The scoop is ideal for filling the measuring cup, or preparing bags of popcorn. The measuring cup has a capacity of 0,5 litres and serves the exact dosage of oil, sugar and corn kernels needed. These accessories are made of durable plastic and can also be cleaned quickly and easily.
Pot diameter
Top: 18,5 cm, Base: 16 cm
Material
Iron, stainless steel, hardened glass
Material of pot
Aluminium, Teflon
Performance
5 kg/h, 16 L/h
Dimensions (LxWxH)
56 x 42 x 76 cm
Shipping dimensions (LxWxH)
61,5 x 48 x 81 cm
Download PDF
Download PDF
RCPS-16.2 popcorn machine
1 measuring cup
1 scoop
1 instruction manual
The special design of popcorn machines provided by Royal Catering
This popcorn machine impresses not only with its functionality and performance but above all with its extraordinary design. This is modelled on the classical devices of the US and spreads American life and feeling at every event.
The wide variety of popcorn machines provided by Royal Catering offers various possibilities of applicable designs. The popcorn makers are available in simple black (model RCPW-16.2) as well as in eye-catching red (model RCPW-16.3). Even heat-resistant stickers decorate many of our models, for example the popcorn machines RCPW-16.1 and RCPR-16.1.
Many more, specially designed models complete the product range and inspire not only popcorn lovers. Use the popcorn machines to stand out from the crowd and inspire your customers with tasty popcorn made from colourful popcorn machines.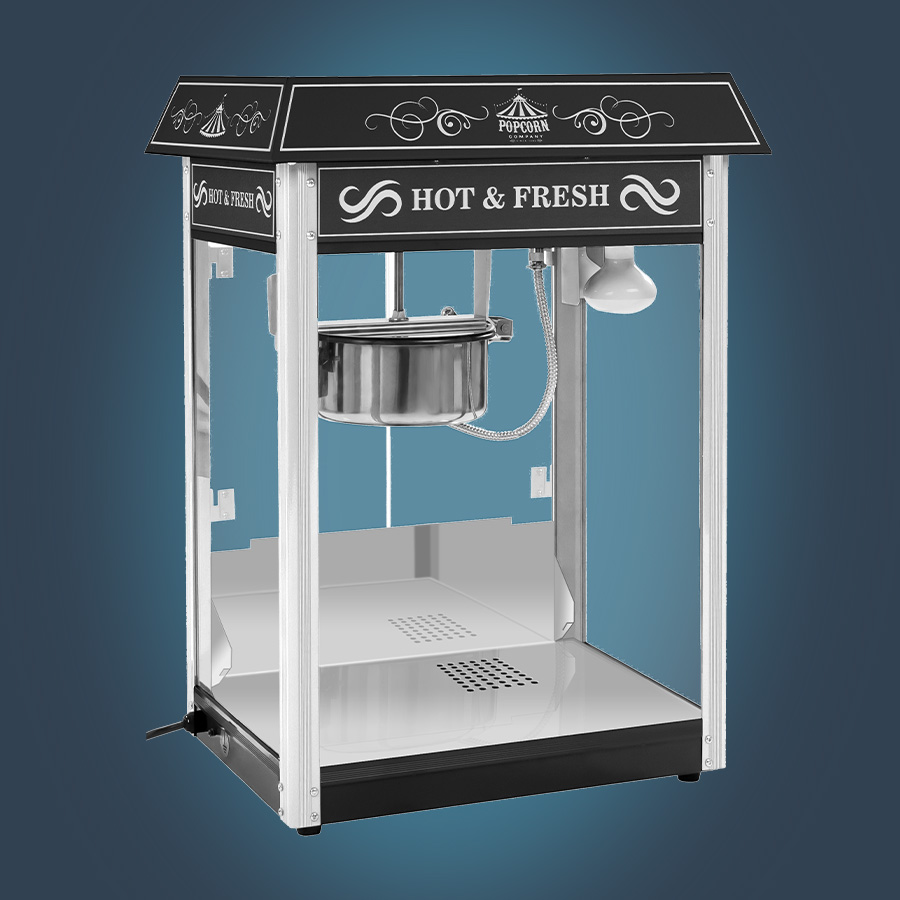 Very high performance thanks to 1,600 W output
5 kg of popcorn in just one hour!
Excellent product for festivals, cinemas and carnivals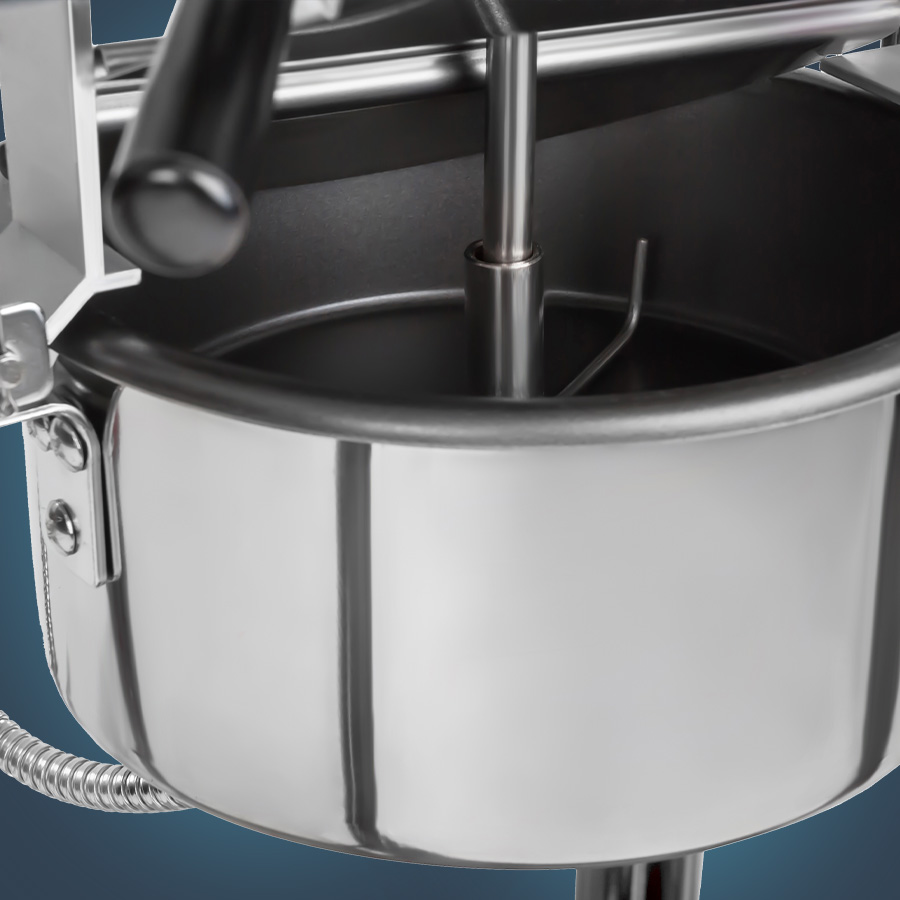 Large kettle with non-stick Teflon coating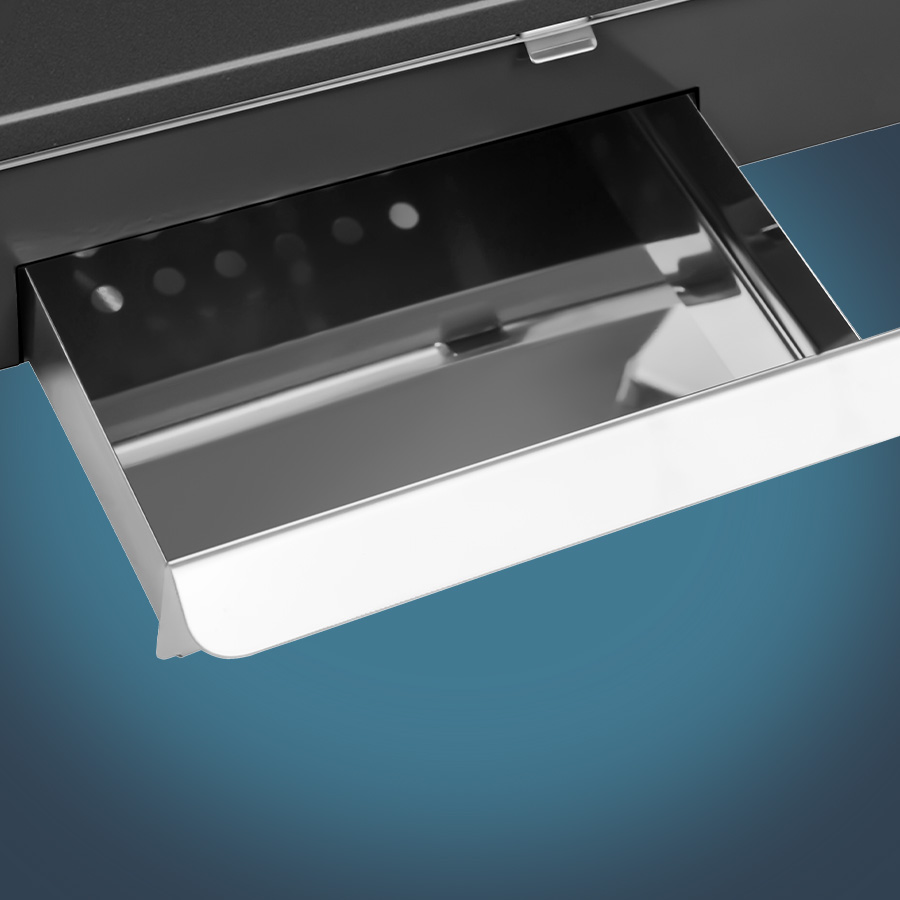 Practical crumb drawer makes cleaning easy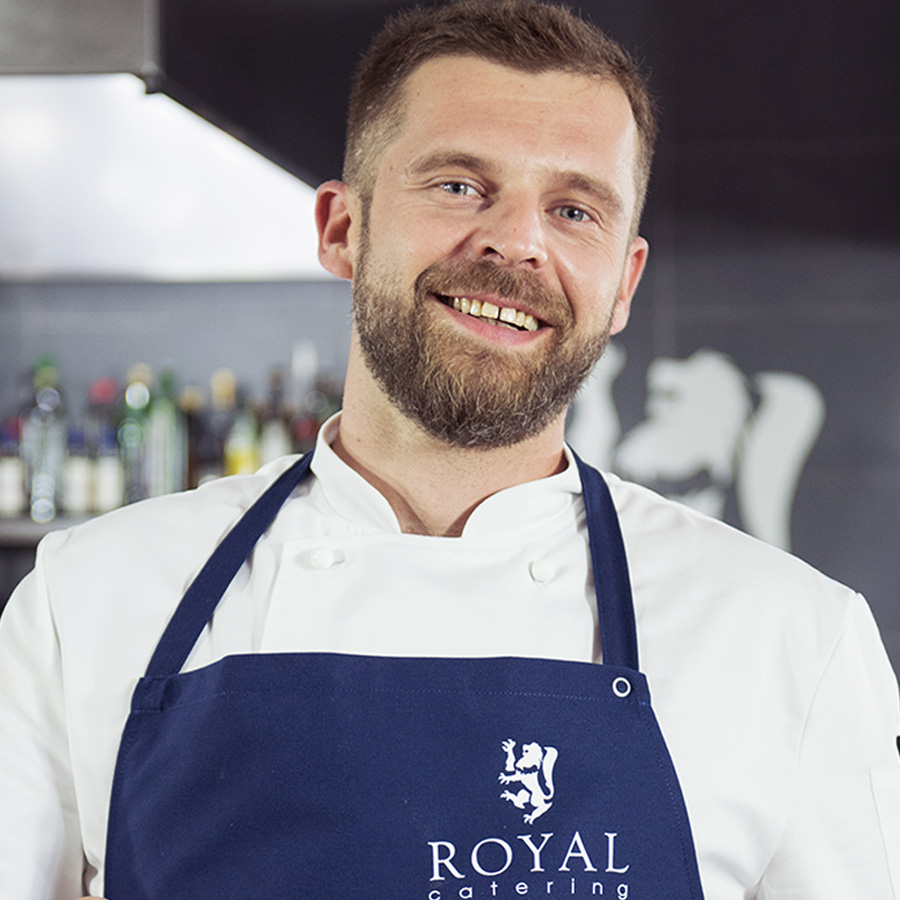 Tested by Michał Orłowski, head chef of prestigious restaurants in Sydney and Warsaw. An experienced and professional restaurateur, just like our customers.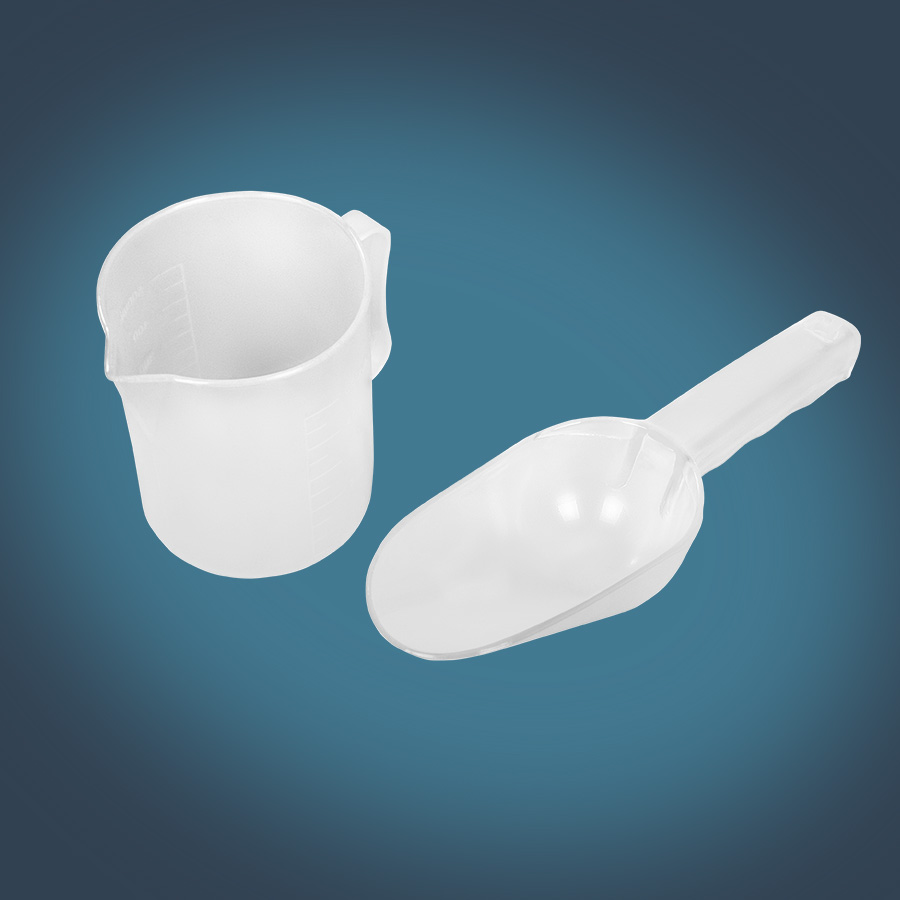 Incl. measuring cup for corn and popcorn scoop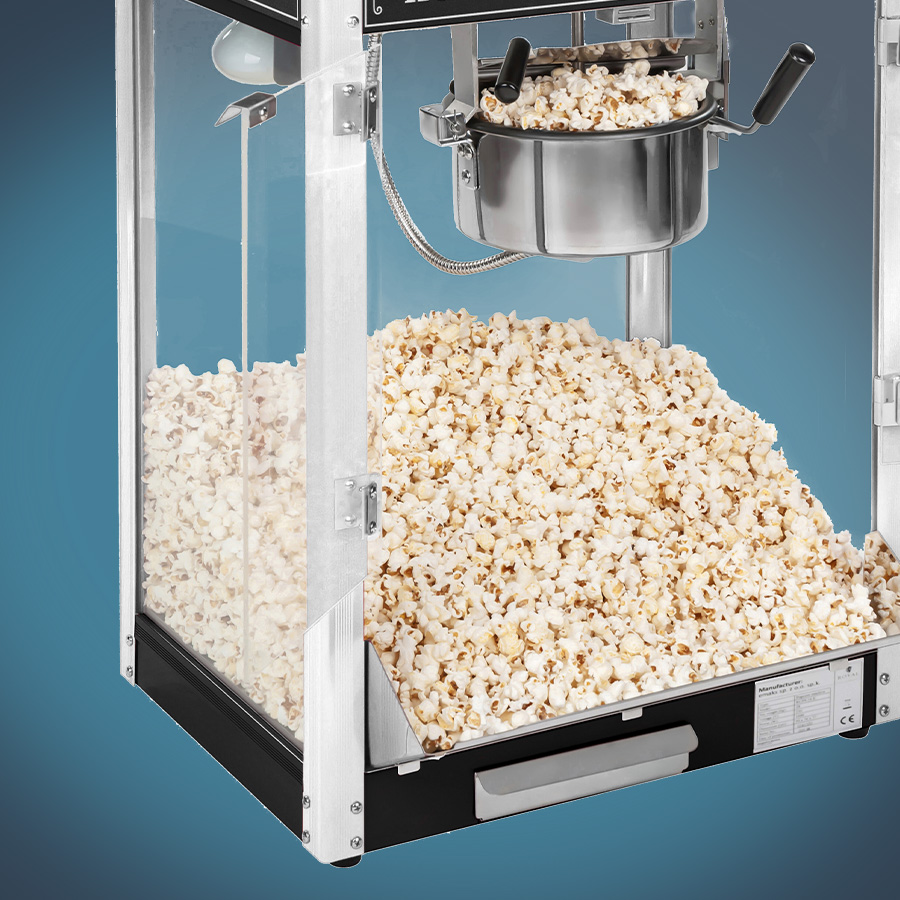 Hot popcorn anytime thanks to the keep-warm function
Lighting allows for use after dark
Easy to clean and durable stainless steel
PRO TIP
Use coconut oil with one tablespoon of salt per 50 ml to get crispy, delicious popcorn.
To improve the flavour, I recommend experimenting with a few spice mixes of your own. This will make your popcorn taste unique.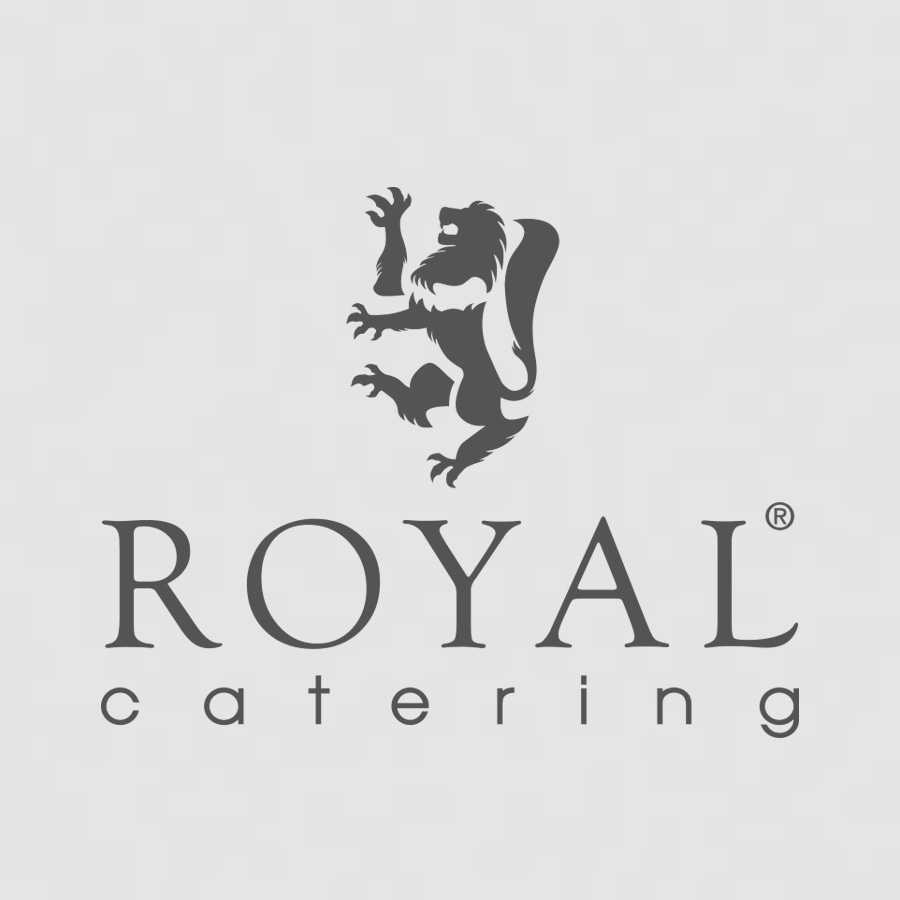 Retro design is a real eye-catcher for customers
Unbreakable tempered glass
4 non-slip feet stabilise the device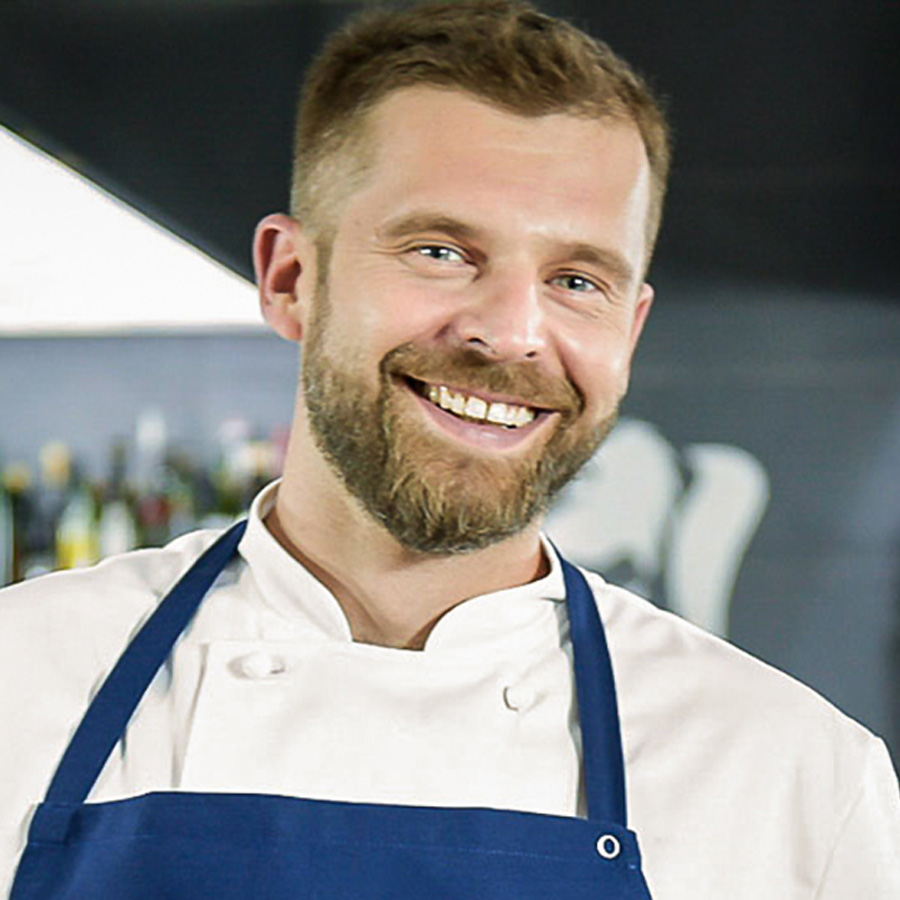 ---
Sort by...
---
Leave a review (5 stars is highest, 1 is lowest)
★
★
★
★
★
Click on the link sent to your e-mail address and confirm your opinion! It will be published after verification.
Reviews from rescue-2005 (7 Sep 2020)
Reviews from rescue-2005 (7 Sep 2020)
Besser als erwartet - Traumhaftes Popcorn. Alle sind neidisch ...
Habe diese Popcornmaschine gekauft, nachdem ich mit einem kleineren, im Vergleich zu dieser würde ich sagen "Spielzeugmaschine" keine so guten Erfahrungen gemacht hatte. Ich war zunächst sehr skeptisch, wurde aber von der Kaufabwicklung und der Qualität und Funktionalität der Maschine mehr als positiv überrascht. Ich benutze das Gerät privat und alle meine Freunde, die ich mit Popcorn überrascht habe sind extrem neidisch. Einhellige Meinung: Popcorn besser, mindestens genau so gut wie im Kino.
Ich kann es nur bestätigen. Freue mich, mich für dieses Gerät entschieden zu haben!
Reviews from Amazon Customer (21 Oct 2019)
Reviews from Amazon Customer (21 Oct 2019)
Popcornmaschine
Sehr gute funktionstüchtige und schön anzuschauende Popcornmaschine. Popcorn schmeckt, wie man es vom Kino her kennt. Bin sehr zufrieden. Es gibt nichts zu beanstanden und würde sie weiterempfehlen.
Reviews from Amazon Customer (17 Sep 2019)
Reviews from Amazon Customer (17 Sep 2019)
Palomitas de cine
Es una máquina preciosa, es cierto que me la imaginaba más pequeña pero nos ha encantado, las palomitas salen espectaculares. Y mi cocina ahora parece de revista.
Reviews from Amazon Customer (11 Aug 2019)
Reviews from Amazon Customer (11 Aug 2019)
Ottima macchina ma difficile da pulire
Ottimo prodotto, arrivato in tempi record, funziona alla grande, bellissimo effetto scenico, superba operatività... L' unica nota negativa la pulizia, molto molto complicata e non sempre si riesce a pulirla in maniera ottimale, dal cestello riscaldante alla base dice cadono i pop corn, un vero peccato!
Reviews from Amazon Customer (17 Mar 2019)
Reviews from Amazon Customer (17 Mar 2019)
Delivered as stated
Does what it says
Reviews from Amazon Customer (10 Jan 2019)
Reviews from Amazon Customer (10 Jan 2019)
Damals keine Garantie wegen Amazon Kauf (2017)
Gerät lief ein Jahr einwandfrei. Dann von jetzt auf gleich ging es nicht mehr an.Laut Hersteller gab es keine Garantie, da der Kauf 2017 über Amazon stattgefunden hat. Dies ist nun geändert, so dass auch Käufer über Amazon die volle Garantieleistung haben.Da mir dies natürlich nicht geholfen hat, wurde mir aus Kulanz ein kostenfreier Werkstatt Check angeboten. Leider einige Tage später erst. Ich hatte bereits eine neue Maschine gekauft und die alte entsorgt.Der Service ist also sehr gut bzw. wurde stark verbessert. Leider für mich als Käufer von 2017 nicht so relevant.Bin aber mit dem Produkt sehr zufrieden und hoffe dass die neue Maschine auch länger durchhält.Man muss sagen, ich nutze die Maschine JEDEN Tag für 5-6 Stunden. Es ist für die Gastronomie.
Reviews from Amazon Customer (1 Apr 2018)
Reviews from Amazon Customer (1 Apr 2018)
Mandelkau
Sehr schönes und hochwertiges Produkt.Arbeitet einwandfrei und lässt sich nach längerem Gebrauch mit ein paar Handgriffen sehr gut reinigen. Preisleistungsverhältnis ist super. Habe für das Geld nicht mit so einer guten Qualität gerechnet.Lieferung kam schnell und ohne Schäden.Kontakt mit Verkäufer verläuft auch tadellos.
Still not sure?
Our experts are ready to help!
Mon - Fri 09:00am - 04:00pm