Band Saw - 880 W - 1650 mm
Manufacturer: Royal Catering | item number: EX10010742 | Model: RCBS-1650.1ECO
Product highlights
Power: 880 W
Cutting speed: 15 mm/s
Cutting thickness: 1 - 180 mm
Work surface: 440 x 460 mm
Diameter, rollers: 210 mm
High-powered 880 W engine with 15 mm/s cutting speed
Included: extra saw band
More safety with a stop-button
Precisely adjustable between 1 - 180 mm
For large pieces of meat, with a height of up to 250 mm
Bone saw - 880 W - 1650 mm
The electrical bone saw RCBS-1650.1ECO by Royal Catering is a high-powered and reliable tool for meat processing. Without a lot of effort, you can process fresh or frozen meat, chicken or fish into tailored portions - at your restaurant, butcher's shop or your own home.
Material, casing
Aluminium magnesium alloy
Material, cutting board
Stainless steel
Material, saw band
Carbonated steel
Measurements, cutting board
440 x 460 mm
Measurements (LxWxH)
48 x 49,5 x 87,5 cm
Transportation measurements (LxWxH)
57 x 55 x 94 cm
Transportation weight
48,9 kg
Download PDF
Bone saw RCBS-1650.1ECO
Drip tray
2 saw bands
Instruction manual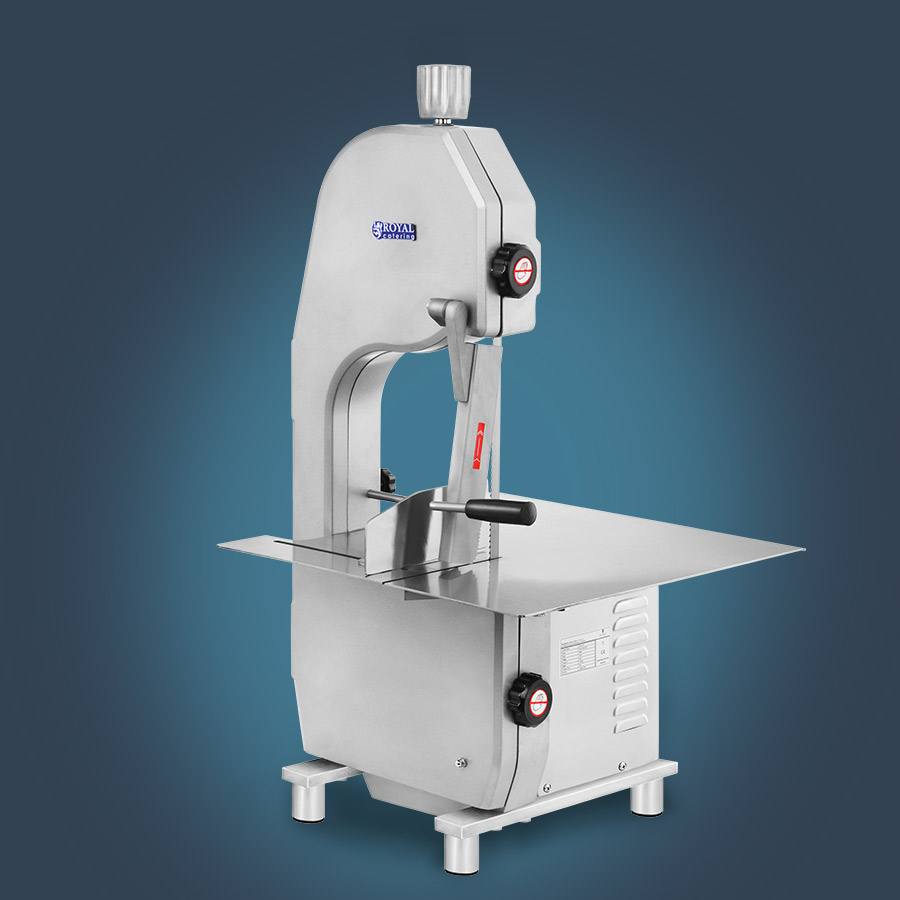 hohe Leistung von 880 W erlaubt es, dicke Knochen zu schneiden
ideal für Frischfleisch, gefrorenes Fleisch, Fisch
professionelle Ausrüstung für Metzgereien, Schlachthäuser, Restaurants und Supermärkte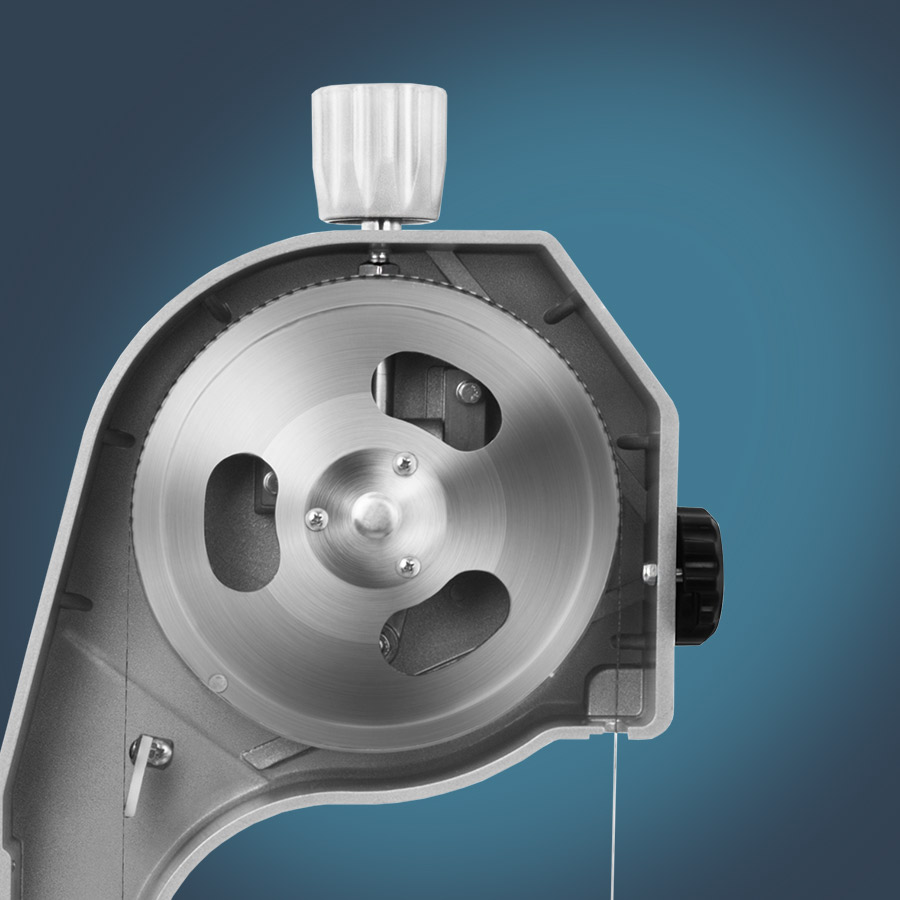 einfache Einstellung der Riemenspannung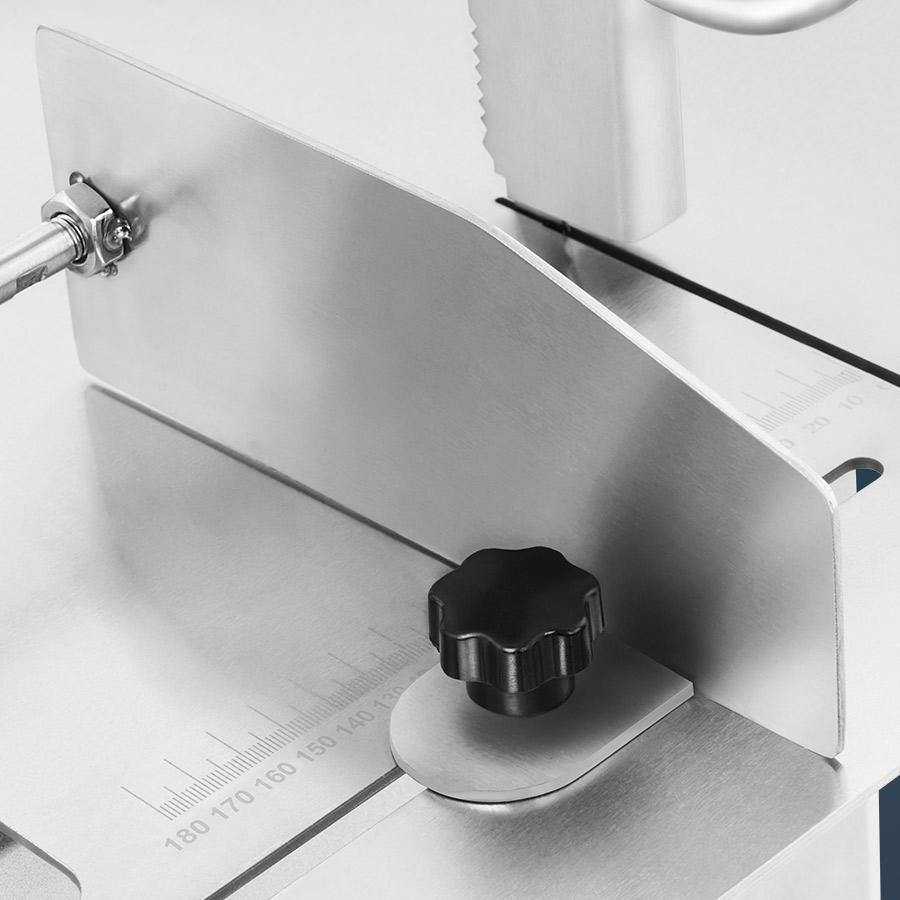 herausnehmbare Schublade für Knochenspäne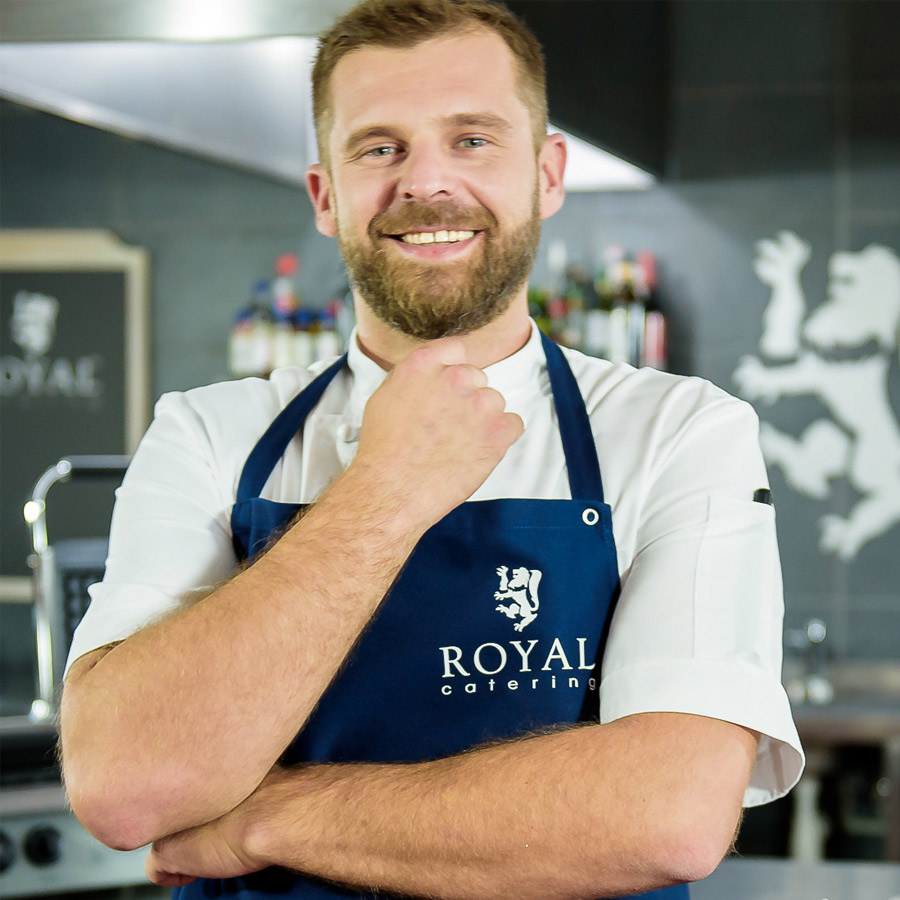 Getestet von Michał Orłowski , Chefkoch renommierter Restaurants in Sydney und Warschau. Ein professioneller und erfahrener Gastronom, genau wie unsere Kunden.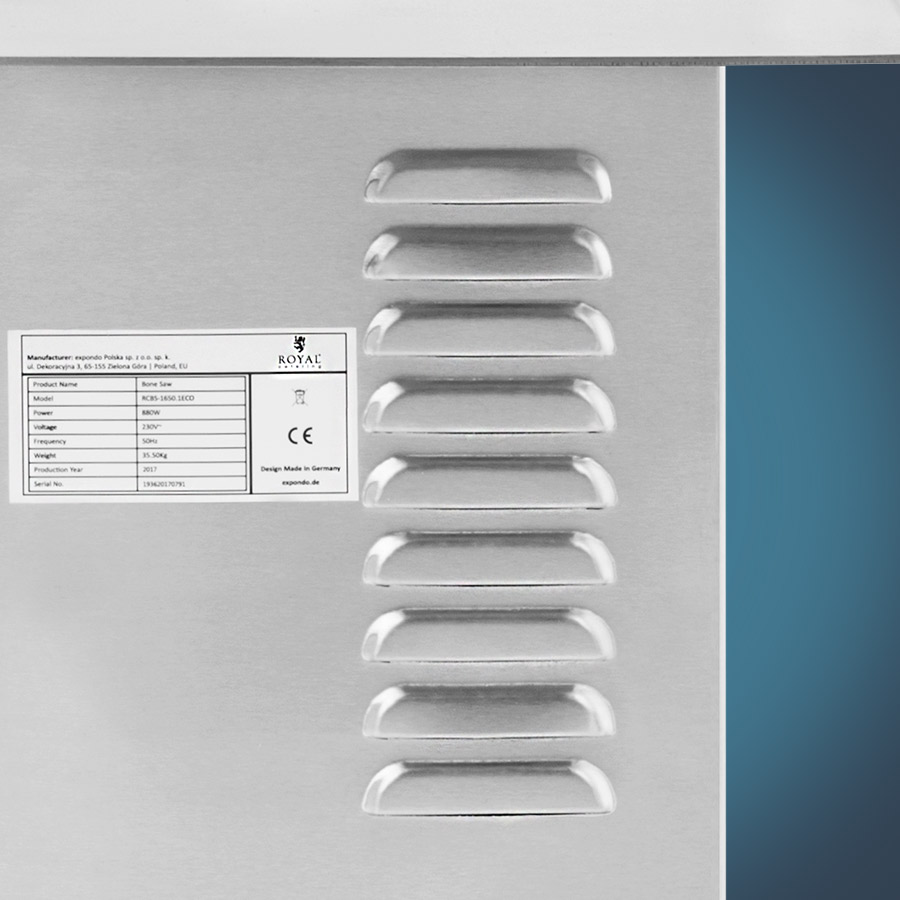 sicherer, wasserfester AN/AUS-Schalter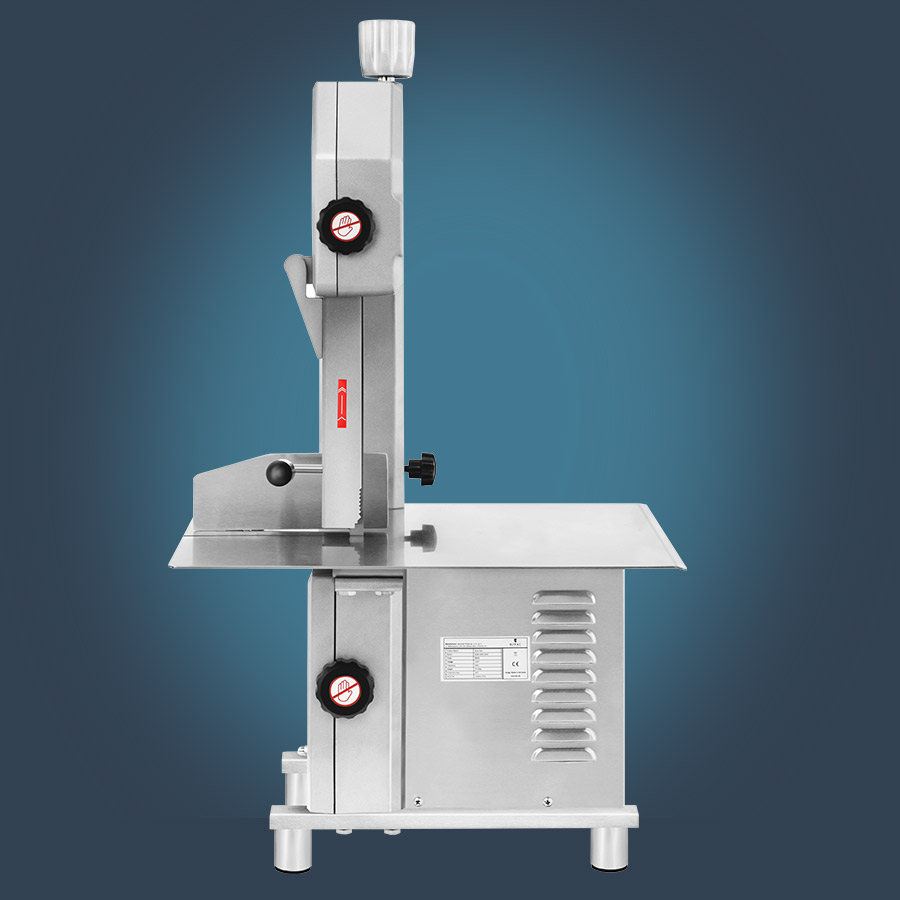 bequemer Drücker mit Griff sorgt für eine sichere Handhabung
breiter Tisch von 440 x 460 mm erleichtert die Arbeit
auswechselbare, gezackte Klinge aus Karbonstahl
PRO TIP
Aus Sicherheitsgründen schalte ich den Strom immer ab, wenn ich das Sägeband austausche.
Die Klinge wird regelmäßig mit Pflanzenöl abgewischt, was ein Einbrennen und Korrosion verhindert.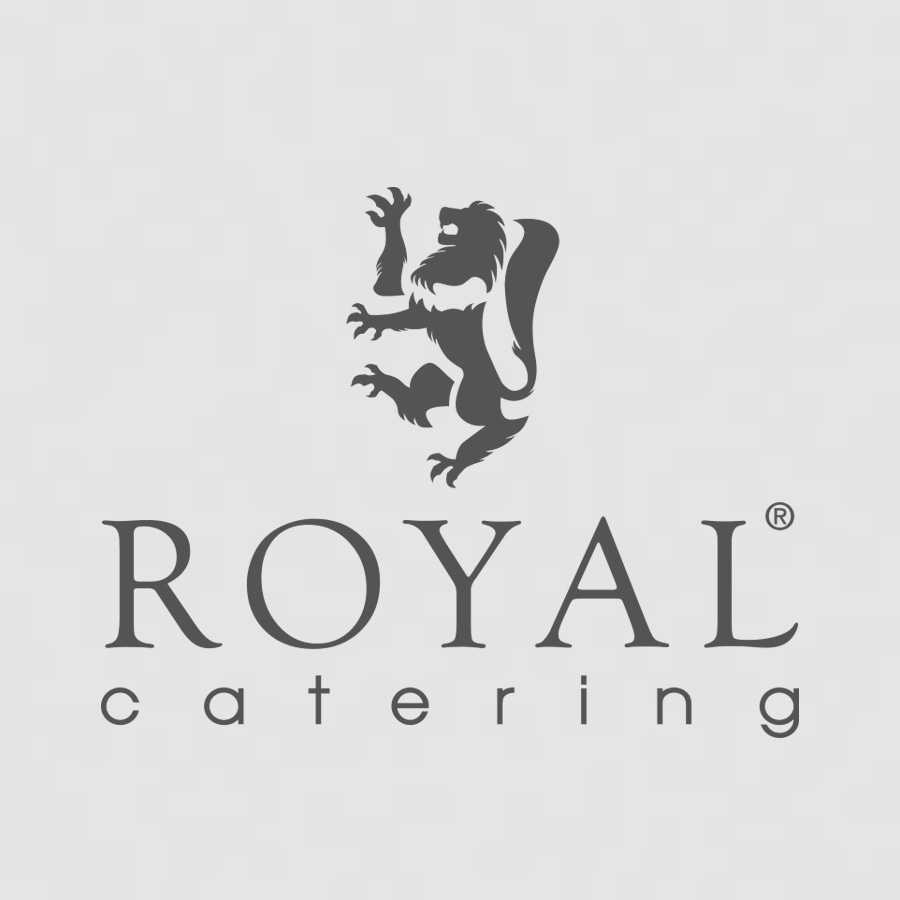 schneller Schnitt bei 15 mm/s
präzise Schnitte durch einstellbare Schnittbreite von 1 - 180 mm
robuste Abdeckung schützt die Mechanik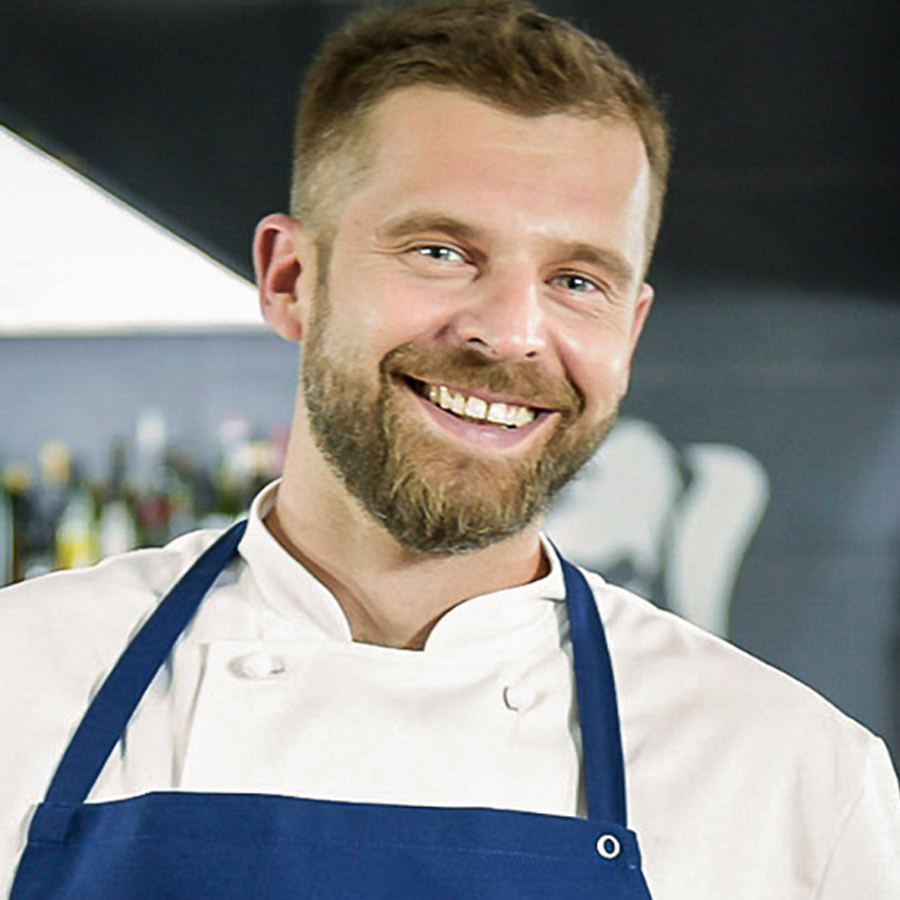 Can the bone saw also be used for other food items than meat with bones?
Yes, it is also perfectly suited to cut frozen food, as well as fresh fish or meat without bones.
What is the fastest way to turn the device off?
There is an ON/OFF switch, but also a stop-button that is easily accessible and immediately cuts off the power.
---
Sort by...
---
Leave a review (5 stars is highest, 1 is lowest)
★
★
★
★
★
Click on the link sent to your e-mail address and confirm your opinion! It will be published after verification.
Reviews from Hungary (8 Feb 2022)
Reviews from Hungary (8 Feb 2022)
Cleaning
The machine working well. The cleaning is difficult.
Reviews from Amazon Customer (24 Feb 2019)
Reviews from Amazon Customer (24 Feb 2019)
Remember it's eu standard so u need to change into three pin plug
Machine does it job constantly . No nuisance noise or shaking. For the price it is the best. Only the problem is it's safety switch at the lower part which need to be pressed by a bar to operate. But the screw bar is not stable
Reviews from Amazon Customer (29 Jan 2019)
Reviews from Amazon Customer (29 Jan 2019)
Ottimo acquisto
Molto robusto e funzionale
Still not sure?
Our experts are ready to help!
Mon - Fri 09:00am - 04:00pm
This product
Power: 880 W

Cutting speed: 15 mm/s

Cutting thickness: 1 - 180 mm

Work surface: 440 x 460 mm

Diameter, rollers: 210 mm
Ready to ship today, Delivery time appr. 6-12 workdays
Band Saw - 880 W - 1650 mm
Instead of: 1,029.00€
899.00€
Ready to ship today, Delivery time appr. 6-12 workdays
Power: 880 W

Cutting speed: 15 mm/s

Cutting thickness: 1 - 180 mm

Work surface: 440 x 460 mm

Diameter, rollers: 210 mm
Saw band: stainless steel

Power: 750 W

Cutting speed: 15 mm/s

Cutting thickness: 3 - 180 mm

Work surface: 440 x 465 mm
Ready to ship today, Delivery time appr. 6-12 workdays
Band Saw - Stainless Steel - 1.650 mm
Instead of: 1,079.00€
919.00€
Ready to ship today, Delivery time appr. 6-12 workdays
Saw band: stainless steel

Power: 750 W

Cutting speed: 15 mm/s

Cutting thickness: 3 - 180 mm

Work surface: 440 x 465 mm