Salamander Grill - 2 levels - 3250W
This product is currently not available.
Your benefits at a glance
Salamander Grill - 2 levels - 3250W
Highlights
Speed: high-powered heating coil with 3250W
Stable temperature: modern thermostat with up to 300°C
Precision: reliable timer
Low-maintenance: stainless steel casing and drip tray
Mobility: compact and easy to transport
Salamander Grill - 2 levels - 3250W
Your guests will love the delicious, hot snacks made with the Salamander Grill RCET 360 with two levels from Royal Catering. The professional electrical oven has been specially designed for gastronomical use and is perfect for heating toast and baguette, as well as casseroles.
Improve your menu with the catering supplies from Royal Catering
Depending on the number of dishes you want to heat, the Salamander Grill can be heated on one or two levels. The quartz heating tubes are powered with 3250 W and quickly reach the desired temperature, so that your guests don't need to wait long to get a hot snack. The temperature is adjusted via a rotary knob and ranges from 50-300°C.
As soon as the desired temperature has been reached, the integrated thermostat keeps it at a constant level. The timer tells you when the dishes are ready. This will be between 0 and 15 minutes. An acoustic signal informs you about the time that has already passed.
The Salamander is made from high quality stainless steel and is easy to clean. The chromed grill is equally low-maintenance and has a surface of 36 x 24.5cm. To achieve a perfect browning for different food items, the grill can be placed at different levels inside the oven. A drip tray ensures perfect cleanliness, and crumbs and grilling residues can be easily removed.
The Salamander Grill is the perfect oven for your next catering event. The stainless steel construction ensures the durability and longevity of the device and the compact design allows for an easy transportation.
Temperature range
50-300°C
Inner dimensions (LxDxH)
36x24.5x29.5cm
Dimensions, grill
36x24.5cm
Dimensions
49,5 x 27 x 38,5 cm
Shipping dimensions (LxWxH)
58 x 31 x 44 cm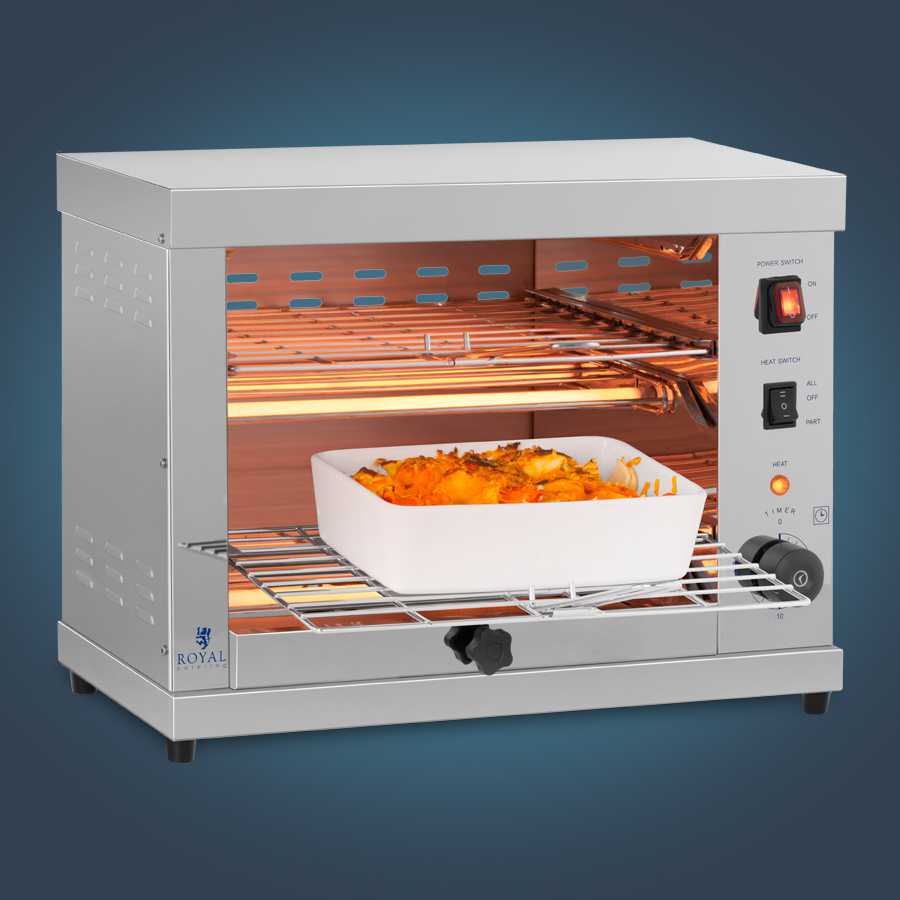 Short baking time thanks to high-powered 3,250 W
Two levels measuring 36 x 24.5 cm provide plenty of space
Ideal for baguettes, soufflés and toast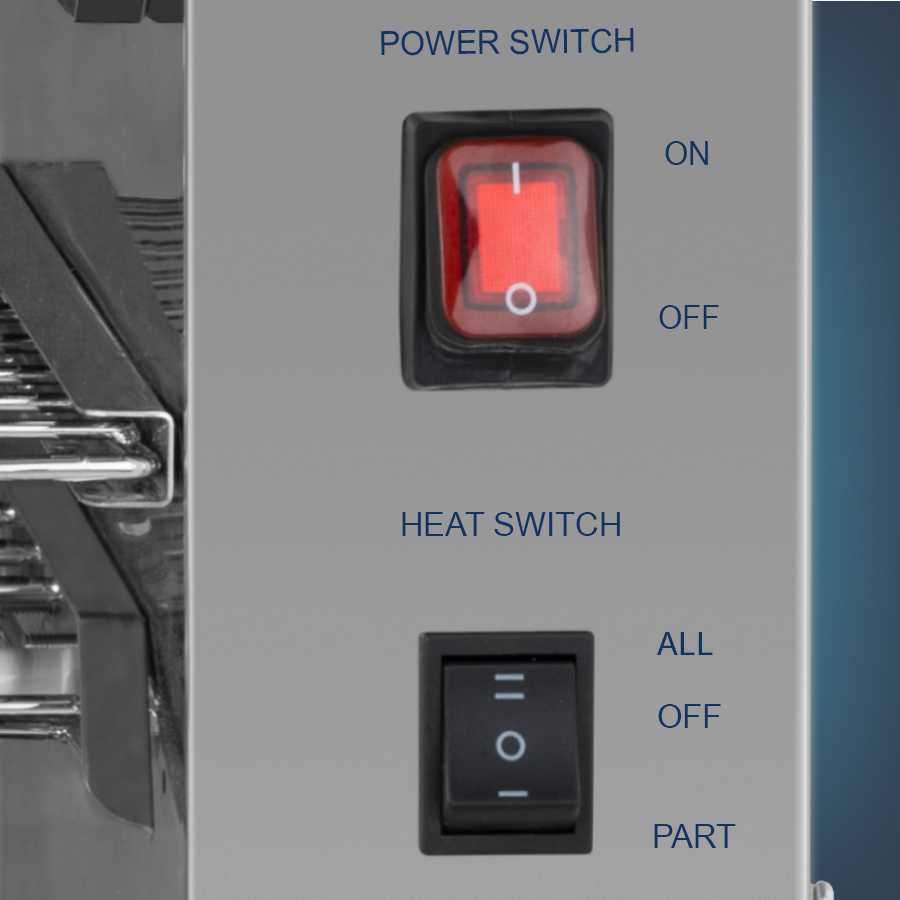 Convenient 2-button operation with control knob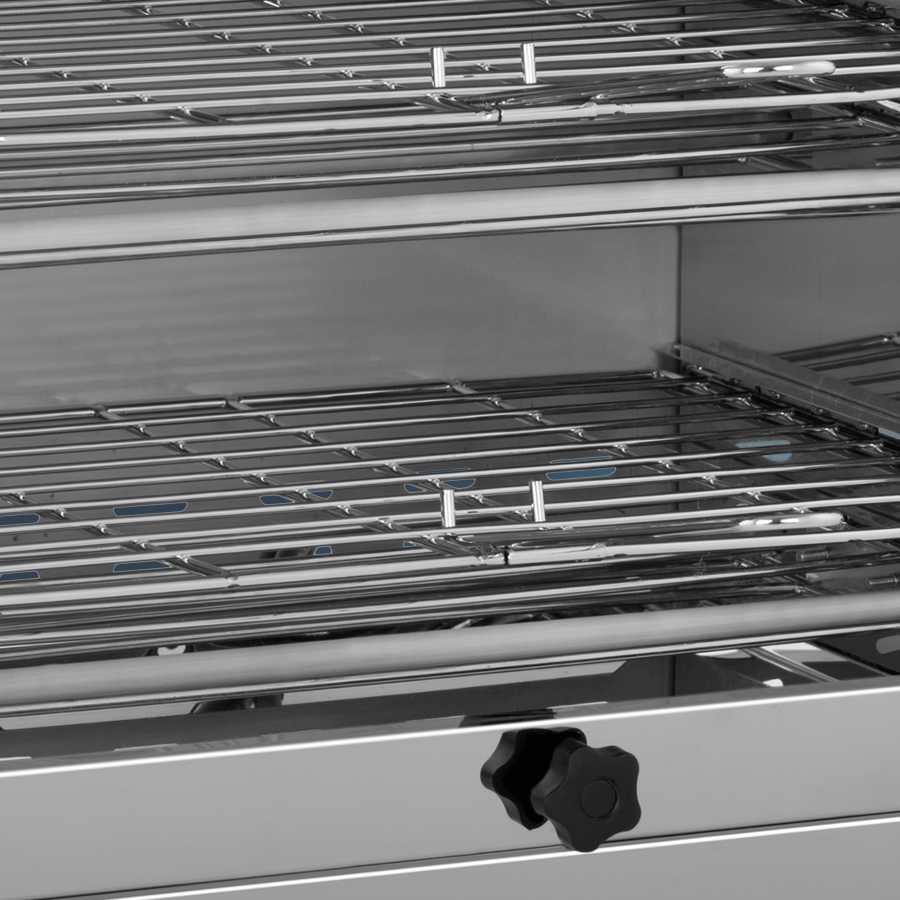 Open grills for efficient heating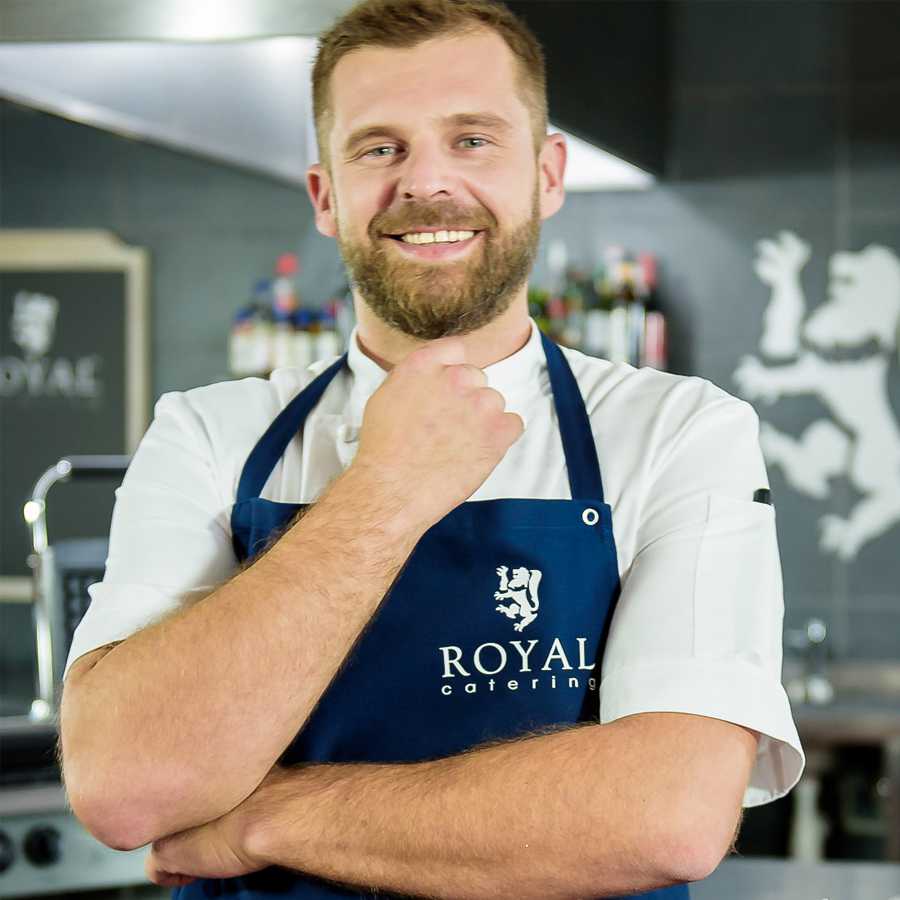 Tested by Michał Orłowski, head chef of prestigious restaurants in Sydney and Warsaw. An experienced and professional restaurateur, just like our customers.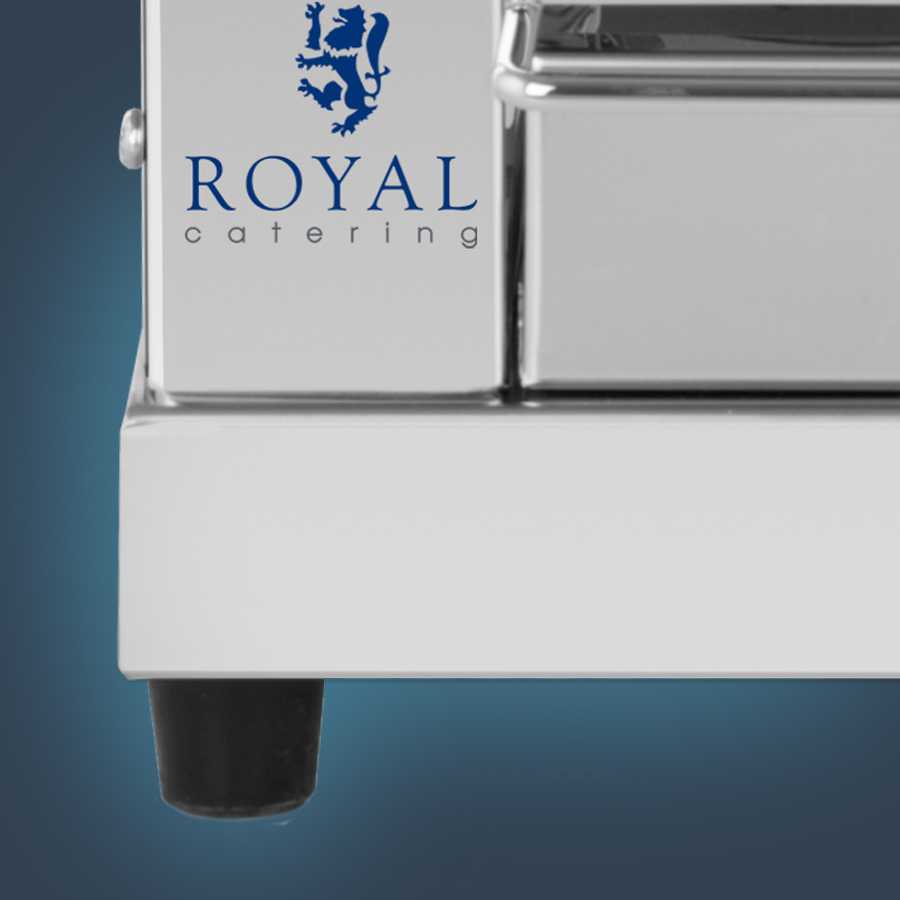 4 non-slip feet for stability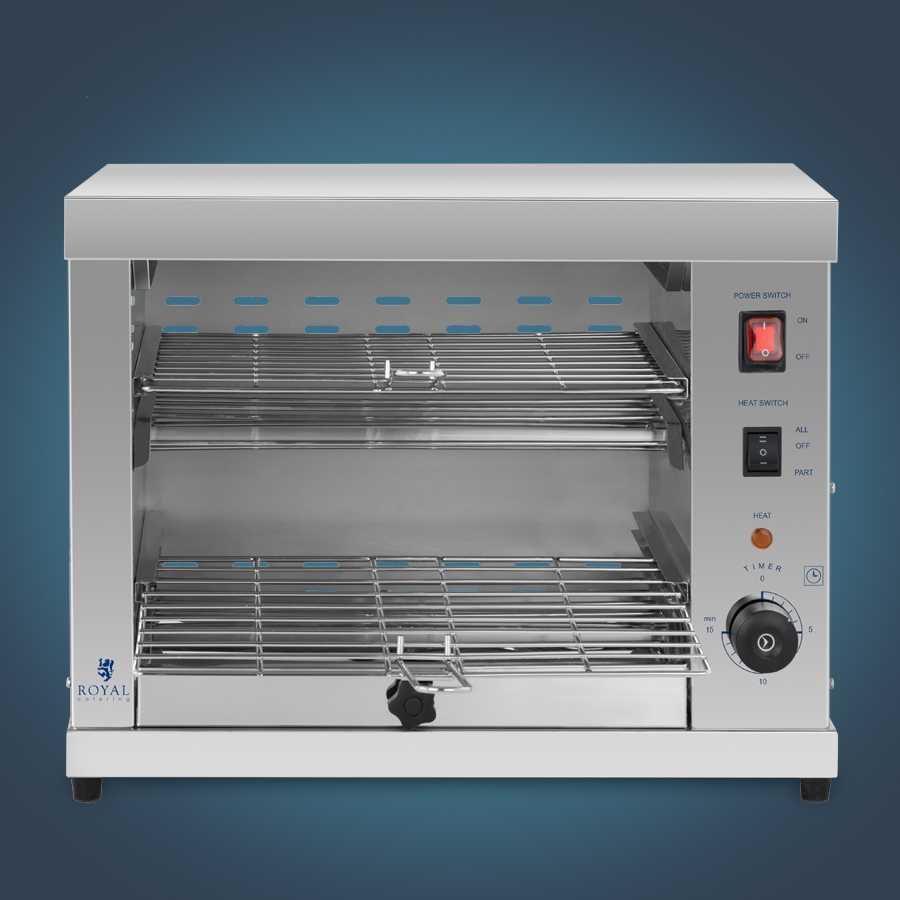 Broad temperature range of 50 - 300 °C
Removable drip tray for easy cleaning
compact design, ideal for small kitchens
PRO TIP
I always use the timer function to guarantee consistent results.
This is a fantastic appliance for making food. An absolute must-have for any professional kitchen, in my opinion.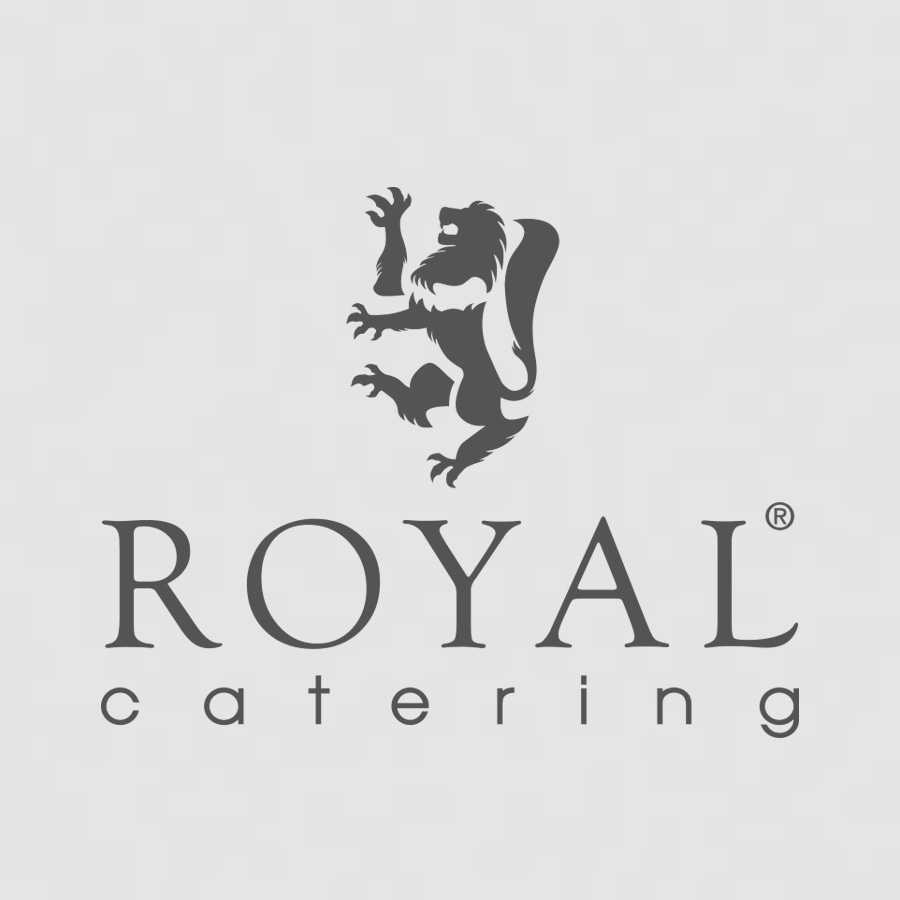 Three quartz heating elements ensure even heating of food
Precise timer: Heating time up to 15 minutes
Stainless steel is easy to clean and very durable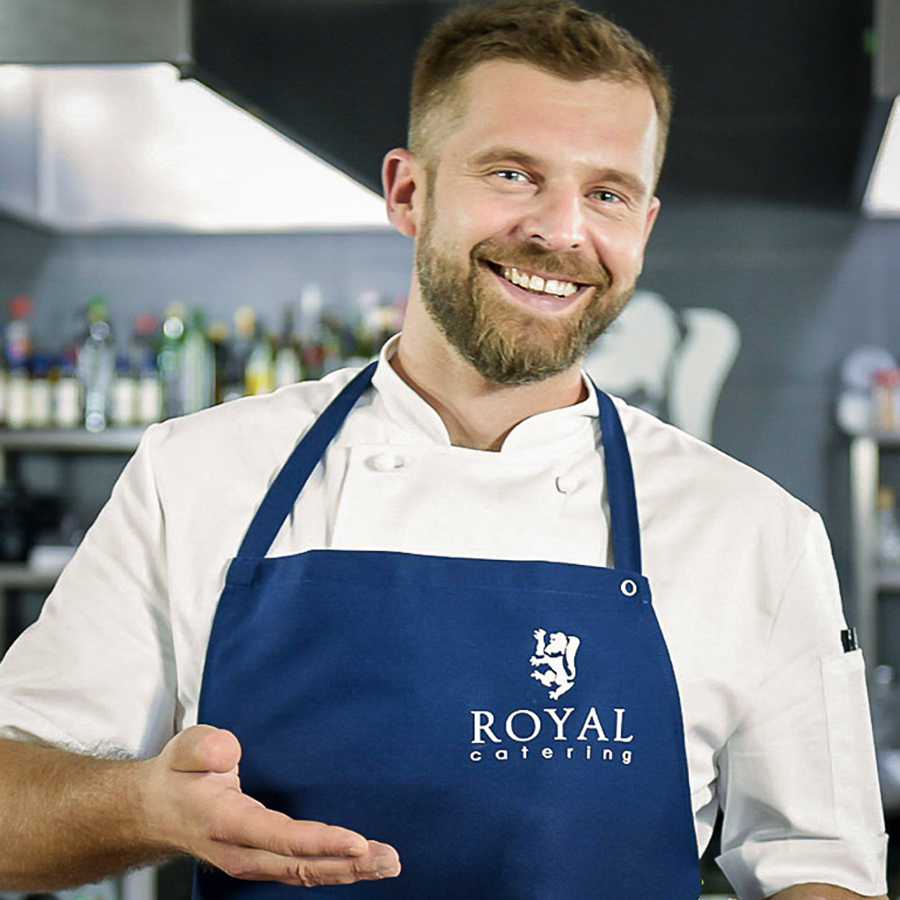 Jeden Tag arbeite ich mit Profiprodukten. Für dieses Video habe ich das Gerät auf Herz und Nieren getestet. Sie können sich ganz genau ansehen, wie dieser Artikel funktioniert und dann entscheiden, welches Modell für Ihr Unternehmen das Beste ist. Ich hoffe, mein Clip und die Tipps helfen dabei, Ihr Geschäft noch erfolgreicher zu machen.
Chefkoch renommierter Restaurants in Sydney und Warschau. Ein professioneller und erfahrener Gastronom.
Salamander
2X grills
Instruction manual