Popcorn machine - 120 s duty cycle - Red roof
Manufacturer: Royal Catering | item number: EX10011137 | Model: RCPS-14
Free shipment to Ireland

?

Ready to ship today,
Delivery time appr. 4-6 workdays
Product highlights
Power: 1,495 W
Duty cycle: 120 s
Output: 5 kg/h
Coating, pot: Teflon
Tempered glass
Delicious popcorn guaranteed - with the popcorn machine from Royal Catering!
Non-stick Teflon-coated kettle - durable, quick to heat and low maintenance
Very fast - Duty cycle of 120 s for quick customer service
150 g corn per cycle, up to 5 kg / h in total
Perfectly-prepared popcorn
Tempered glass - Physically and thermally more stable than normal glass
Easy to use
Popcorn machine - 120 s duty cycle - Red roof
The popcorn machine RCPS-14 from Royal Catering is designed especially for professional catering needs and is an absolute eye-catcher. It impresses not only with its upbeat design, but also with its heated and illuminated chamber, stirring system and automatic thermostat. Benefit from the popcorn machine RCPS-14 and treat yourself to an exceptional popcorn experience - whether at the cinema, at fairs or festivals!
Voltage / Frequency
230 V / 50 Hz
Material, casing
Stainless steel, galvanised aluminium, tempered glass
Material, kettle
Teflon-coated aluminium
Material, accessories
Plastic
Duty cycle per serving (150 g)
120 s
Temperature range
220 - 250 °C
Funktionen
POWER & LIGHT
HEAT
TURN
Amount per serving
Corn: 150 g
Sugar: 50 g
Oil: 50 ml (Coconut oil recommended)
Kettle diameter
Top: 18,5 cm Bottom: 16 cm
Length, power cable
1,7 m
Dimensions (LxWxH)
56 x 42 x 75 cm
Shipping dimensions (LxWxH)
61 x 48 x 82 cm
Popcorn machine RCPS-14
Popcorn scoop
Measuring cup
Instruction manual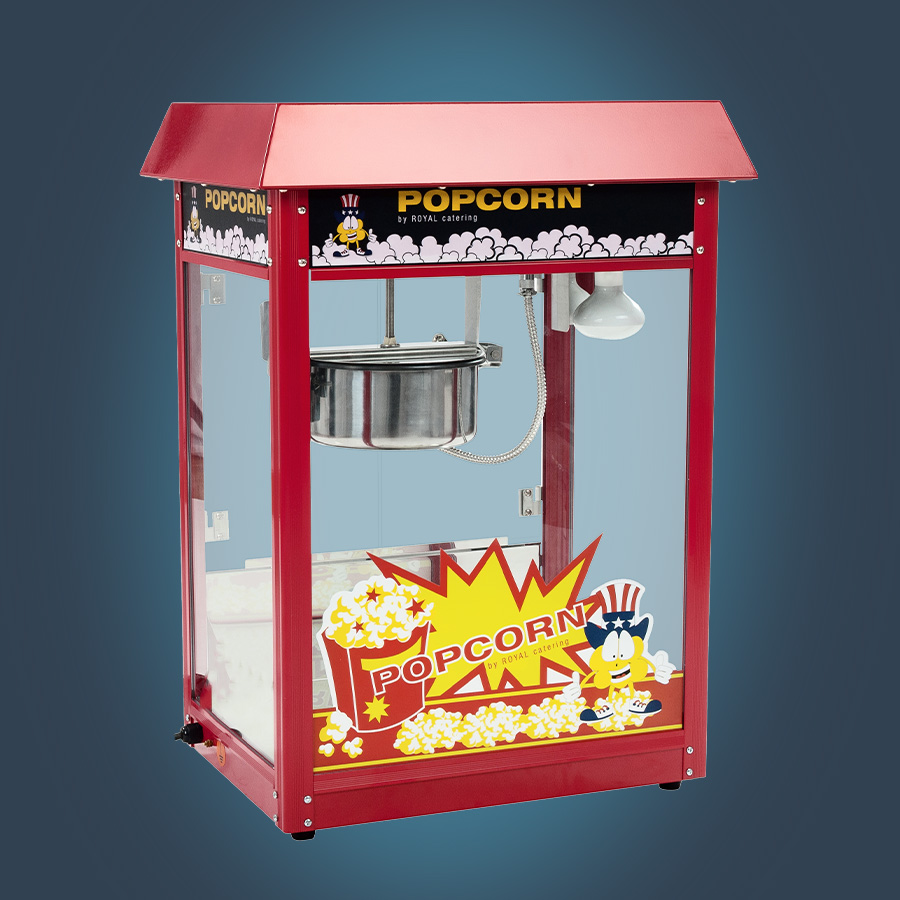 Highly effective thanks to high output of 1,495 W
Up to 4-5 kg of popcorn in just one hour
Ideal design for festivals, cinemas or amusement parks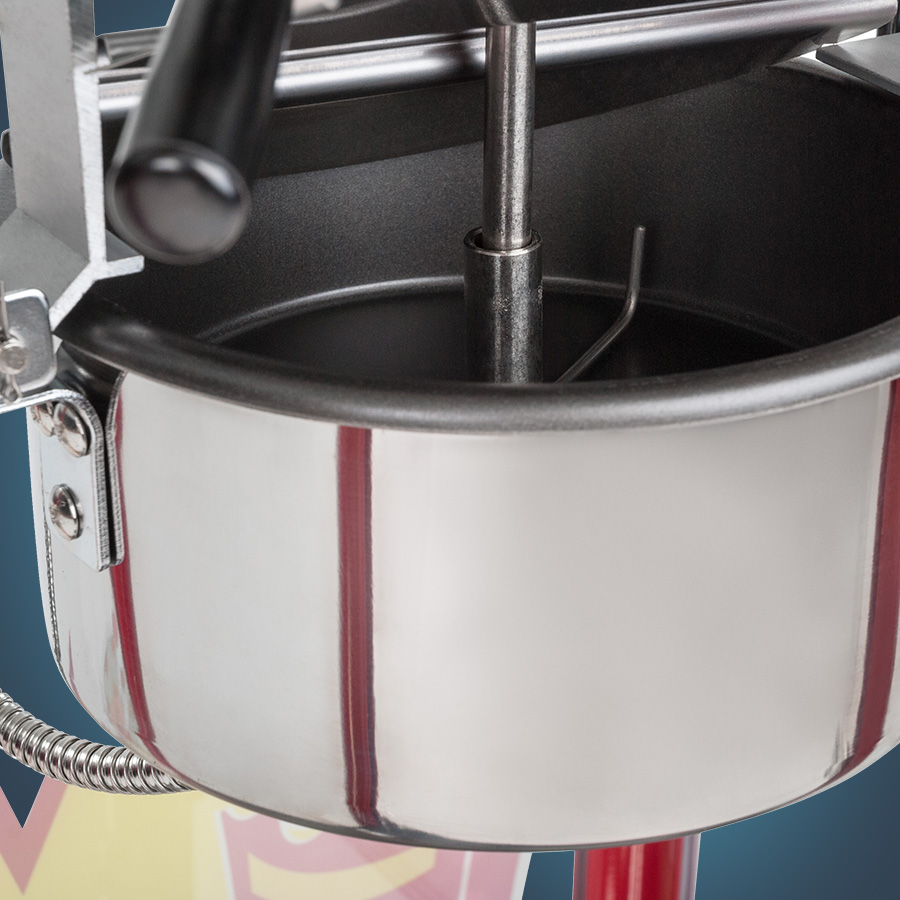 Large kettle with non-stick Teflon coating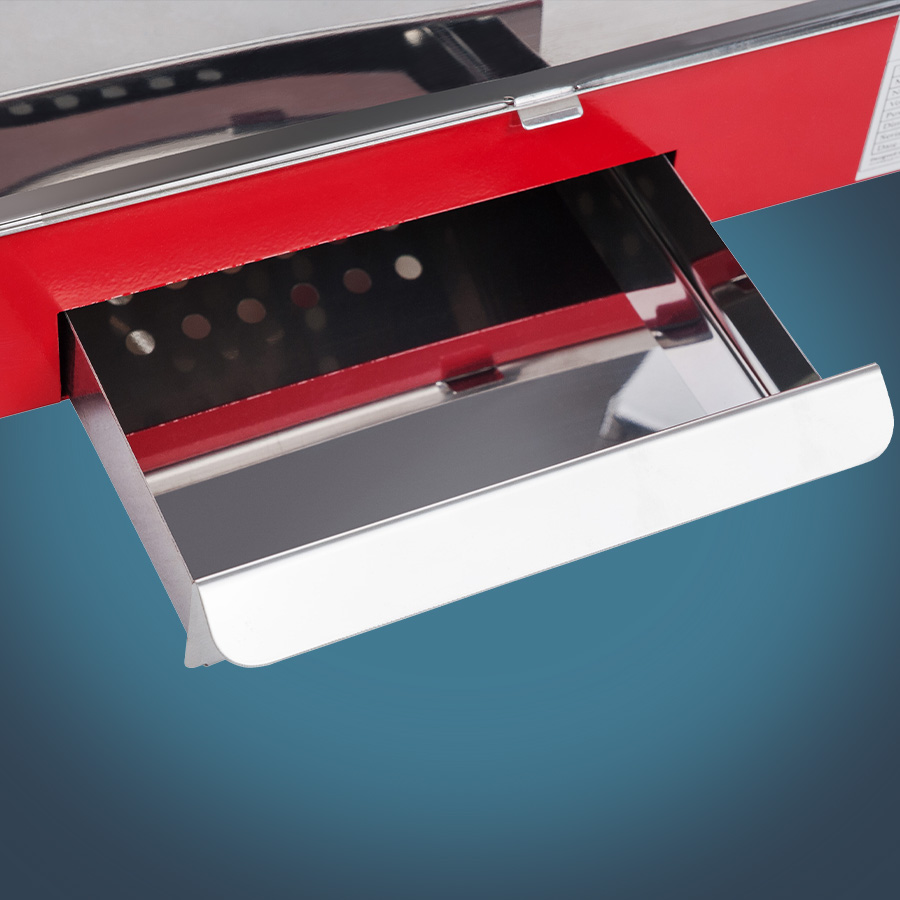 Crumb drawer makes cleaning easy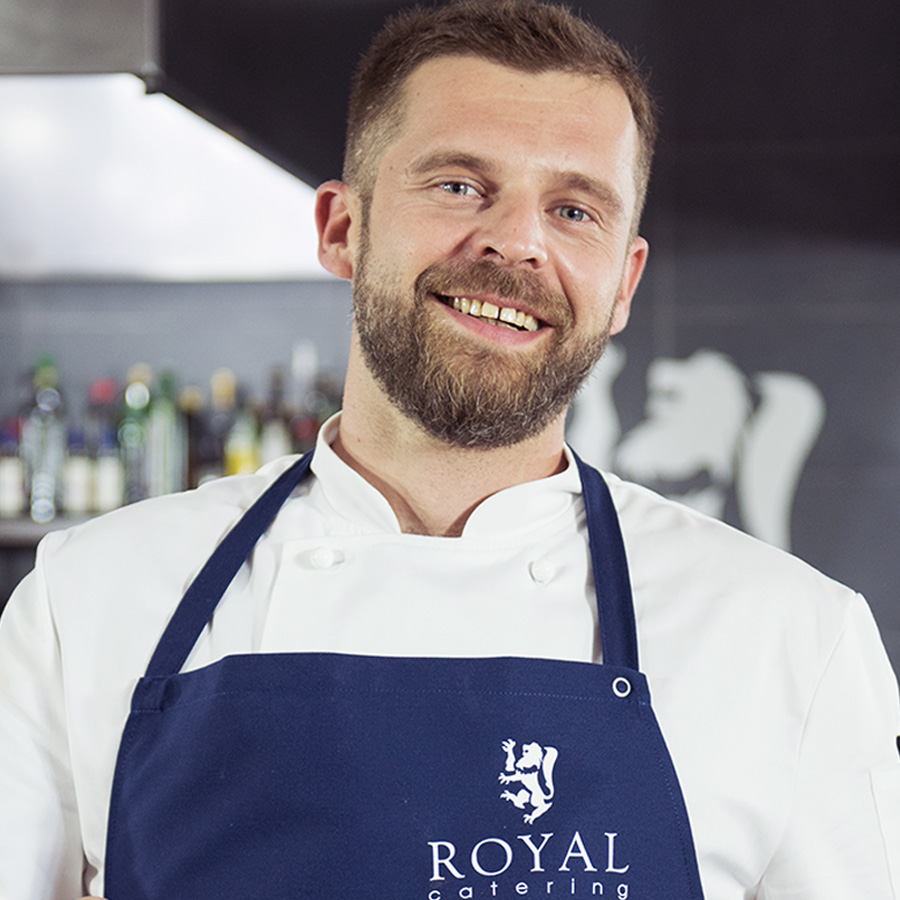 Tested by Michał Orłowski, head chef of prestigious restaurants in Sydney and Warsaw. An experienced and professional restaurateur, just like our customers.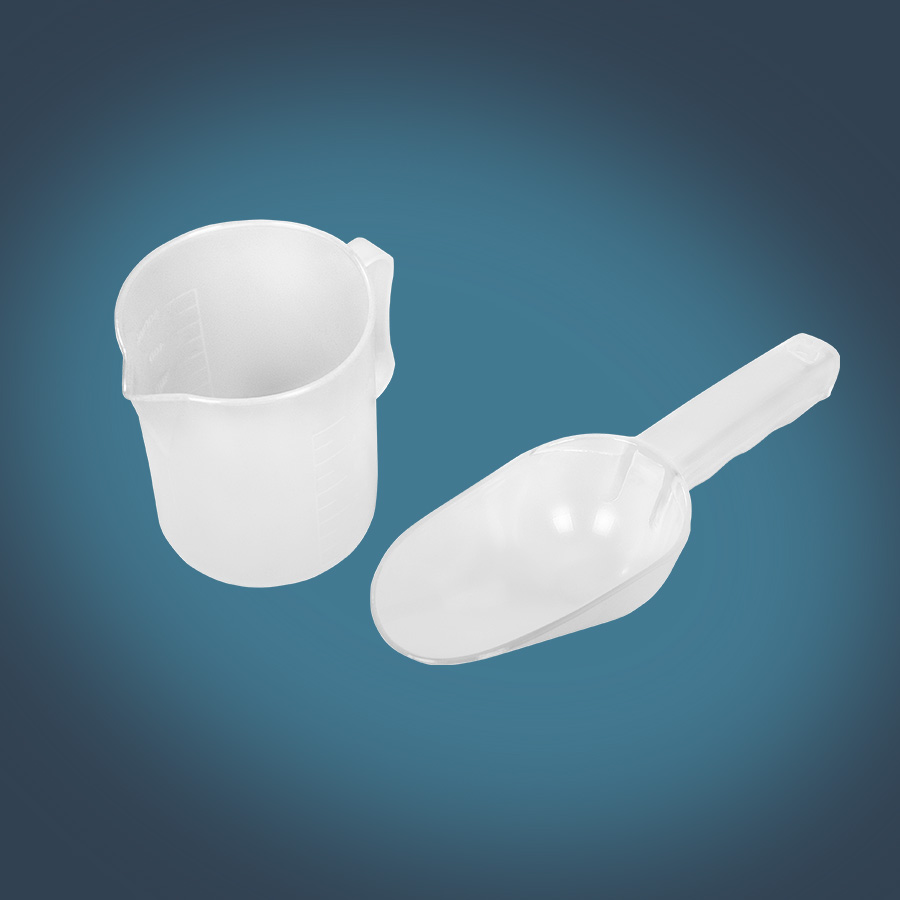 Incl. measuring cup for corn and popcorn scoop
Continually hot popcorn thanks to automatic heating
Interior lighting delights after dark
Durable and low-maintenance stainless steel
PRO TIP
Use coconut oil with one tablespoon of salt per 50 ml to get crispy, delicious popcorn.
To improve the flavour, I recommend experimenting with a few spice mixes of your own. This will make your popcorn taste unique.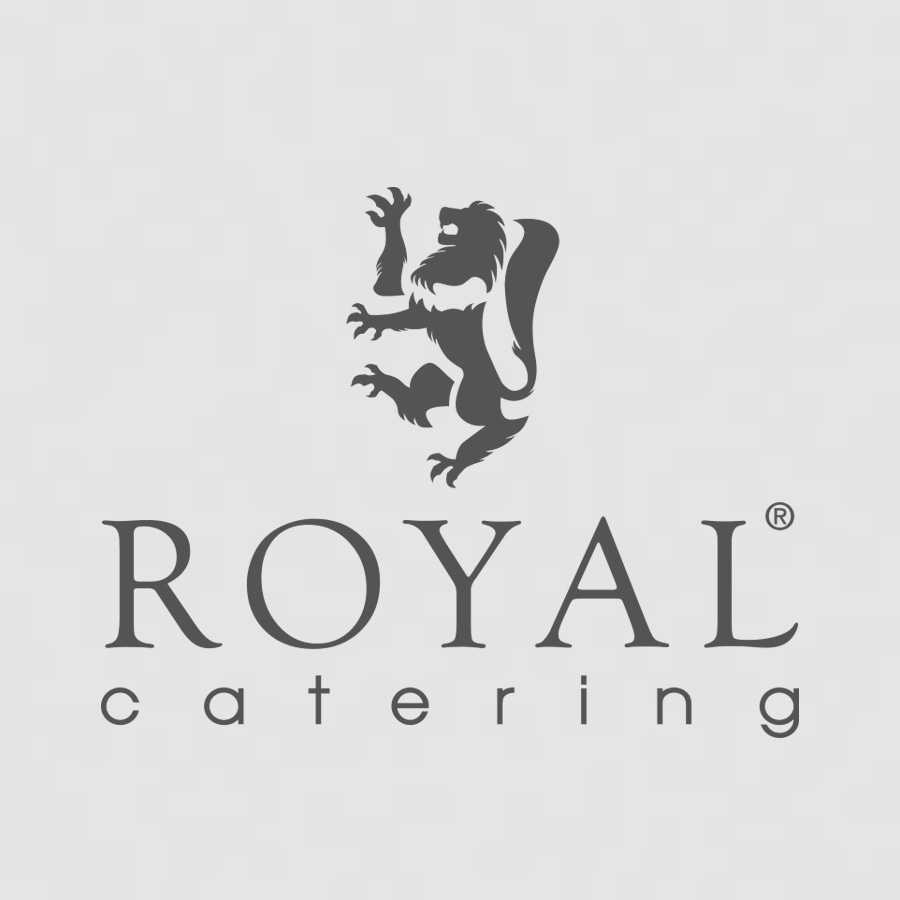 American-style design draws customers' attention
Unbreakable tempered glass
4 non-slip feet stabilise the device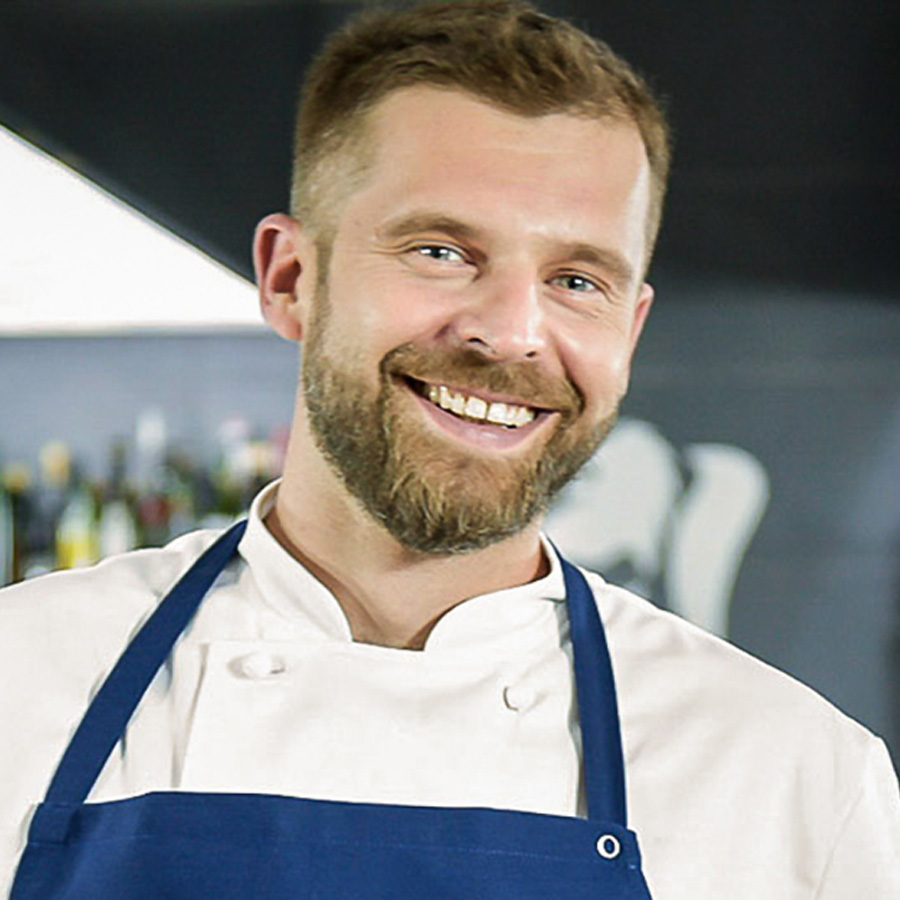 Do you recommend a specific oil to use with the popcorn machine?
It is best if the oil can be heated up to the maximum working temperature of the machine. The device heats up to 250 °C, so the best oil to use with this popcorn machine is an oil with a high smoke point - for example, coconut oil or palm oil with a smoke temperature of about 240 °C.
What if the machine breaks down?
We offer our customers 3-year warranty and authorised EU-wide service. Just contact us!
Does the kettle have overheat protection?
Yes, the popcorn machine has a thermostat that switches off the kettle heat when the maximum temperature of 250°C is reached.
★
★
★
★
★
Write the first review for this product
---
---
Evaluations will be activated after verification.
Still not sure?
Our experts are ready to help!
Mon - Fri 09:30am - 04:30pm
This product
Power: 1,495 W

Duty cycle: 120 s

Output: 5 kg/h

Coating, pot: Teflon

Tempered glass
Ready to ship today,
Delivery time appr. 4-6 workdays
Popcorn machine - 120 s duty cycle - Red roof
Ready to ship today,
Delivery time appr. 4-6 workdays
Power: 1,495 W

Duty cycle: 120 s

Output: 5 kg/h

Coating, pot: Teflon

Tempered glass
Output: 1 portion / 60 s

Power: 1,200 watts

Pot, diameter: 52 cm

Sep. control thermostat and rotation

Dishwasher-safe
Ready to ship today,
Delivery time appr. 4-6 workdays
Commercial Candy Floss Machine - 52 cm - 1200 W - Spit Protection
Ready to ship today,
Delivery time appr. 4-6 workdays
Output: 1 portion / 60 s

Power: 1,200 watts

Pot, diameter: 52 cm

Sep. control thermostat and rotation

Dishwasher-safe
Power: 1,600 watts

Output: 5 kg/h, 16 L/h

Pot, diameter: Top: 18.5 cm

Coating, pot: Teflon

Red roof
Ready to ship today,
Delivery time appr. 4-6 workdays
Popcorn machine - Red Roof
Ready to ship today,
Delivery time appr. 4-6 workdays
Power: 1,600 watts

Output: 5 kg/h, 16 L/h

Pot, diameter: Top: 18.5 cm

Coating, pot: Teflon

Red roof