Hot Dog Maker - including Toasting Rods
Manufacturer: Royal Catering | item number: EX10010161 | Model: RCHW-2300
for professional use
2 x 300 W power
230 V connection
independent heaters / handles for transport
hardenend glass / can be disassembled for cleaning purposes
thermostat and temperature control / proven quality
Hot Dog Maker - including Toasting Rods
The hot dog maker RCHW 2300 by Royal Catering is designed for professional use in all kinds of catering establishments. The device is made of stainless steel as well as specially hardened glass, in order to ensure safety of use. The modern design and practical handling of the hot-dog maker RCHW 2300 is convincing in any setting of respective gastronomy. In addition, water which has been filled into the device can be boiled and steamed up to 95°C; the included thermostat can be freely adjusted in a range of 0 - 95 °C. Furthermore, the hot-dog maker RCHW 2300 by Royal Catering features a fully automatic temperature control, which reliably guarantees continuity with regards to temperature levels. This control has been proven throughout the years in all heating devices by Royal Catering and has hence been further refined. The glass used has been especially hardened in order to withstand the demands of professional catering business and also enables easy cleaning. The hot dog maker RCHW 2300 excels by its weight, which allows for location-independent usage. Additionally, the hot-dog maker RCHW 2300 comes with four rods for toasting buns.
Material of the housing
Stainless steel
Material of the handles
Reinforced plastics
Material of the sausages container
Tempered glass
Range of temperature
0 - 95 °C
Dimensions(LxWxH)
34 x 52 x 40 cm
Shipping dimensions(LxWxH)
57 x 35 x 44 cm
Download PDF
Download PDF
hot dog maker
1 glass cylinder with lid
1 sausage basket
1 water container
4 toasting rods
instruction manual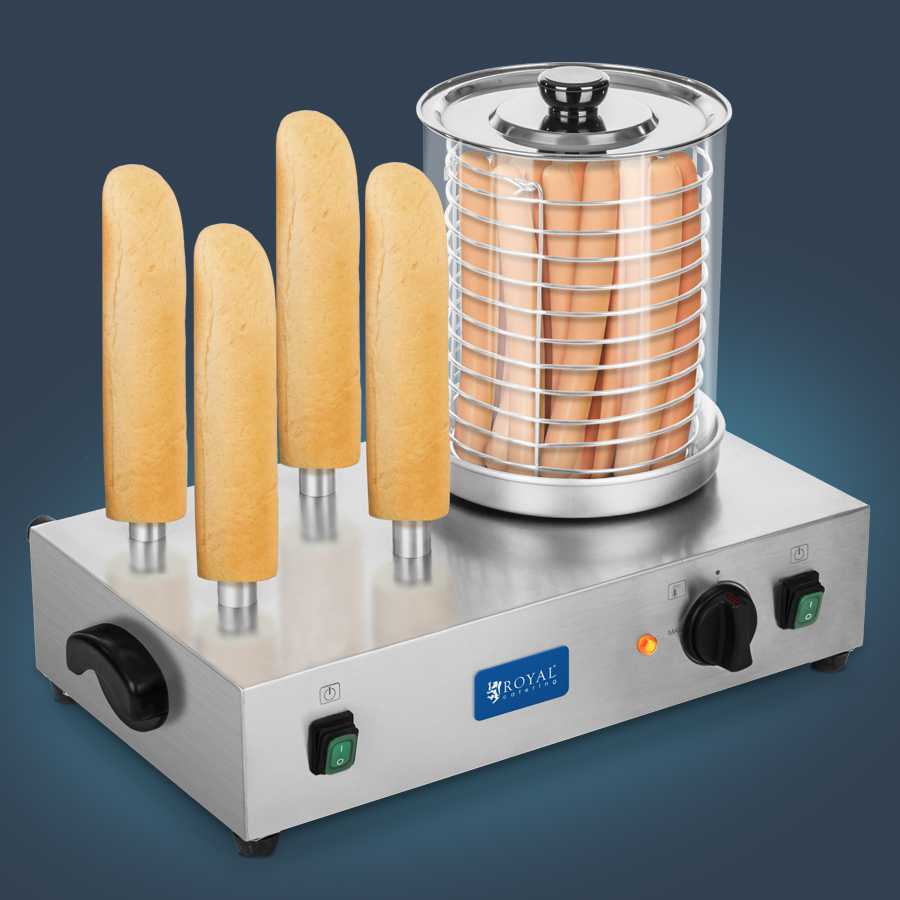 quickly heat 30 sausages and 4 bread rolls
two independent 300 W heating elements
by steam cooking, sausages keep their form and ideal structure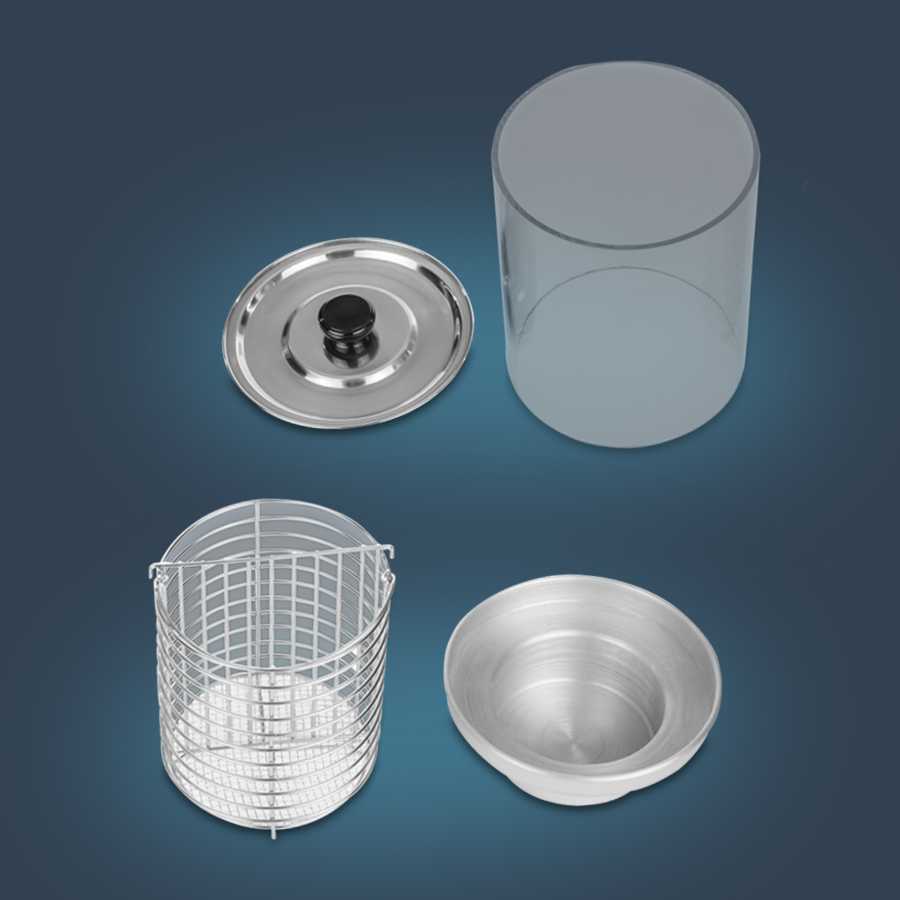 the individual components are dishwasher-safe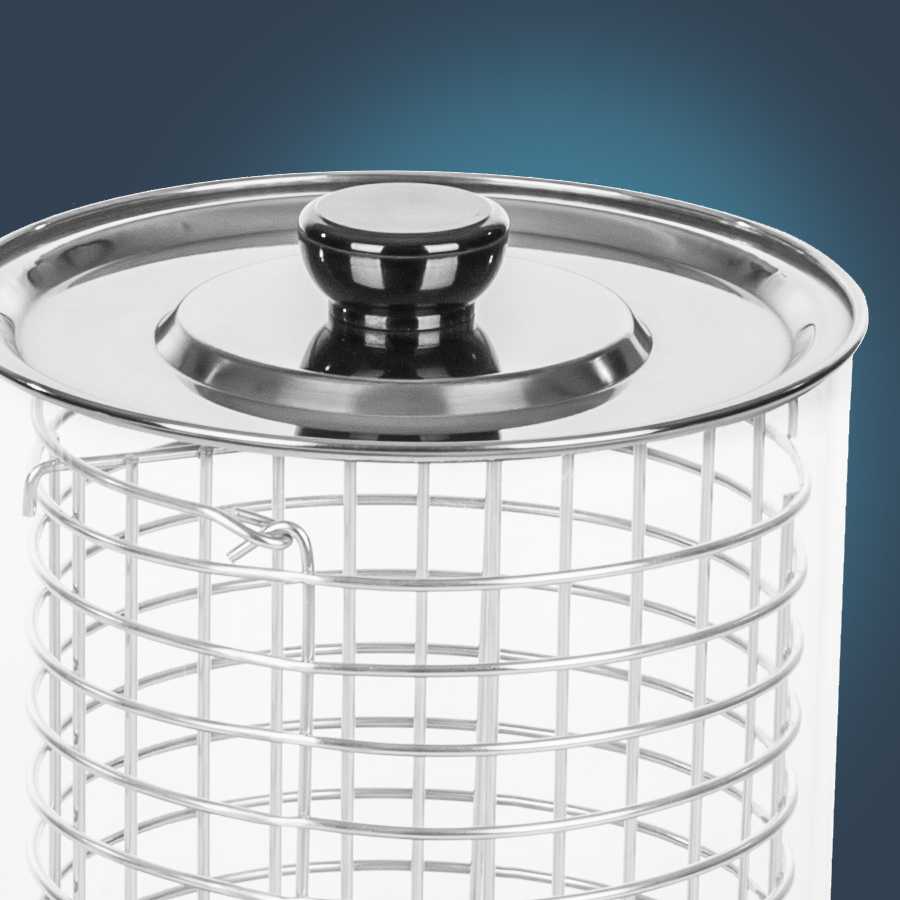 the lid handle protects against steam burns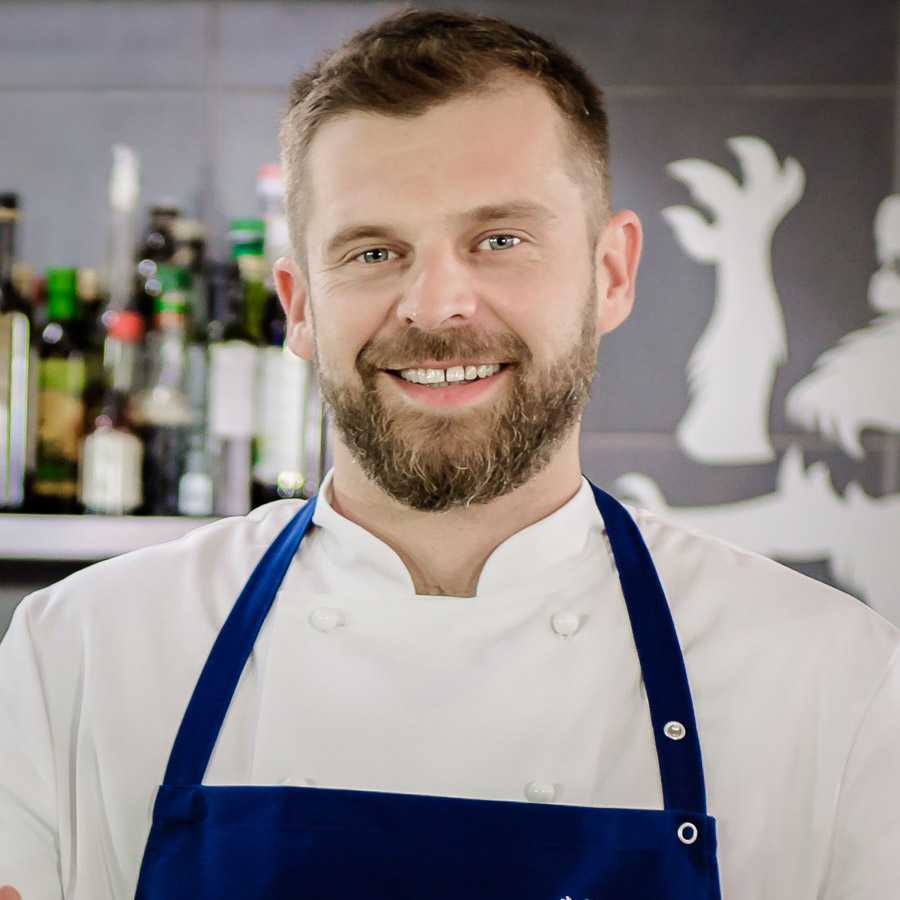 Michał Orłowski
Culinary expert, head chef for renowned restaurants in Sydney and Warsaw. A professional, just like our customers.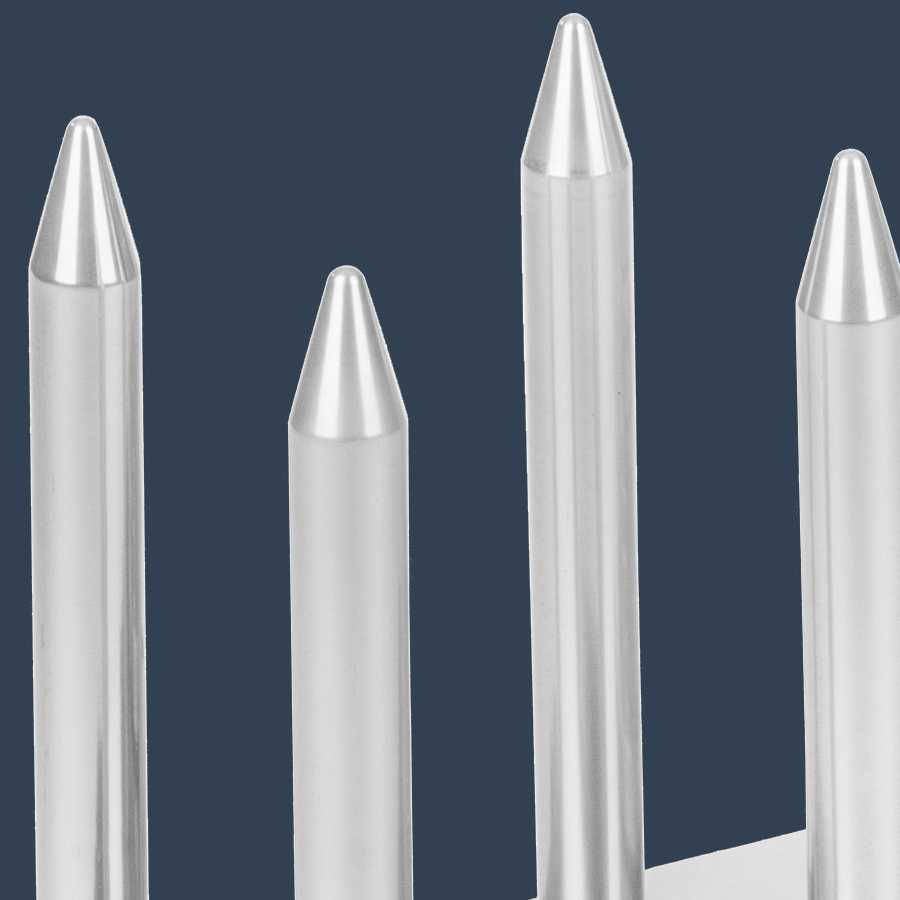 toast rods made of food-safe stainless steel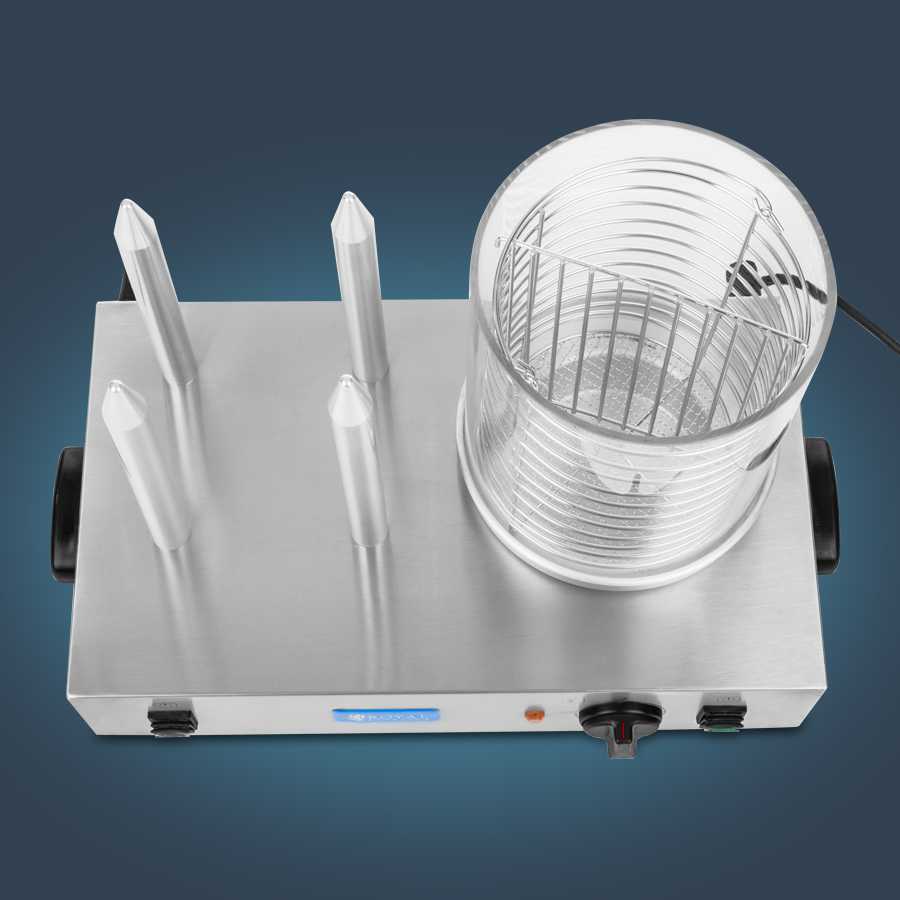 heat-isolated handles for easy operation
the thermostat maintains the temperature up to 95 °C
compact and light for more mobility
PRO TIP
You can add different herbs, junipers, lemongrass or crushed garlic cloves into the water tank. This way, the sausages will obtain an original flavour.
The device is very easy to clean. The components can be removed and washed in the dish-washer. The stainless steel coating is easily cleaned with a piece of cloth and a cleaning agent.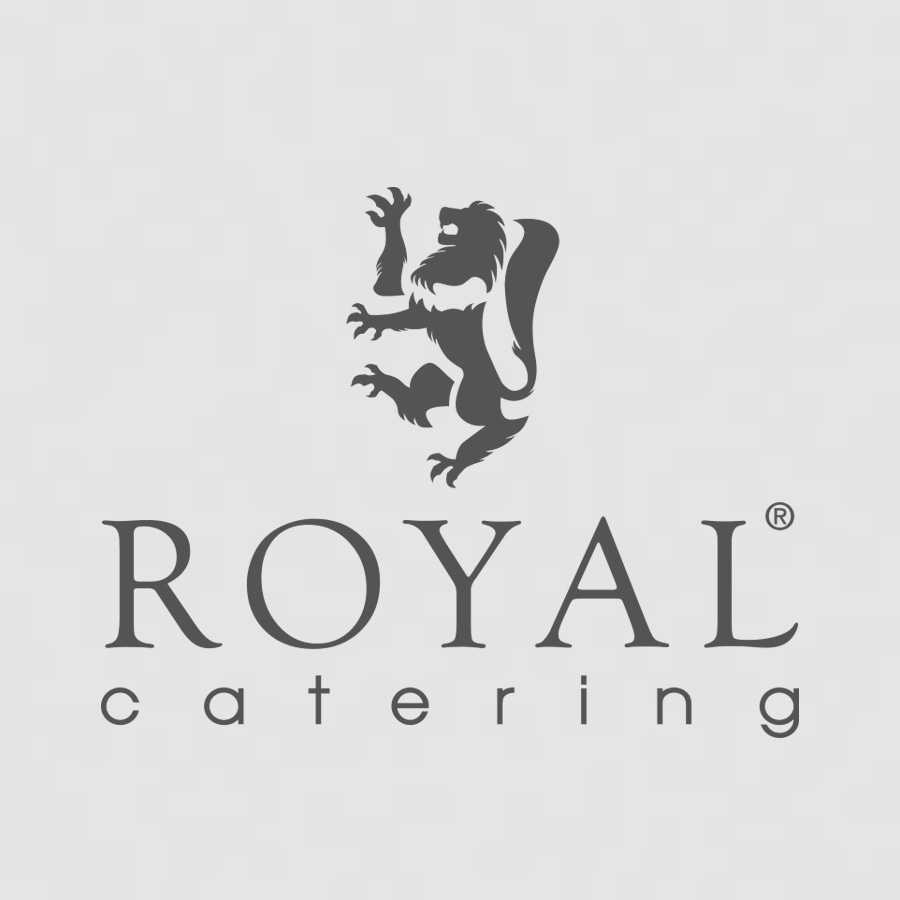 practical basket for quickly removing the hot dog sausages
partition for simultaneously cooking different types of sausages
durable stainless steel and hardened safety glass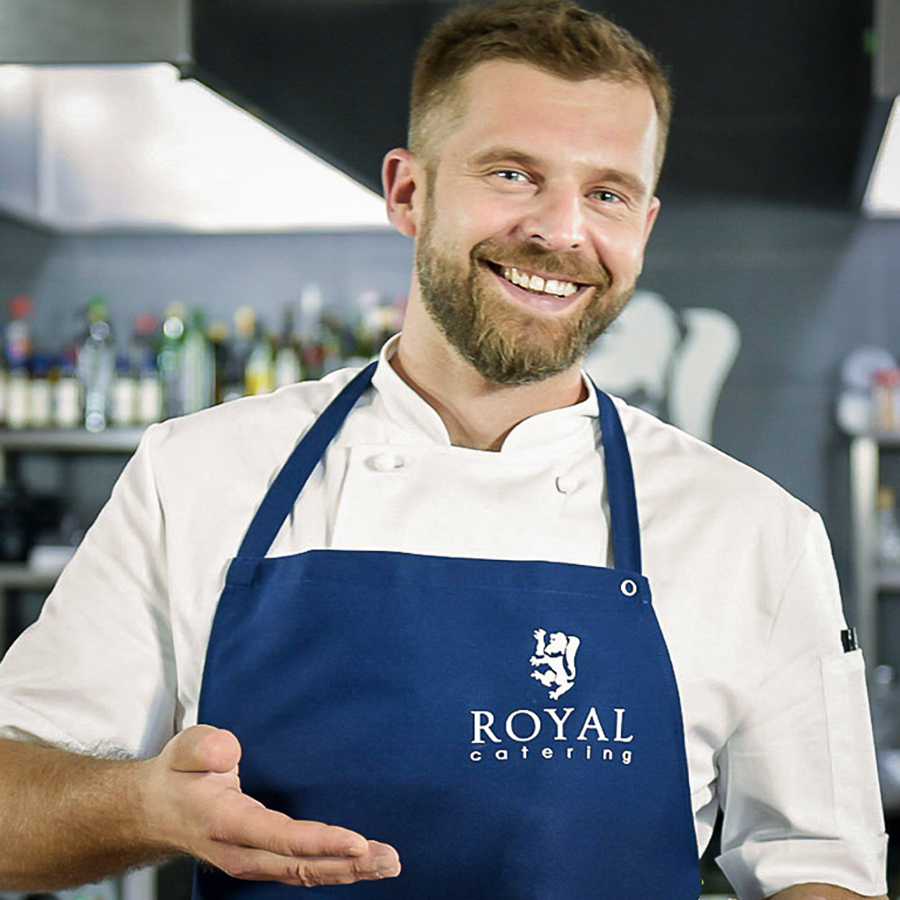 ---
Sort by...
---
Leave a review (5 stars is highest, 1 is lowest)
★
★
★
★
★
Click on the link sent to your e-mail address and confirm your opinion! It will be published after verification.
Reviews from Jacques (16 Jun 2022)
Reviews from Jacques (16 Jun 2022)
Parfait
Produit pro tout inox jusqu'au câble d'alimentation avec gaine en caoutchouc. Boutons avec protection contre l'eau, pieds dessous et arrière pour éviter de coller la machine conte un mur. Boutons et rhéostat de qualité. Montage et emballage sérieux, rien à dire
Chauffe rapidement le pain et les saucisses. En gros, 5 minutes de préchauffe et 5 de cuisson, 10 minutes et c'est prêt à manger.
Bon prix, que demander de plus
expondo experts reply
17 Jun 2022
Merci pour vos mots positifs et encourageants.
Nous sommes impatients de vous aider à passer à l'action à et à réaliser vos objectifs à l'avenir.
Passez une excellente journée !
Reviews from Jaroslav (13 Jun 2022)
Reviews from Jaroslav (13 Jun 2022)
Faktura bez DIČ dané země
Pozor, poslali mi neuznatelnou fakturu s DIČ jiné země a účetní s tím má problém.
expondo experts reply
4 Aug 2022
Děkujeme za Vaši zpětnou vazbu.
Naším cílem je pomáhat a neustále se zlepšovat, ale abychom to dokázali, potřebujeme Vaši podporu, aby se tento problém v budoucnu neopakoval.
Děkujeme Vám za projevenou důvěru – společně to zvládneme.
Reviews from Amazon Customer (6 Aug 2019)
Reviews from Amazon Customer (6 Aug 2019)
Tout parfait
Fête de club
Reviews from Amazon Customer (22 Jul 2017)
Reviews from Amazon Customer (22 Jul 2017)
Bon produit
Parfait pour notre utilisation (4 à 5x/an) dans le cadre des manifestations d'une association.Attention toutefois à huiler les piques pour le pain avant la 1ere utilisation sinon celui-ci collera dessus...
Reviews from Amazon Customer (5 Feb 2016)
Reviews from Amazon Customer (5 Feb 2016)
excellent
Bocal à grande capacitéparfait pour les associationsprévoir un peu de temps pour le réchauffement des saucissesBob appetit
Reviews from Amazon Customer (14 Dec 2015)
Reviews from Amazon Customer (14 Dec 2015)
article conforme
cette machine est conforme à se que j'attendais pour une utilisation professionnelle. Bon rapport prix qualité. J'en suis donc satisfaite.
Still not sure?
Our experts are ready to help!
Mon - Fri 09:00am - 04:00pm