Hot Dog Grill - 7 rollers - Teflon
Manufacturer: Royal Catering | item number: EX10010470 | Model: RCHG-7T
Product highlights
Max. number of hot dogs: 12
Power: 1,400 W
Roller coating: Teflon
2 separately adjustable heating zones
Dimensions: 33 x 58,5 x 40,5 cm
Powerful – heats up quickly, energy-efficient operation
Easy to clean – thanks to the materials used
Simple – reliable temperature control
Constant – permanent heat output due to 2 heating zones
Safe – glass cover for cleanliness and protection
Professional hot dog grill for 12 hot dogs
The RCHG-7T hot dog grill from Royal Catering is designed as a table-top unit and, thanks to its robust construction and high-quality components, is intended specifically for professional use in catering establishments such as snack bars or restaurants. Its energy efficiency, intuitive operation and light weight make it a transportable and economical device that is indispensable in any kitchen.
The electric hot dog grill with 7 Teflon rollers
The hot dog roller's 7 powerful heating rods with a total heat output of 1,400 W enables you to quickly and efficiently prepare up to 12 hot dogs. The 7 Teflon-coated rollers each have an independent heating element and automatically rotate 360°, so every hot dog is evenly heated through. The temperature can be set up to 250 °C and can be monitored using the indicator lights. It also has a built-in overheat protection system. 
The two heating zones of the sausage grill are located in the front and rear rollers. They are controlled by two thermostats, so you can simultaneously grill hot dogs and keep them hot. There is a collection drawer under the rollers that can be used to collect and easily dispose of excess fat.
The hot dog grill from Royal Catering's snack supplies is made of high-quality stainless steel and is therefore very robust and durable. Stainless steel protects against scratches, corrosion damage and mechanical damage. The tempered glass cover protects the prepared food from contamination which can occur especially outdoors. Thanks to the materials used, the hot dog grill is also easy to clean. The cover is easy to mount and can be removed again.
Material
Stainless steel, Tempered glass, Teflon
Diameter of rollers [mm]
25
Length of rollers [mm]
450
Temperature range [°C]
0 - 250
Temperature range - back [°C]
0 - 250
Temperature range - front [°C]
0 - 250
Distance between rollers [mm]
12
Number of heating rollers
7
Dimensions (LxWxH) [cm]
34.5 x 58 x 40.5
Shipping dimensions (LxWxH) [cm]
114 x 78 x 32
Shipping weight [kg]
13.3
Download PDF
Download PDF
Hotdog grill RCHG-7T
Instruction manual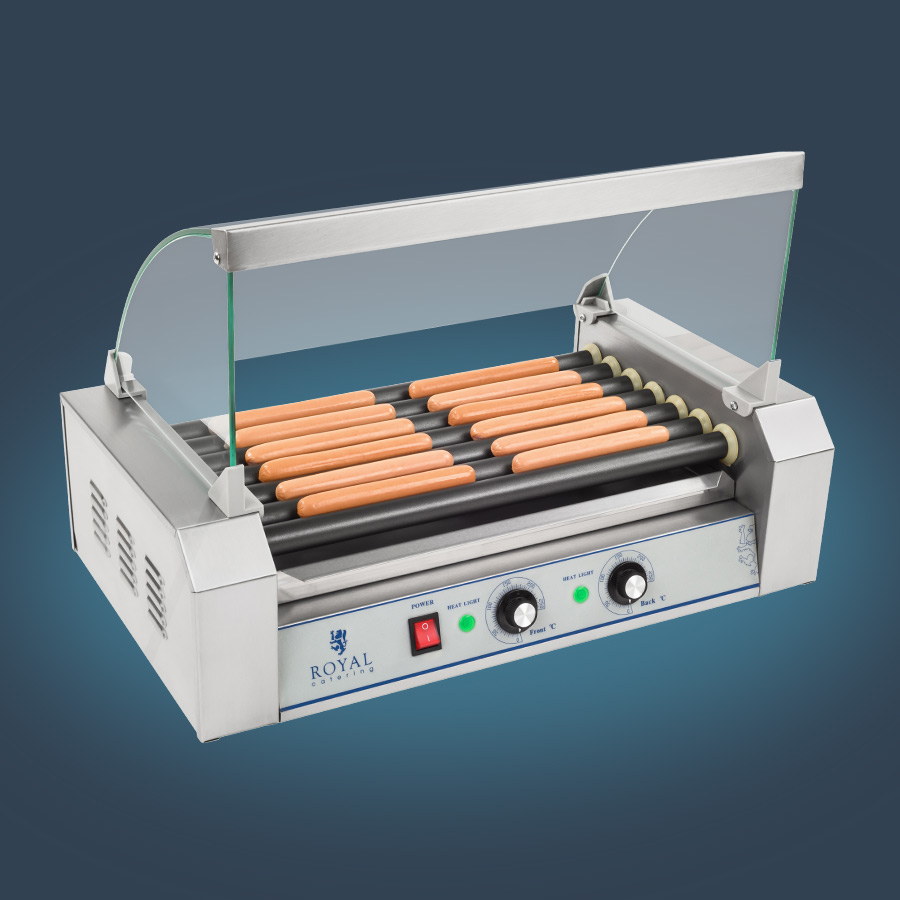 High output of 1,400 W for quickly heating hot dogs
Heat up to 12 hot dogs at once
Ideal for small restaurants, food trucks, petrol stations, etc.
Separate temperature controls for each heating zone up to 250 °C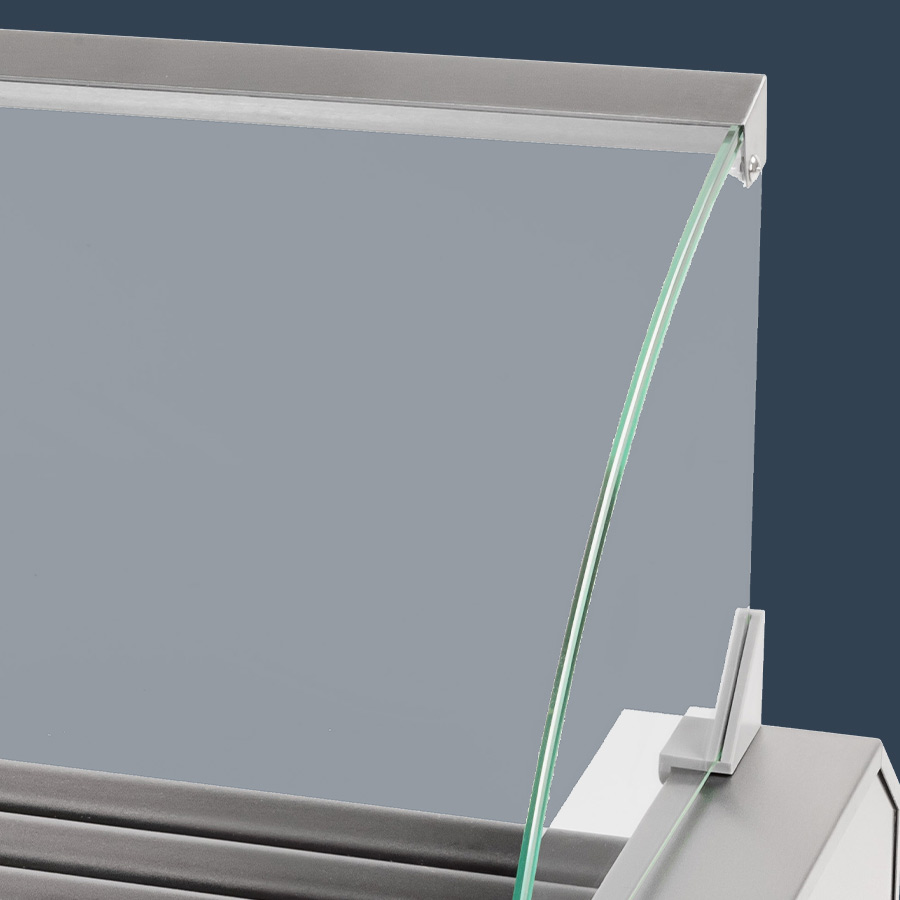 Glass protection against dust and dirt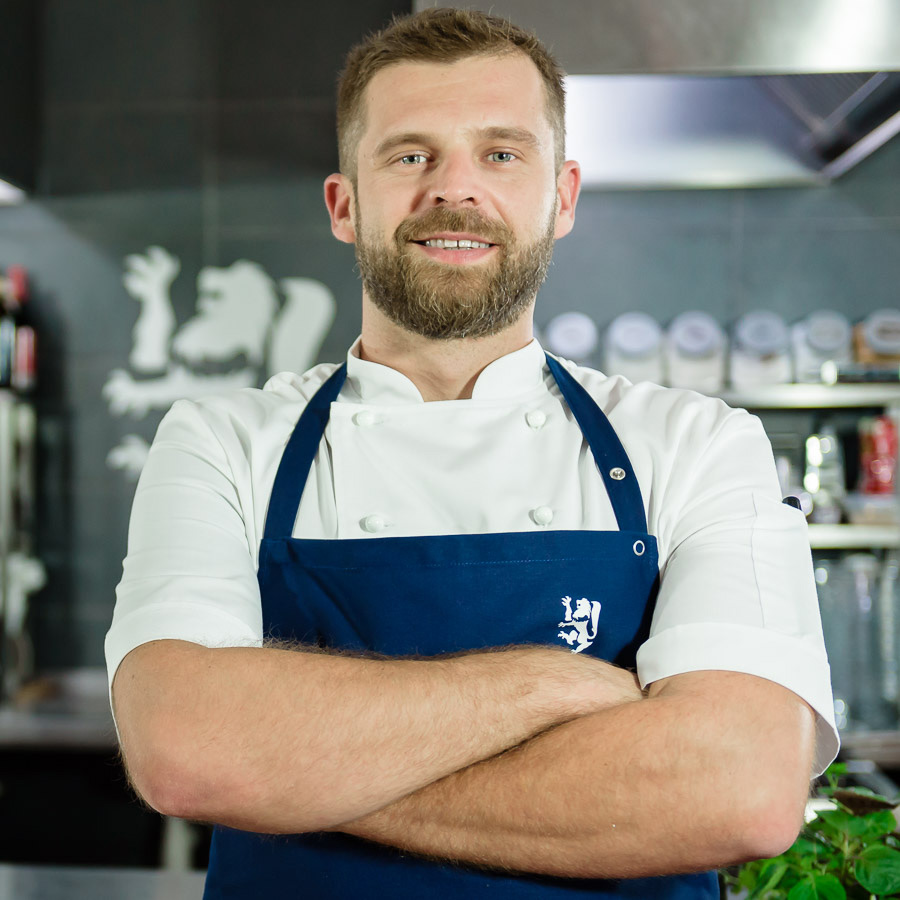 Tested by Michał Orłowski, head chef of prestigious restaurants in Sydney and Warsaw. An experienced and professional restaurateur, just like our customers.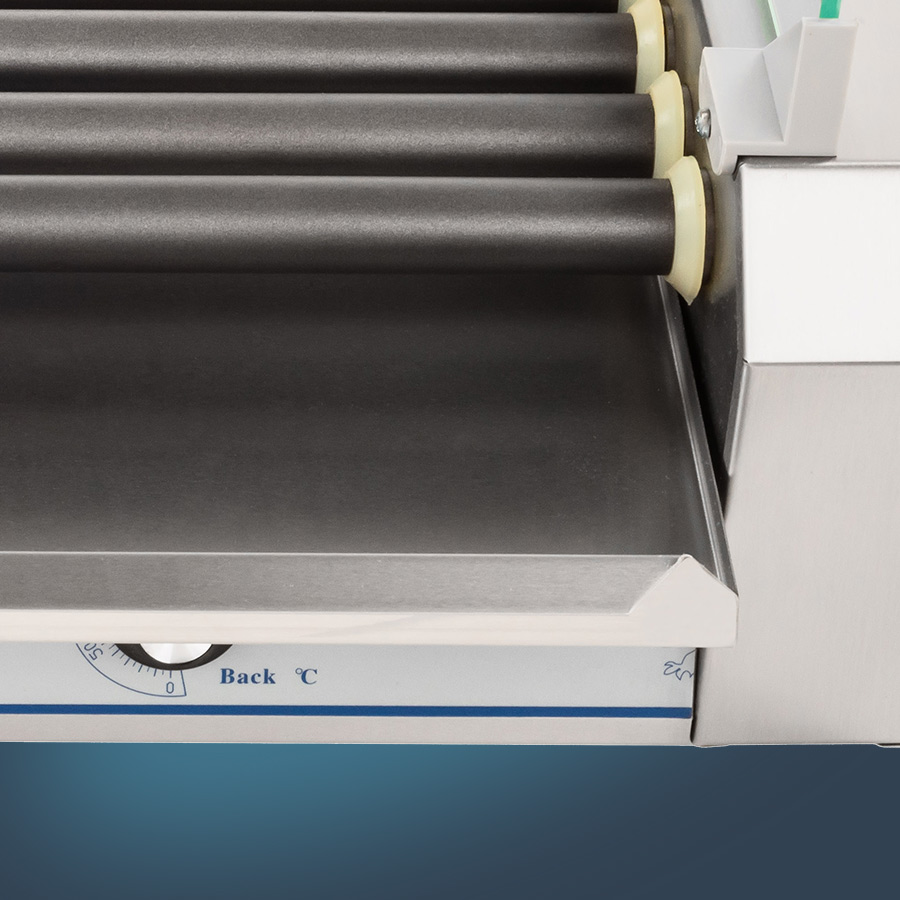 Removable grease drawer for hygienic operation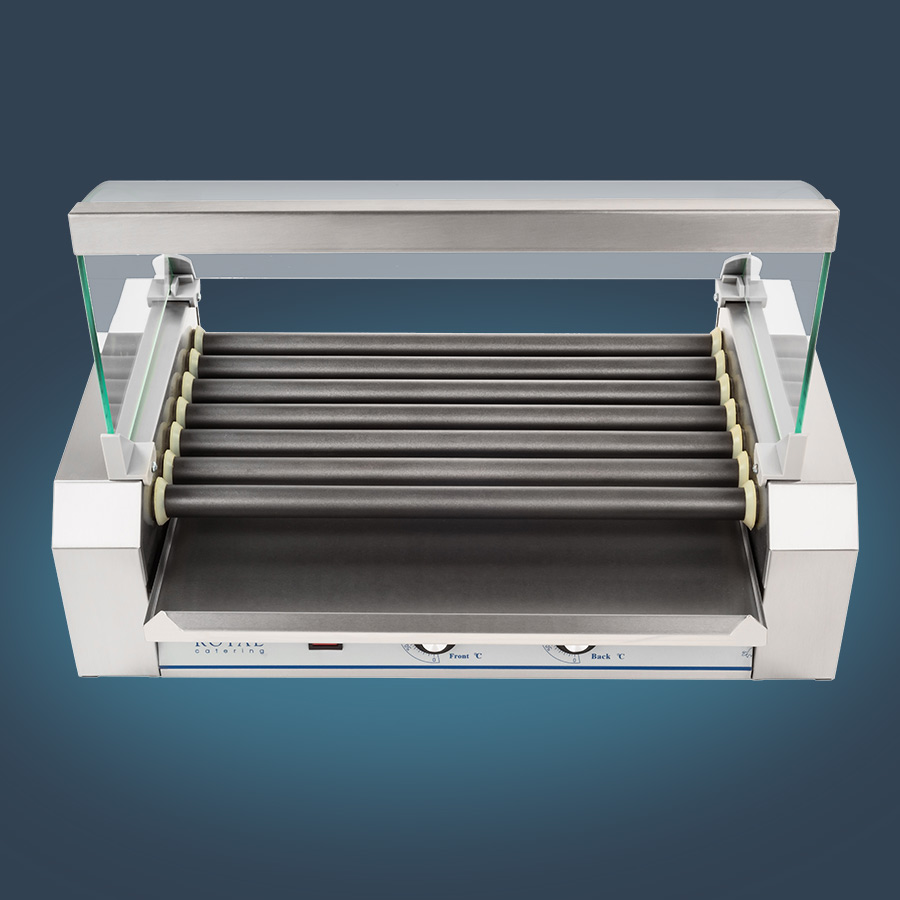 Durable, easy-to-clean stainless steel housing
4 rubber feet stabilise the device
Compact, easy to transport device
PRO TIP
I always set two different temperatures: I set the rear area to 100 °C to quickly heat up the hot dogs. I keep the front at 70 °C to keep the already-cooked hot dogs warm.
This device is ideal for hot dogs, but you can also use it for Polish sausages and any other, thicker sausages, such as bratwurst.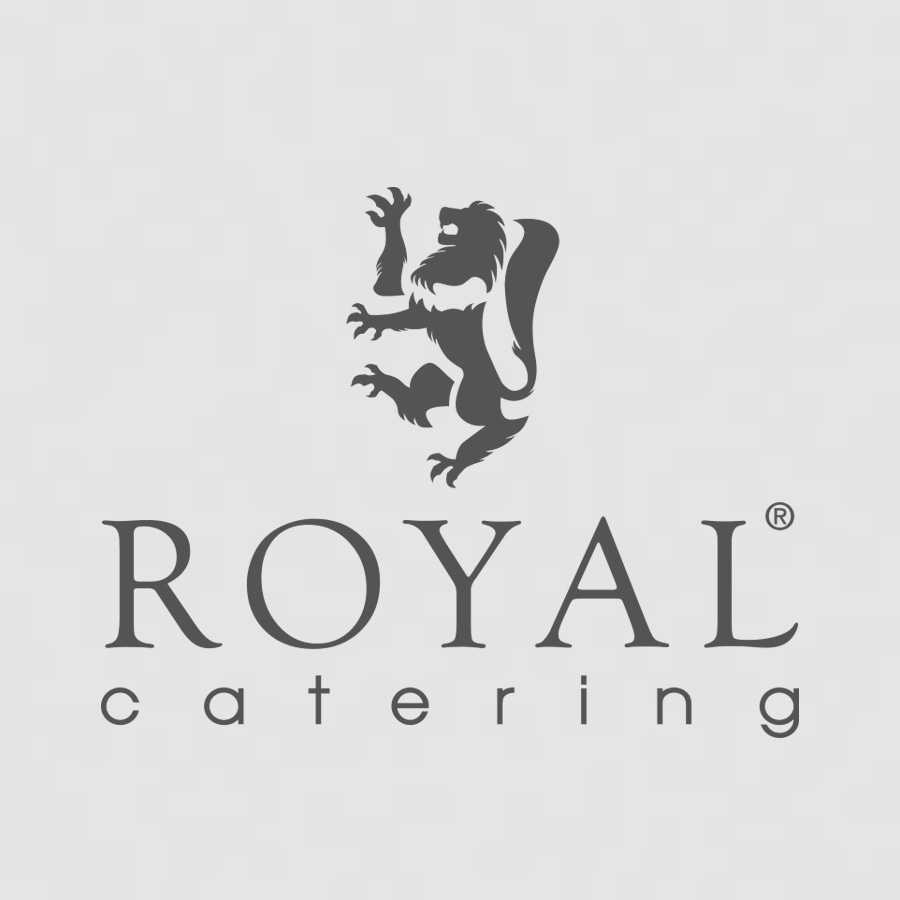 Teflon coating prevents hot dogs from sticking
Rotating rollers ensure even roasting
Can simultaneously heat up sausages and keep them warm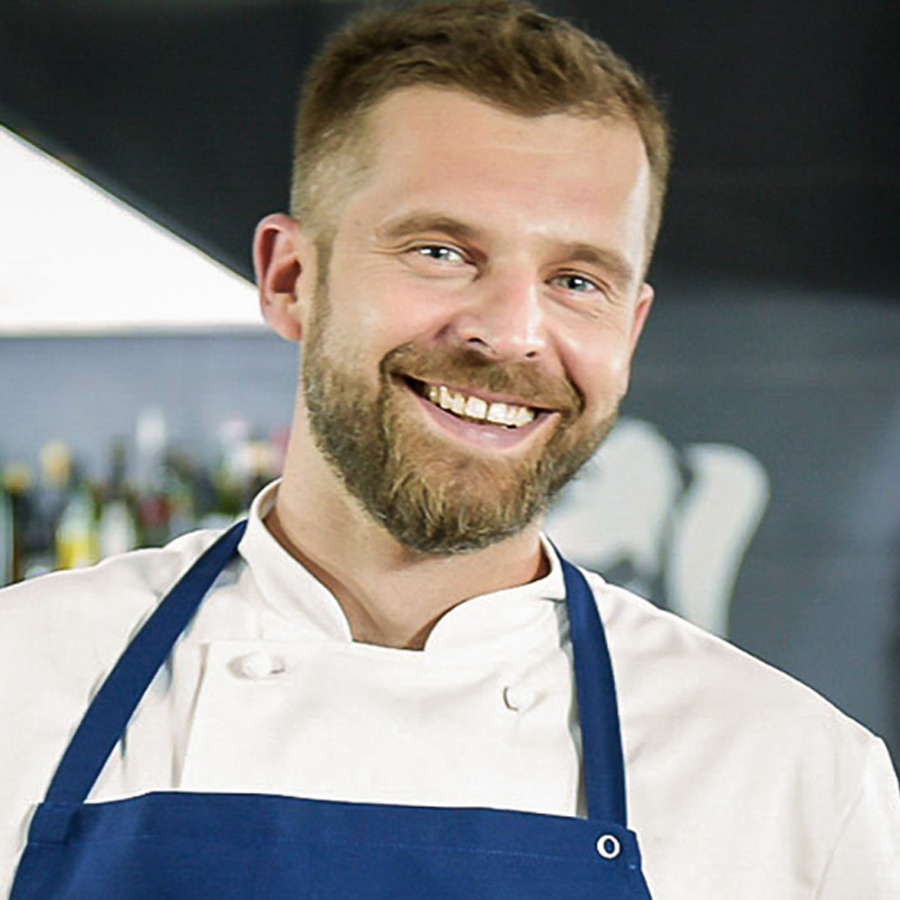 How many hot dogs fit on the grill at once?
The hot dog grill RCHG-7T from Royal Catering can hold a total of 12 hot dogs.
How many heating zones does the grill have?
The hot dog grill RCHG-7T from Royal Catering has two heating zones. They are located in the front and rear rollers.
★
★
★
★
★
Write the first review for this product
---
---
Leave a review (5 stars is highest, 1 is lowest)
★
★
★
★
★
Click on the link sent to your e-mail address and confirm your opinion! It will be published after verification.
Still not sure?
Our experts are ready to help!
Mon - Fri 09:00am - 04:00pm