Factory seconds Slush Maker Machine - 2 x 12 Litres - LED
Manufacturer: Royal Catering | item number: EX20011021 | Model: RCSL 2/12
Factory seconds
Our factory seconds are generally refurbished customer returns or former display items. The products may have cosmetic defects but are technically flawless. As usual, we provide the normal right of return and warranty.
Product Highlights
Capacity: 2 x 12 litres
Power: 500 W engine
Temperature range: -2 to -3 °C
LED lights
BPA-free
Tasty and cool - slush ice cream, fruit drinks, cocktails
Highlights
Large capacity of 2 x 12 litres
BPA free Polycarbonate safe for health tank
Energy Saving - economically efficient and cost-effective
8-12 hours operation due to the heavy-duty construction
Discount: 20%
Factory seconds Slush Maker Machine - 2 x 12 Litres - LED
The slush maker machine RCSL 2/12 from Royal Catering has been specially designed for your professional catering needs and complements your equipment at picnics and festivals, as well as in cafeterias and bars or even at swimming pools. The modern design of this kitchen appliance optimally shows off drinks. It is easy to use, and the durable and resistant materials mean that it is the perfect device to use in a busy household.
Condition
Factory seconds
Voltage / Frequency
230 V / 50 Hz
Temperature range
-2 to -3°C
Material, container
BPA-free polycarbonate
Cooling agent
R404a / 420 g
Dimensions (LxWxH)
49,5 x 40 x 81,4 cm
Shipping dimensions (LxWxH)
55,5 x 46,5 x 88 cm
Slush maker machine RCSL 2/12
Mounting equipment
Instruction manual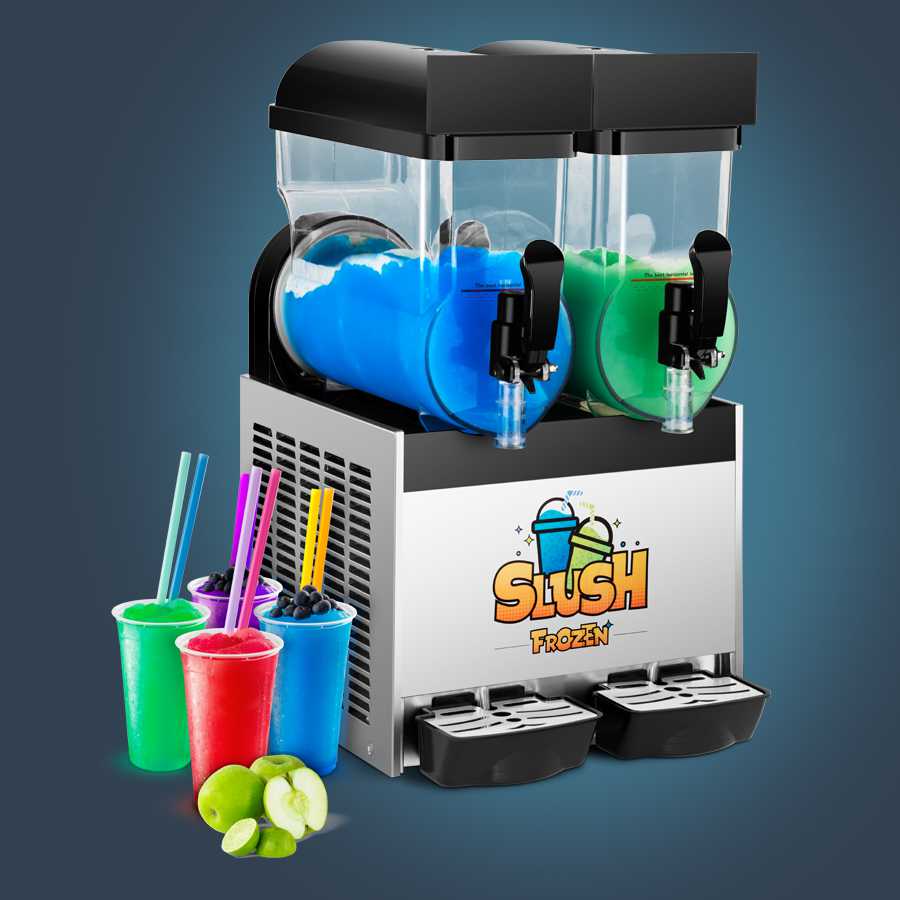 Very large capacity of 24 L
Freeze, cool and serve drinks
Ideal for slushies, juices, shakes and cocktails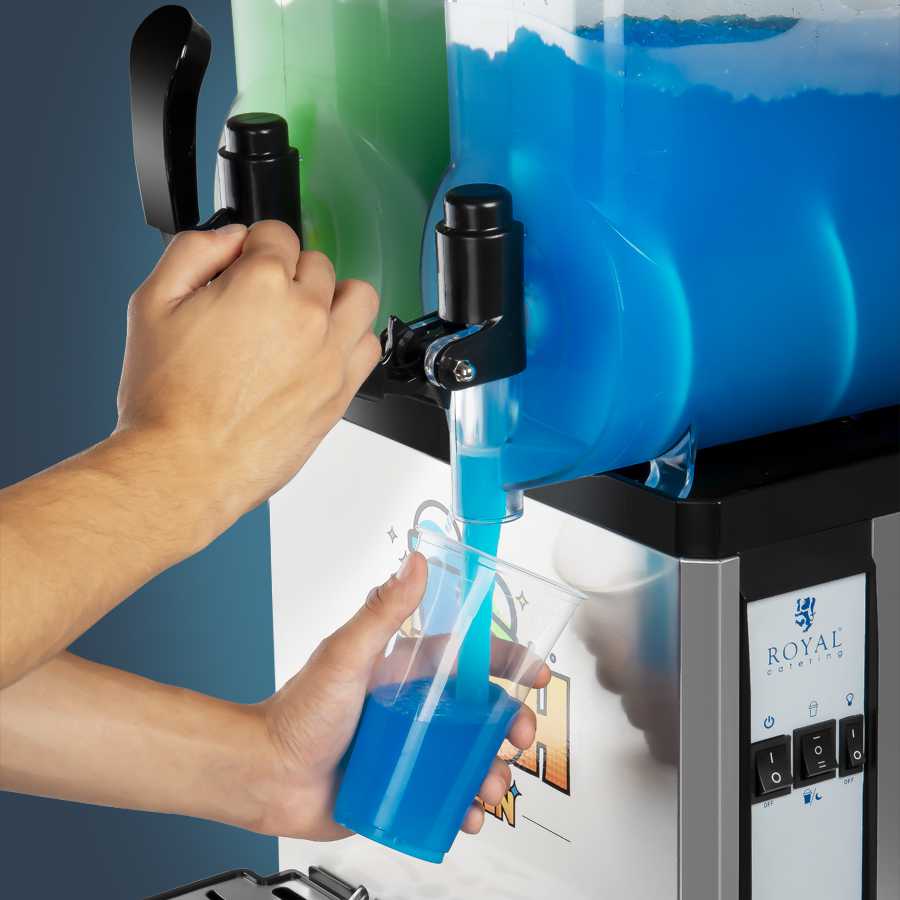 Ergonomic taps for easy serving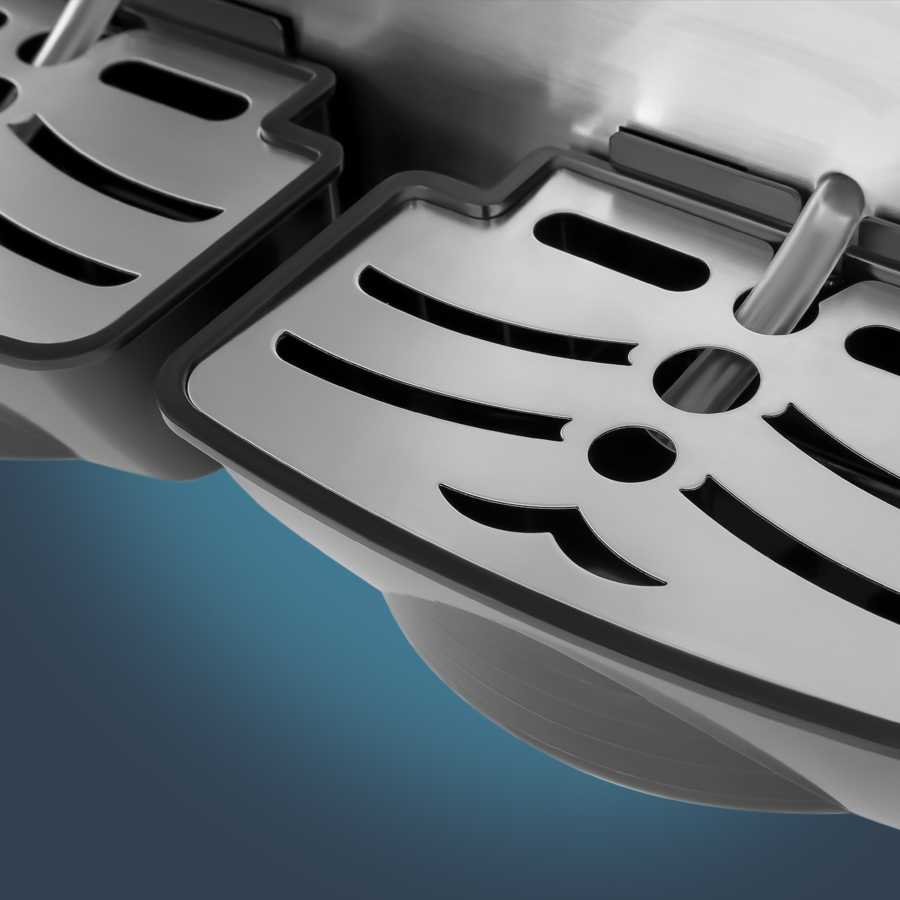 Drip tray for easy cleaning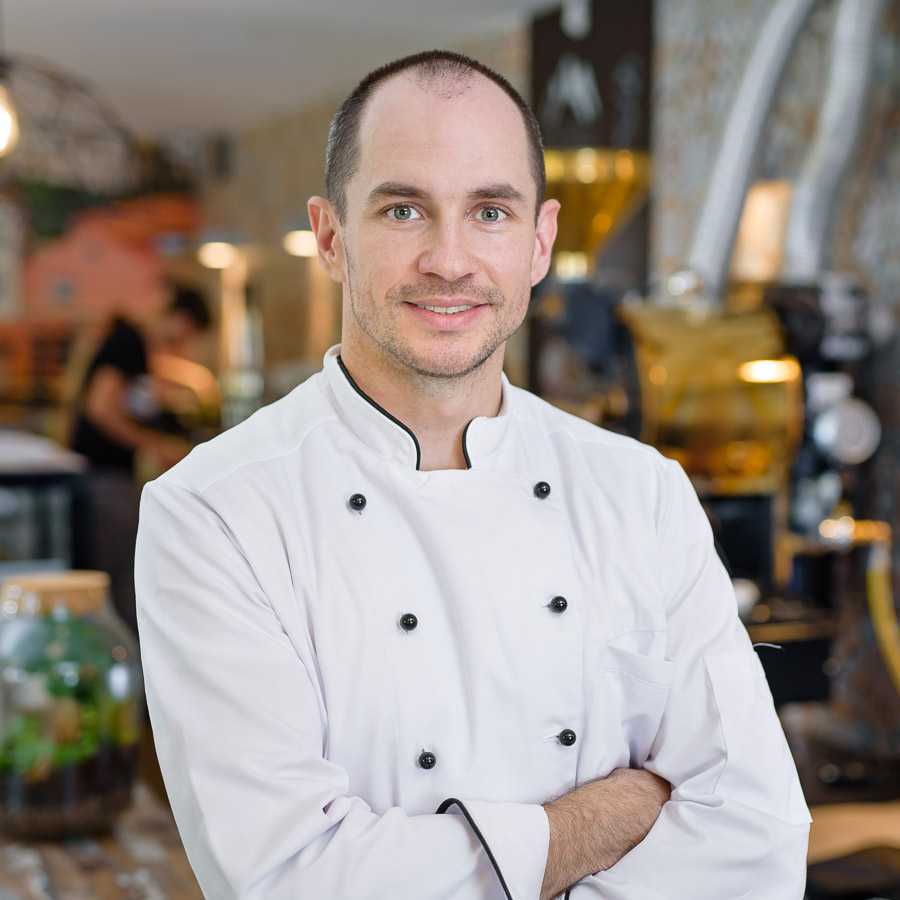 Tested by Artur Siwiec, head pastry chef of prestigious hotels and restaurants in Berlin and Warsaw. A professional with 20 years of career experience.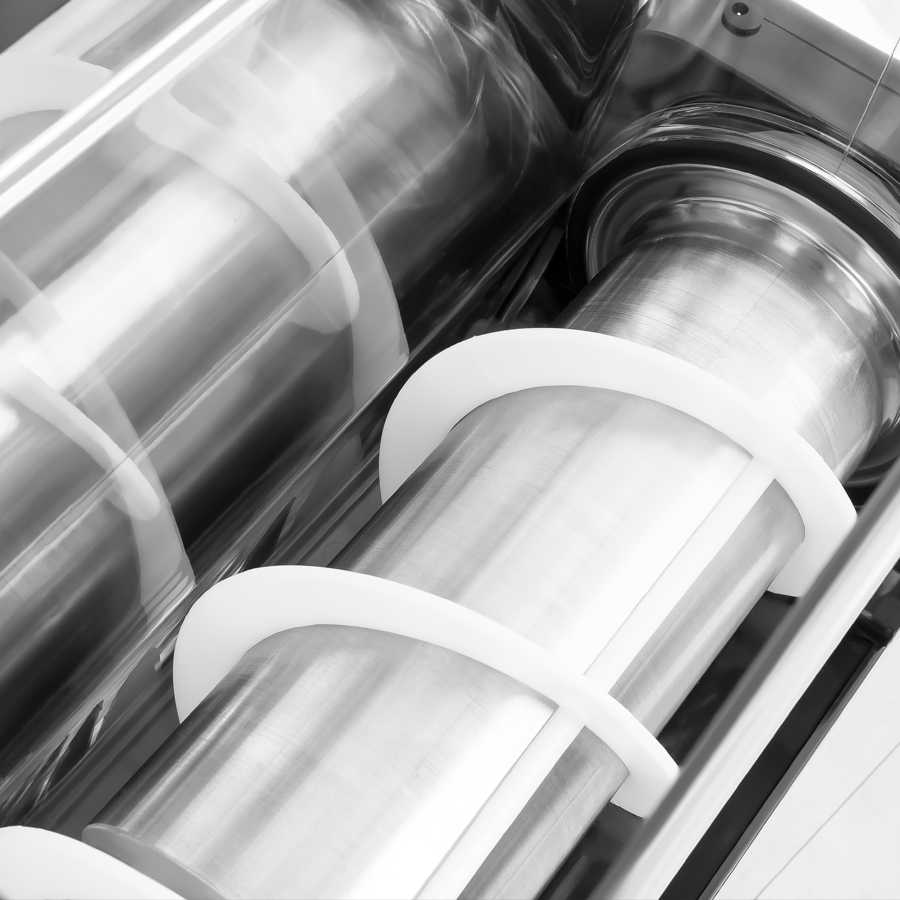 Mixer maintains slush consistency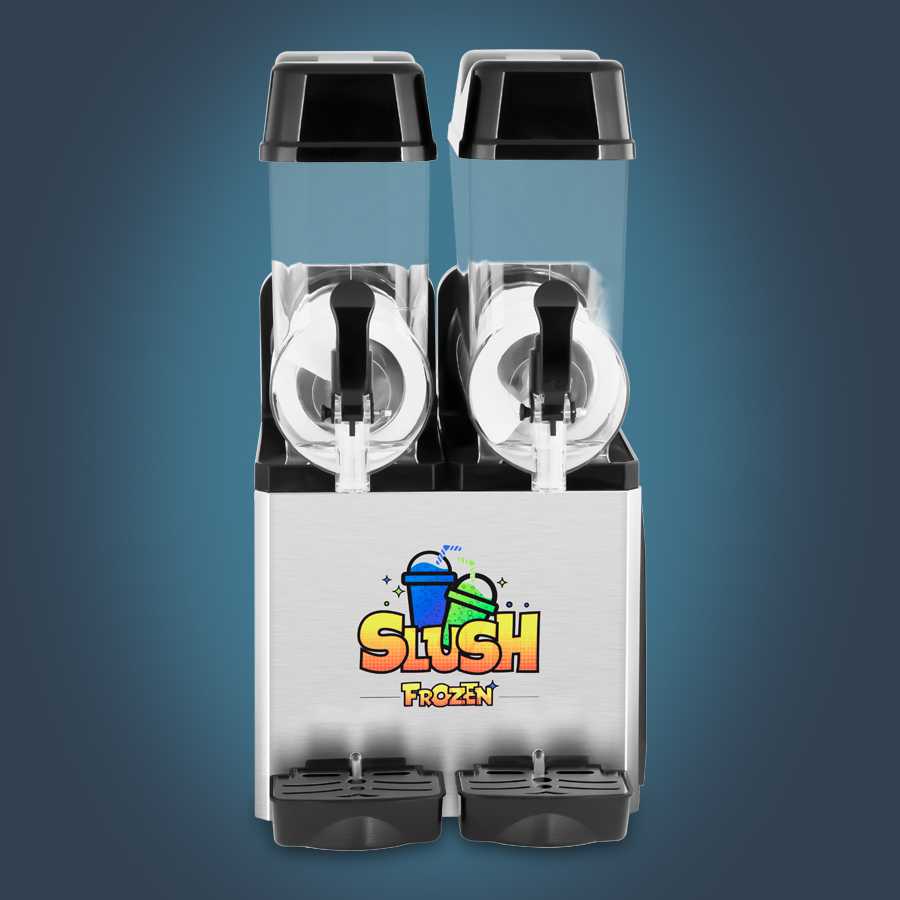 Efficient work cycle of 8-12 hours
2 tanks for different flavours of drinks
Made of durable polycarbonate
PRO TIP
Fruit slushed ice is a good basis for drinks -- just add some rum or vodka.
Many recipes call for adding sugar and water to the slushed ice, which is actually unnecessary. Just use fruit juice and perhaps ginger, for example.
Review by Michał Orłowski, expondo expert (25.03.2019)
Not just for kids!
Frozen margaritas or daiquiris are every bartender's worst nightmare when they have to be made from scratch every time. Thanks to the slush machine, now you can keep these popular frozen drinks prepared and serve them up in the blink of an eye. You can freely adjust the temperature and consistency to your specifications. That's why I recommend the slush machine not only for ice cream parlours, but also for high-end bars.
How long can the machine operate?
The machine has been designed for a long operation. It has a duty cycle of 8 to 12 hours.
Is the device easy to use?
The devices from other competitors are often difficult to operate. However, operating the slush maker machine from Royal Catering is extremely easy – you only need to use two buttons! All the other processes take place automatically .
★
★
★
★
★
Write the first review for this product
---
---
Evaluations will be activated after verification.
This product
Capacity: 2 x 12 litres

Power: 500 W engine

Temperature range: -2 to -3 °C

LED lights

BPA-free
Ready to ship today, Delivery time appr. 9-10 workdays
Factory seconds Slush Maker Machine - 2 x 12 Litres - LED
Instead of: 1,439.00€
1,151.20€
Ready to ship today, Delivery time appr. 9-10 workdays
Capacity: 2 x 12 litres

Power: 500 W engine

Temperature range: -2 to -3 °C

LED lights

BPA-free
Up to 13,000 rpm

2 speed levels

Capacity: 700 ml

Power: 180 W

High-quality stainless steel
Ready to ship today,
Delivery time appr. 4-6 workdays
Factory seconds Milk shaker - 700 ml - 13,000 rpm
Instead of: 149.00€
119.20€
Ready to ship today,
Delivery time appr. 4-6 workdays
Up to 13,000 rpm

2 speed levels

Capacity: 700 ml

Power: 180 W

High-quality stainless steel