Factory seconds Contact Grill - Plain - 2.200 Watt
Manufacturer: Royal Catering | item number: EX20010336 | Model: RCKG-2200-F
Instead of: 259.00€
You save 40.00€
219.00€

Instead of: 259.00€
Prices incl. VAT
Factory seconds
Our factory seconds are generally refurbished customer returns or former display items. The products may have cosmetic defects but are technically flawless. As usual, we provide the normal right of return and warranty.
Product highlights
Output: 2,200 W
Voltage: 230 V
Operating temperature: 30 - 300 °C
Coating: Enamel
Housing: Stainless steel
Powerful—thanks to 2,200 W and a max. temperature of 300 °C
Safety—thanks to built-in overheat protection
Flexible—stepless temperature regulation
Convenient—incl. removable drip tray
Easy to clean—smooth enamelled grill plates
Thermostat and overheat protection
Stainless steel drip tray
Surfaces are easy to clean and maintain
Clear status lights for maximum control
Rubber feet provide stability
Contact Grill - smooth - 2,200 W
Grilled foods are always a hit and with the contact grill, your grilled food will be prepared in no time. Pamper your guests with a juicy piece of meat, crunchy vegetables or a crispy sandwich. The contact grill is not only versatile, but it can also be used flexibly, whether in your hotel bistro, in the canteen, for a buffet or at the weekly market.
Tasty grilled foods guaranteed—with the contact grill from Royal Catering
The panini grill's grill plates are made of cast iron and have smooth, enamelled surfaces which quickly reach the desired temperature thanks to a very powerful 2,200 W heating element. The grill surfaces distribute the heat to the food quickly and evenly from above and below. The enamel coating prevents food from sticking to the plates.
You can set the sandwich grill's temperature between 30 and 300 °C using a control knob. Once the desired temperature is reached, the thermostat reliably maintains it so the energy-efficient grill surfaces precisely transmit the temperature you need for your food.
The status lights ensure that you always have maximum control over the grill. The orange light indicates that the grill has reached the desired temperature, while a green light indicates whether the plates are switched on or off. The overheat protection guarantees safe operation of the device.
The stainless steel drip tray catches excess oil or grease during grilling and can be removed for cleaning as necessary. The stainless steel housing and the enamelled grill plates are easy to clean and to maintain. The contact grill's compact design makes it easy to transport and set up at any event or venue.
The lower grill plate offers an area of 34,5 x 23 cm which is ample space to grill even large quantities of snacks. The two upper plates can be conveniently and securely open with a convenient handle and easily closed again. The anti-slip feet allow safe operation upon almost all work surfaces.
The drip tray, made from stainless steel absorbs excess oil and grease and can be removed when needed to be cleaned. Both the housing made of stainless steel and enameled grill plates are very easy to clean and also easy to maintain. Thanks to the compact design, the double contact grill can be conveniently transported to any event or location.
Condition
Factory seconds
Housing material
Stainless steel
Grill plate material
Enamelled cast iron
Working Temperature
30 - 300 °C
Length power cable
130 cm
Surface of lower grill plate
34,5 x 23 cm
Surface of upper grill plate
33,8 x 22 cm
External dimensions with closed plates
39 x 43,5 x 20 cm
External dimensions with open panels
39 x 43,5 x 51,5 cm
Dimensions (LxWxH)
39 x 43,5 x 20 cm
Shipping dimensions (LxWxH)
52 x 51 x 31,5 cm
Download PDF
Download PDF
Contact grill RCKG-2200-F
User manual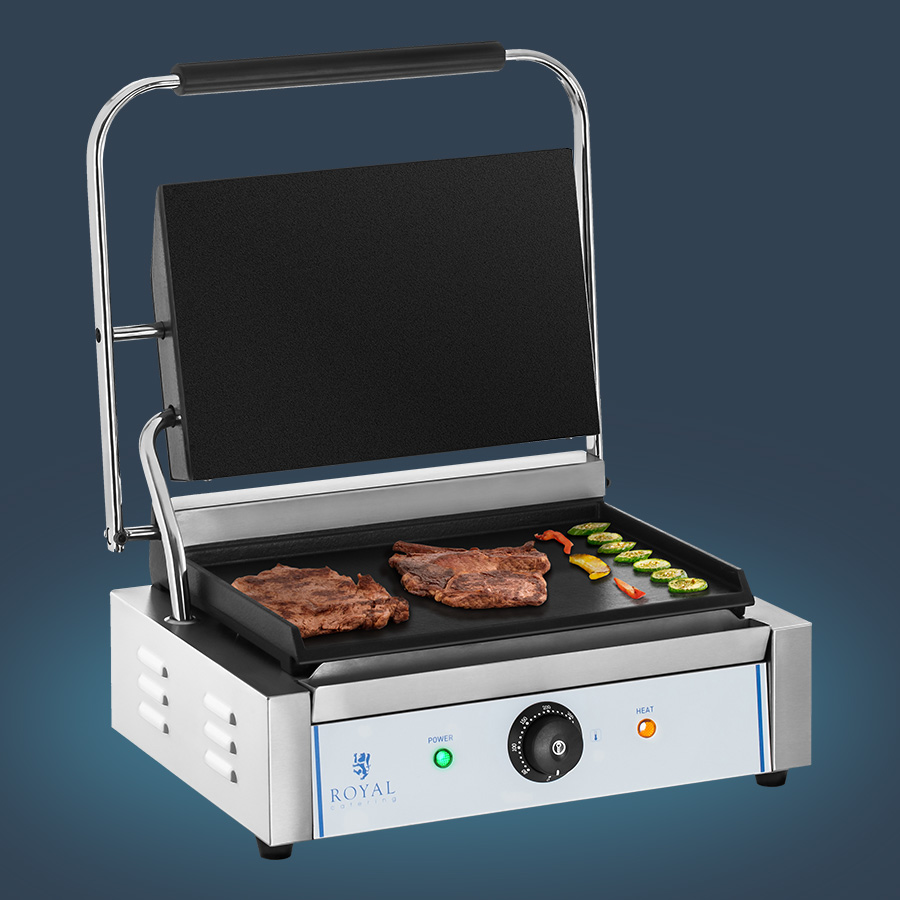 High output of 2,200 W
Select the optimum temperature in a range from 30 - 300 °C
Ideal for meat, fish, vegetables and pastries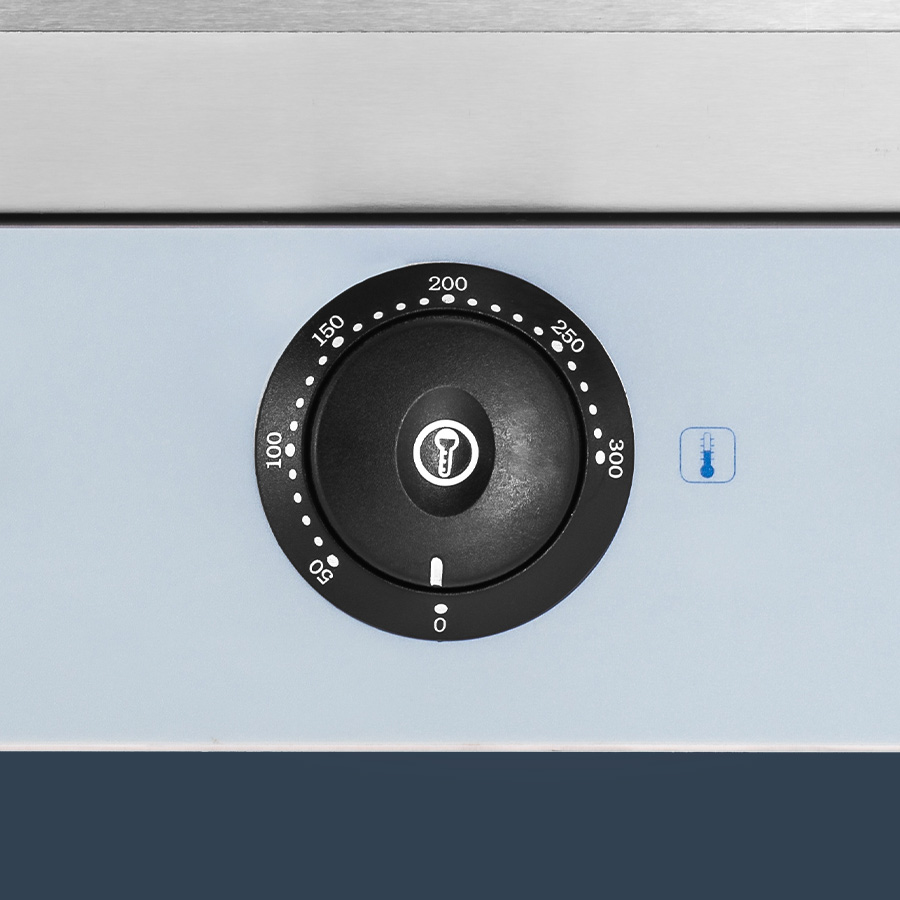 Intuitive operation via control knob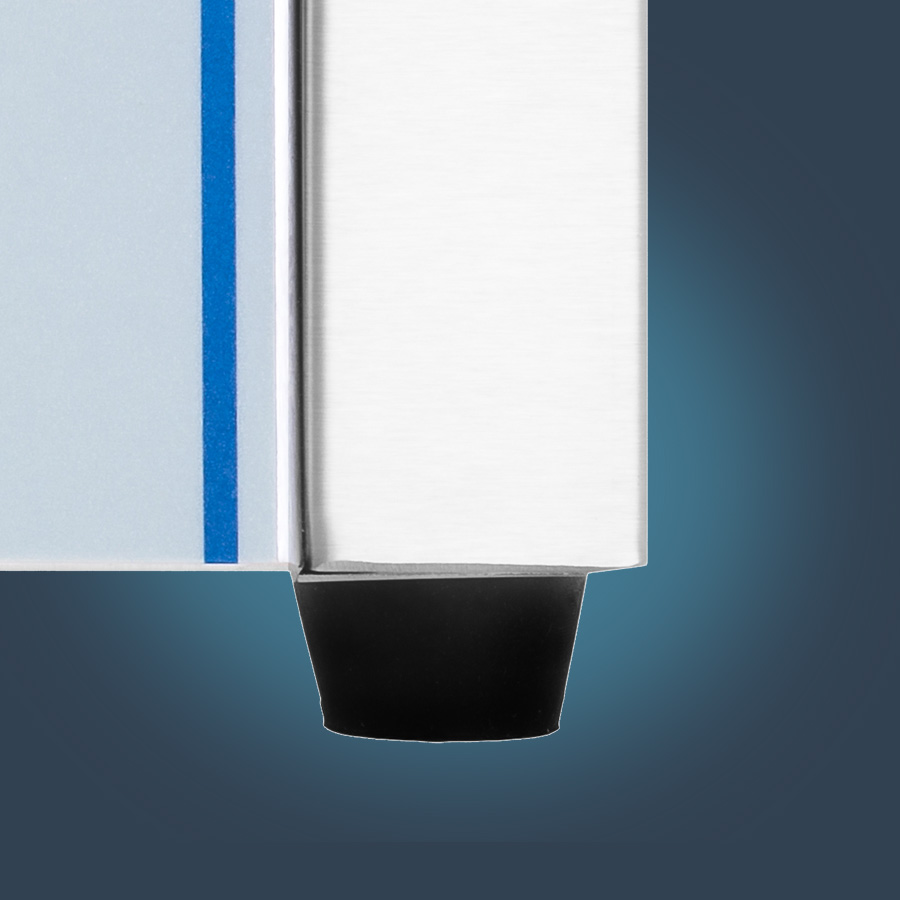 4 rubber feet for stability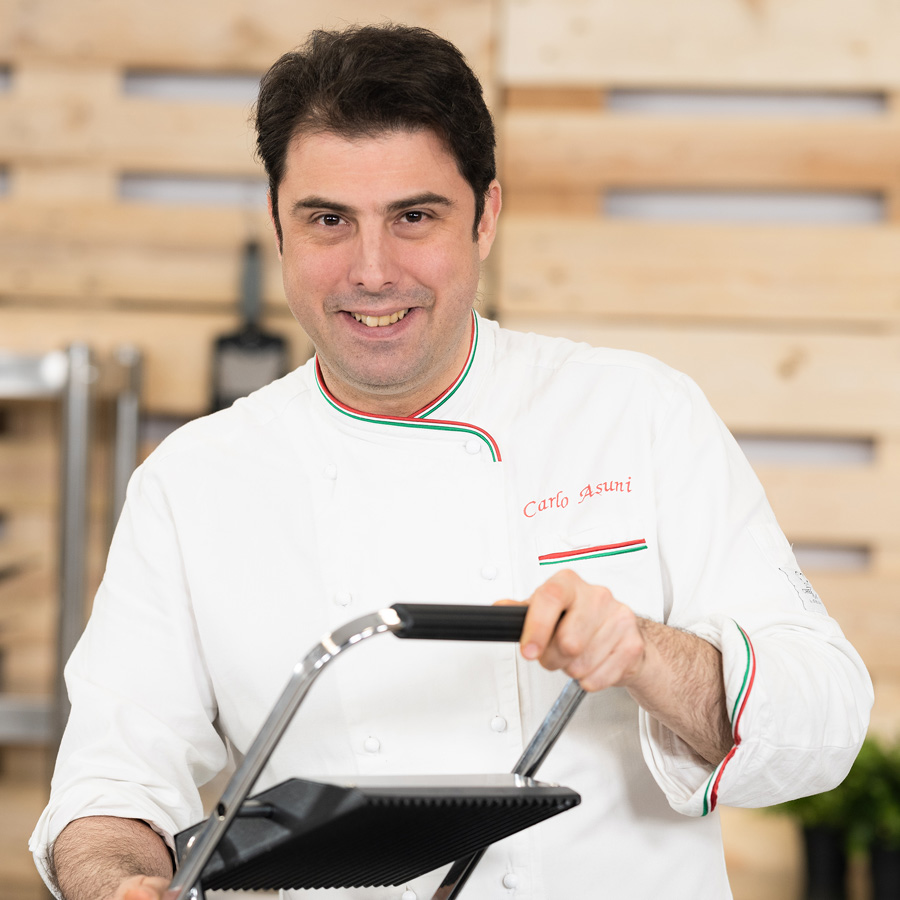 Tested by Carlo Asuni, head chef of renowned restaurants in Sardinia and London. Ambassador for local products "Made in Italy".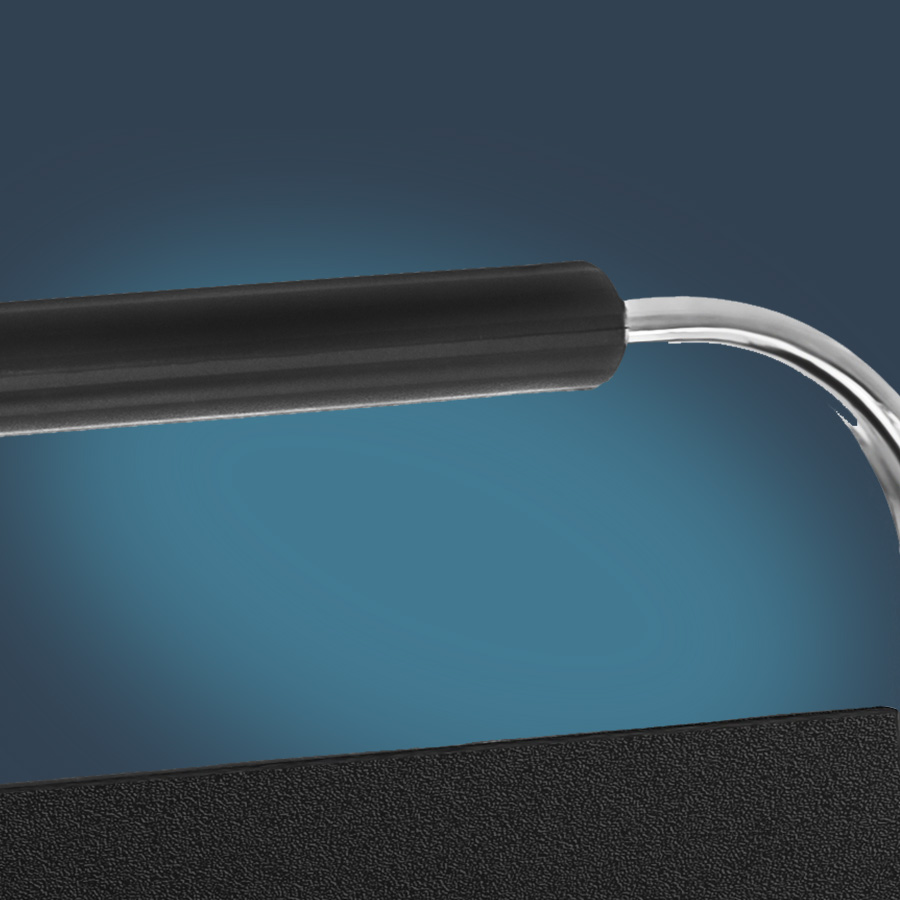 Heat-resistant handle protects user from burns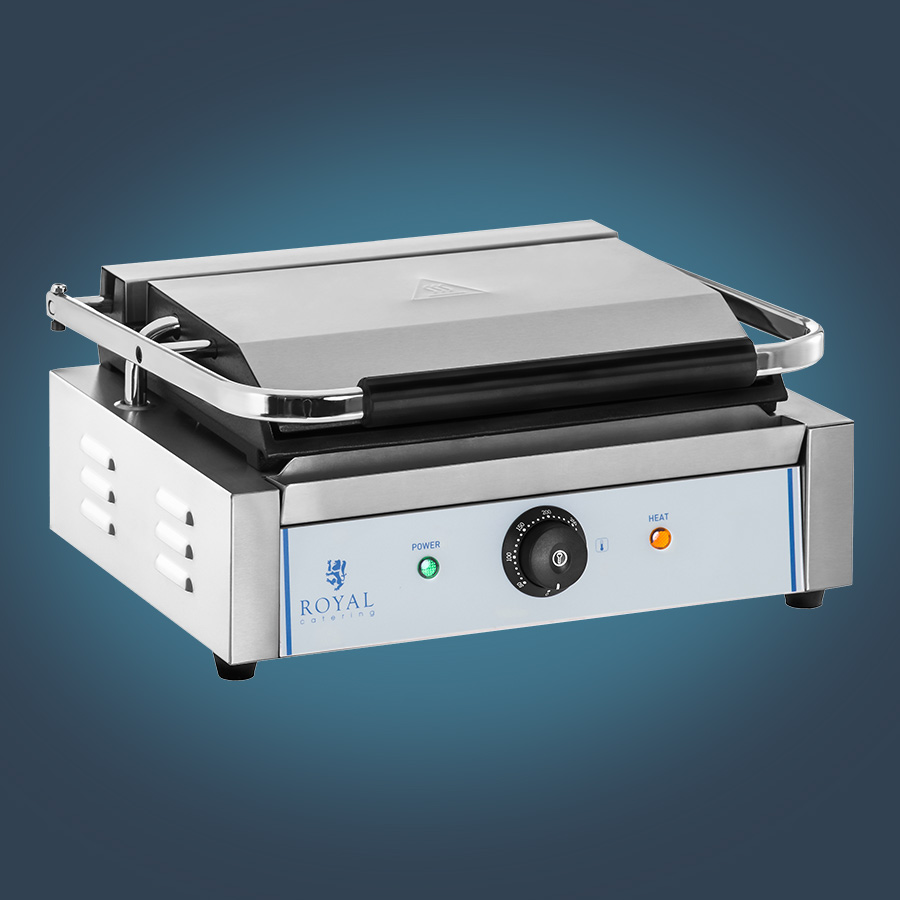 34.5 x 22 cm griddle surface for efficiency
Removable grease drawer for easy cleaning
Overheat protection system for safe use
PRO TIP
The griddle is ready for further use in a few minutes thanks to the ease of cleaning.
The grill heats up very quickly, saving time and money.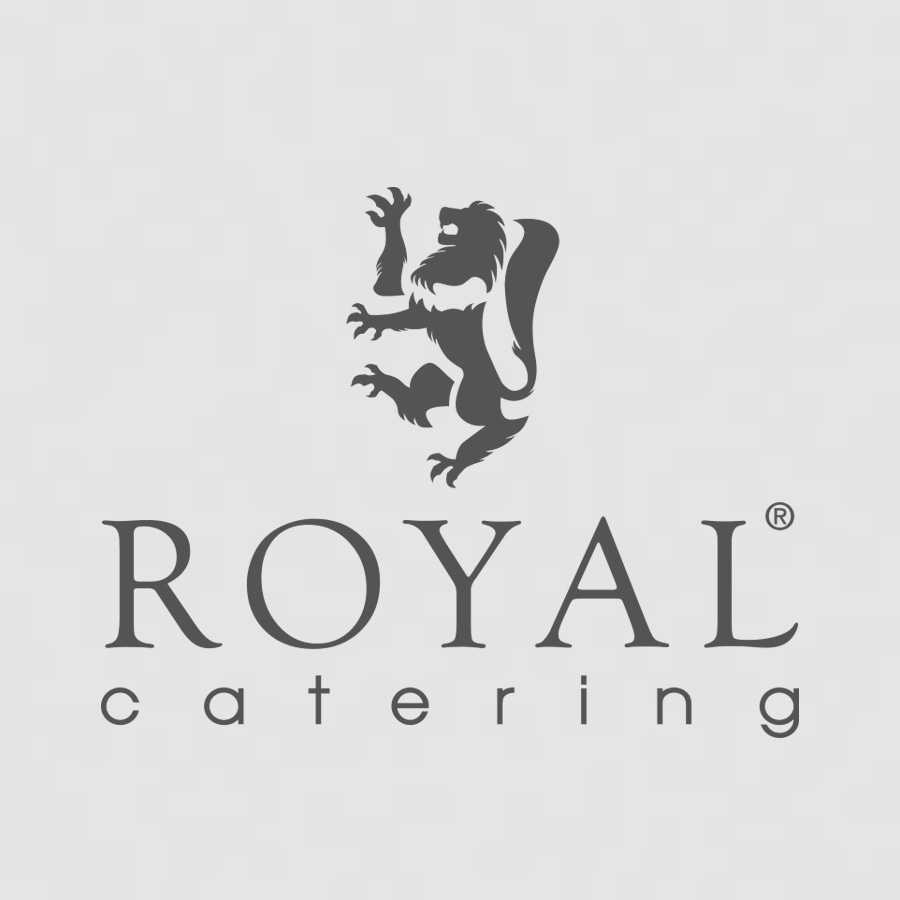 Smooth surface, perfect for steaks and burgers
Even browning thanks to two heating plates
High-quality enamelled cast iron to which no food will stick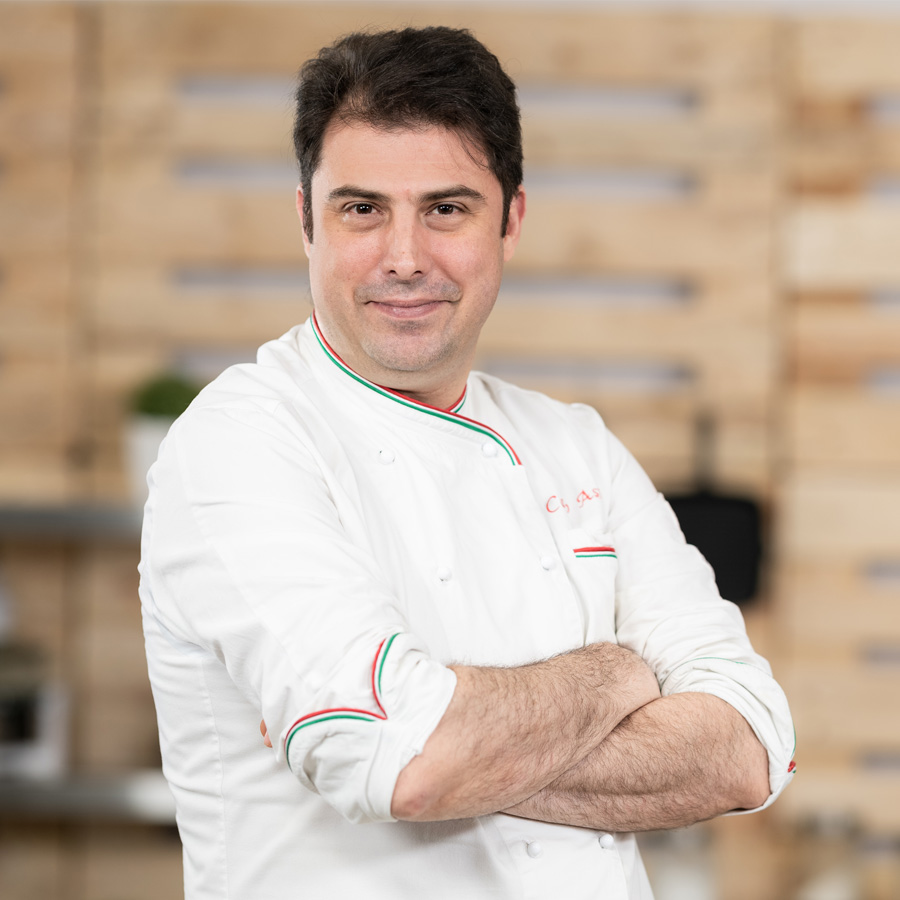 I work with professional products every day. For this video, I made sure to test the device thoroughly. You can take a close look at how this product works and then decide which model is best for your business. I hope my video and tips will help to make your business even more successful.
Head chef of prestigious restaurants in Sydney and Warsaw. An experienced and professional restaurateur
Are there more contact grills in the expondo range?
Yes, under the category: Catering Equipment > Cooking Equipment > Grills > Contact Grills
What should I know about cleaning the device?
Turn off and unplug the machine to avoid accidents during cleaning. Simply use a damp cloth to clean the exterior. Do not use water to clean the machine, as this can damage electric functions.
★
★
★
★
★
Write the first review for this product
---
---
Leave a review (5 stars is highest, 1 is lowest)
★
★
★
★
★
Click on the link sent to your e-mail address and confirm your opinion! It will be published after verification.
Still not sure?
Our experts are ready to help!
Mon - Fri 09:30am - 04:30pm