Crepes maker - 40 cm - Pull-out compartment
Manufacturer: Royal Catering | item number: EX10010252 | Model: RCEC-3000-E
Free shipment to Ireland

?

Ready to ship today,
Delivery time appr. 4-6 workdays
Product Highlights
Dimensions 48 x 45 x 23.5 cm
Power: 3,000 W
Diameter, heating plate: 40 cm
Low-maintenance stainless steel
Pull-out compartment
Easy, fast, tasty - it could not be better
The crepes maker RCEC-3000-E is very easy to use - it is a very popular device in professional and home kitchens. The temperature regulator switches on the device and regulates the desired temperature for baking crepes or pancakes. Once the crêpes maker has reached the right temperature, the standby indicator lights up.
Show more
Show less
The efficient heater is powered by 3,000 watts and heats up in no time. The dough should be applied evenly onto the cast iron heating plate. It has a diameter of 40 cm, which is a generous scope - be it for a large meal or a small snack. A clever wooden batter spreader is included in delivery. There is a stainless steel pull-out compartment under the plate where kitchen utensils or finished crepes can be stored to save space.
Show more
Show less
The high-quality stainless steel casing is easy to clean with hot water and common cleaning products. It is particularly easy to care for and at the same time resistant. With its size of 48 x 45 x 23.5 cm, the modern crêpes maker RCEC-3000-E has a place in every kitchen - including yours.
Show more
Show less
Highlights
Easy to use because of the temperature regulation
Integrated indicator light
Large high-quality cast iron plate with enamel paint
Quick heating with 3,000 watts
Low-maintenance stainless steel casing with a pull-out drawer
Crepes maker - 40 cm - Pull-out compartment
The crêpes maker RCEC-3000-E by Royal Catering is ideal for restaurants, cafes or home kitchens. The simple baking device makes it easy to prepare delicious round crepes, which can then be served sweet or savoury. Simple design and an easy operation characterise this high-quality device, which is ideal for your catering needs.
Material, casing
Stainless steel
Material, heating plate
Cast iron (enamel paint)
Diameter, heating plate
40 cm
Dimensions (LxWxH)
48 x 45 x 23,5 cm
Shipping dimensions (LxWxH)
52 x 54,5 x 30 cm
Download PDF
Crêpes maker RCEC-3000-E
Batter spreader
Instruction manual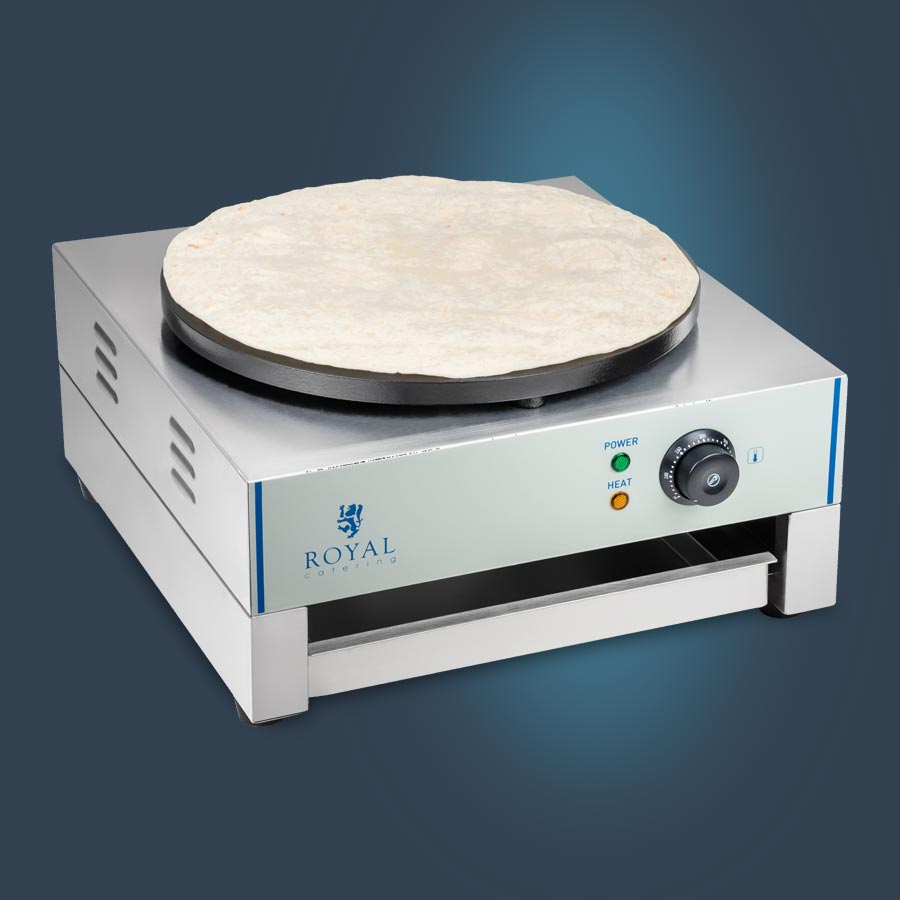 Fast and powerful 3,000 W heating system
Compact device is ideal for home cooking and small restaurants
Perfect for crepes, omelettes, blinis, fajitas, etc.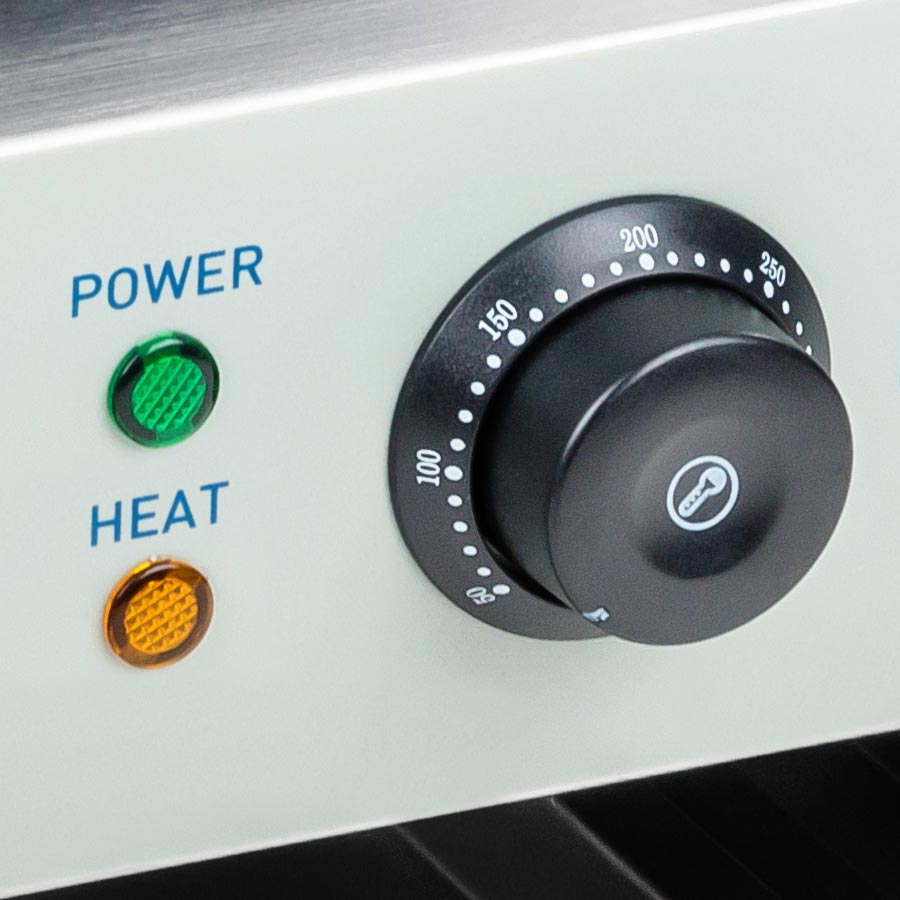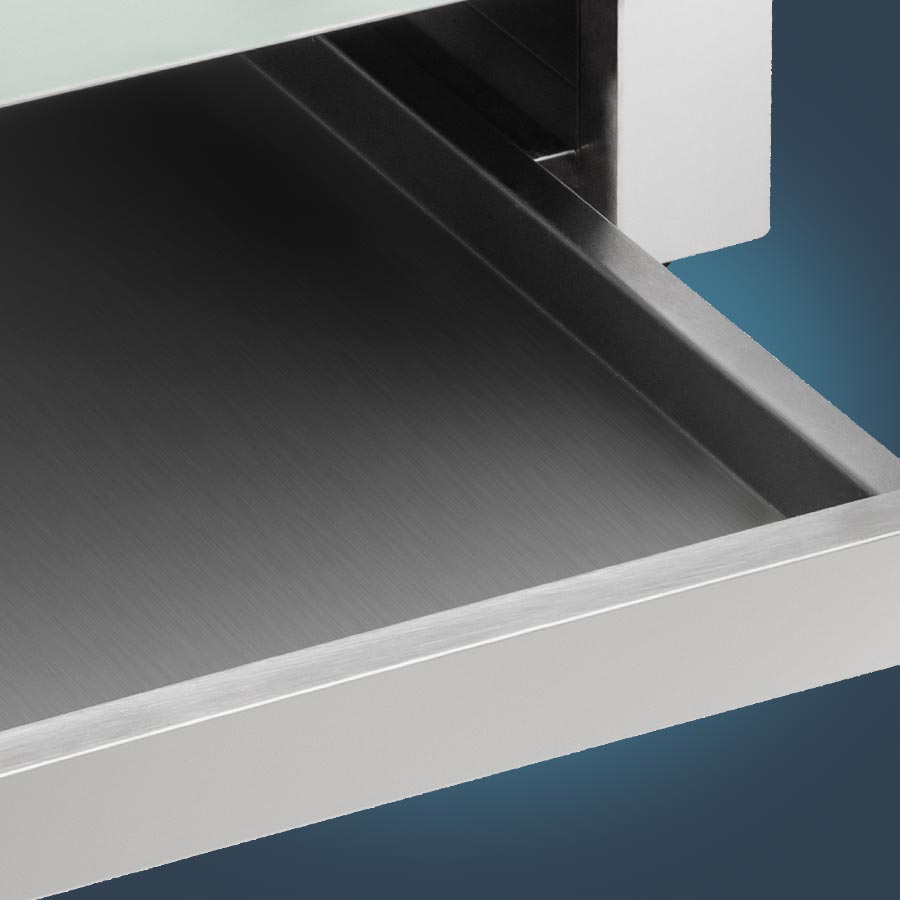 Compartment for batter spreader and accessories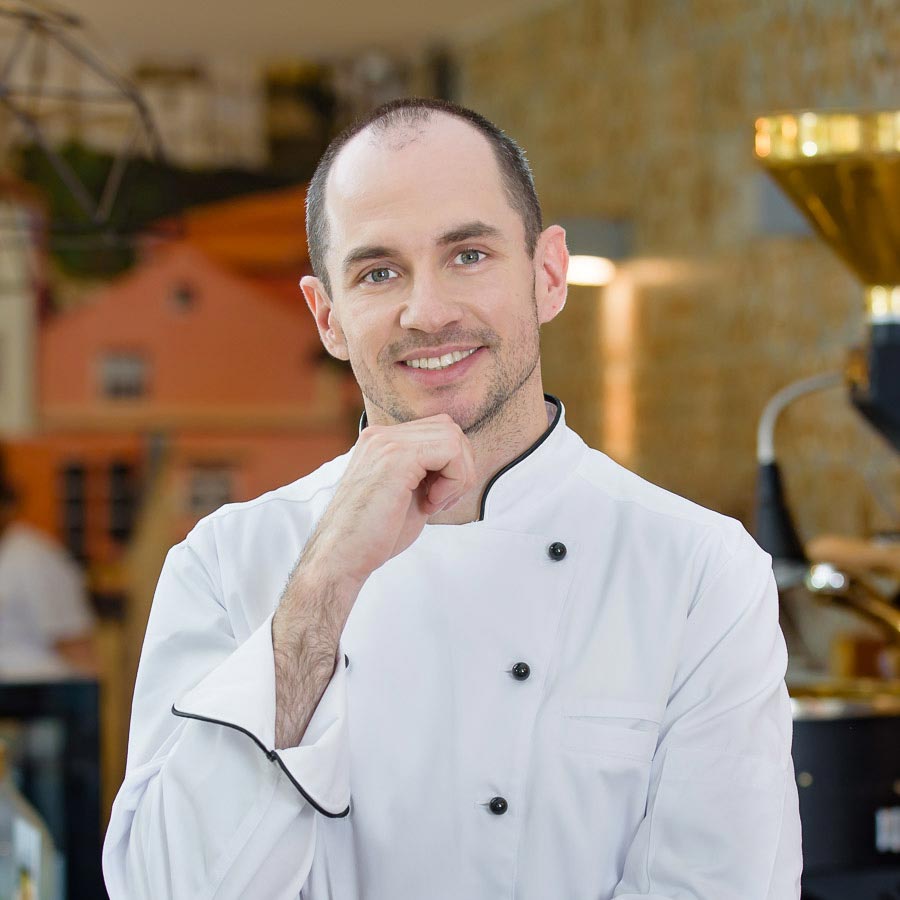 Tested by Artur Siwiec, head pastry chef of prestigious hotels and restaurants in Berlin and Warsaw. A professional with 20 years of career experience.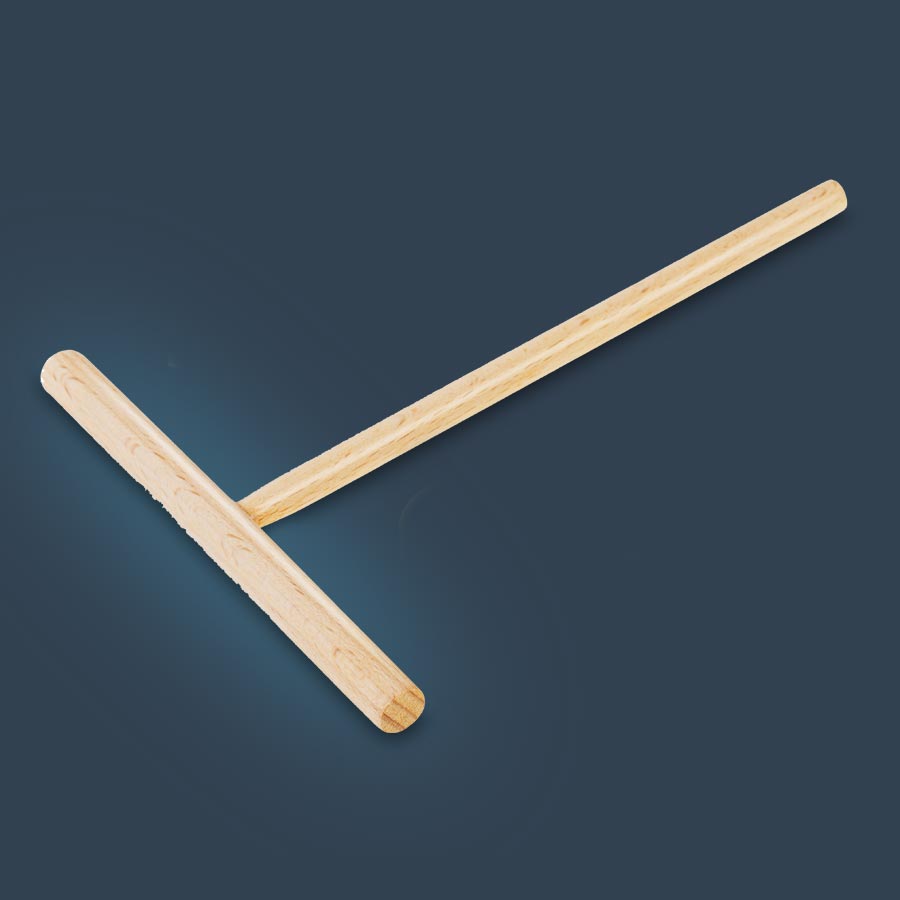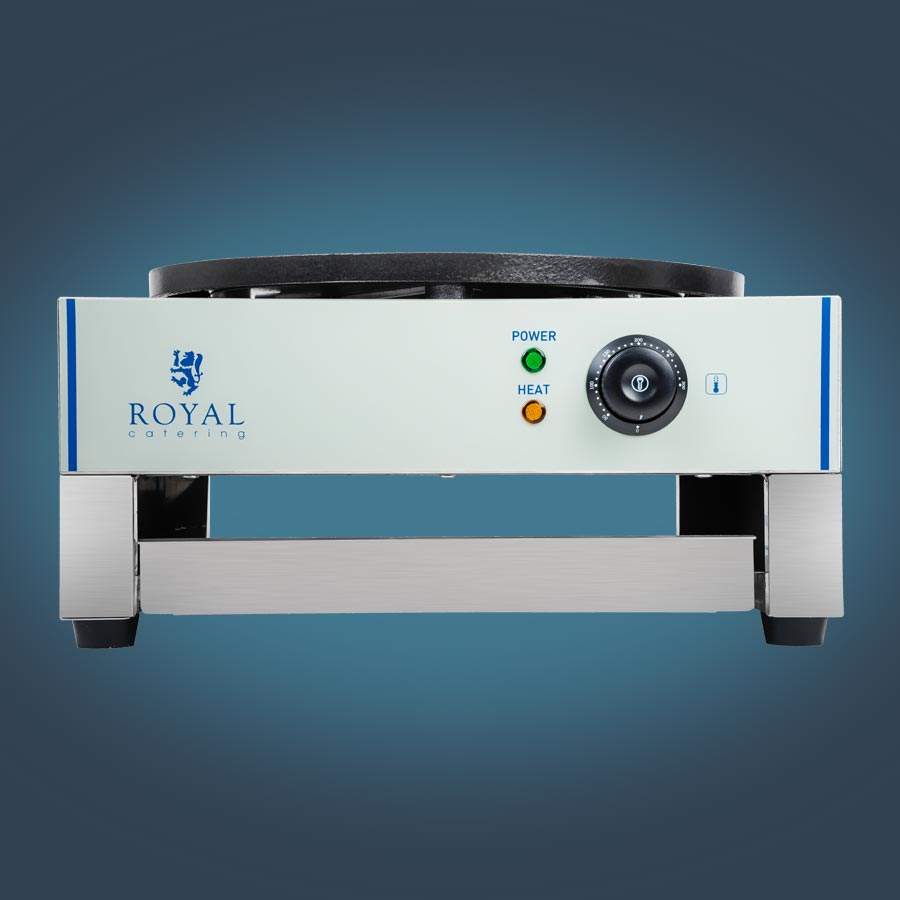 For cooking pancakes up to 40 cm
Housing made of high-quality stainless steel
Housing with non-slip feet
PRO TIP
For the best results when making crepes, spread the batter over the entire baking surface using circular motions of the spreader.
I often add a bit of vegetable oil to my pancake batter, which makes the pancakes even better.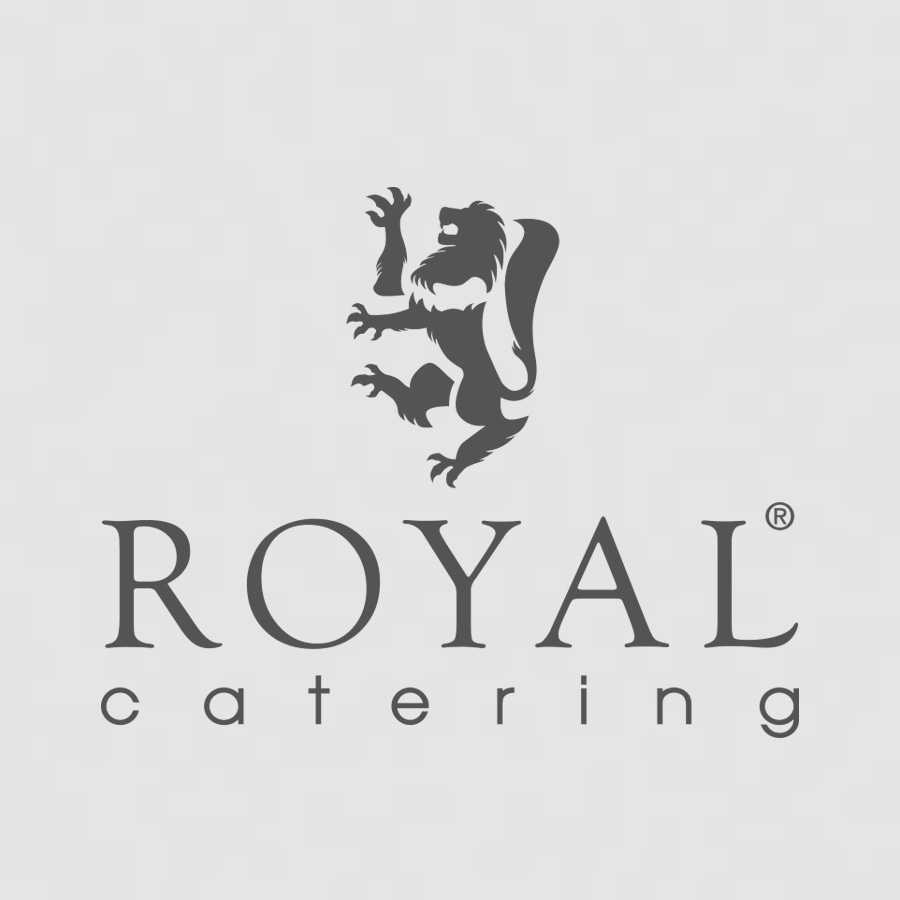 Practical thermostat keeps the temperature between 50 - 300 °C
Cast iron plate conducts heat perfectly
Coating prevents food from sticking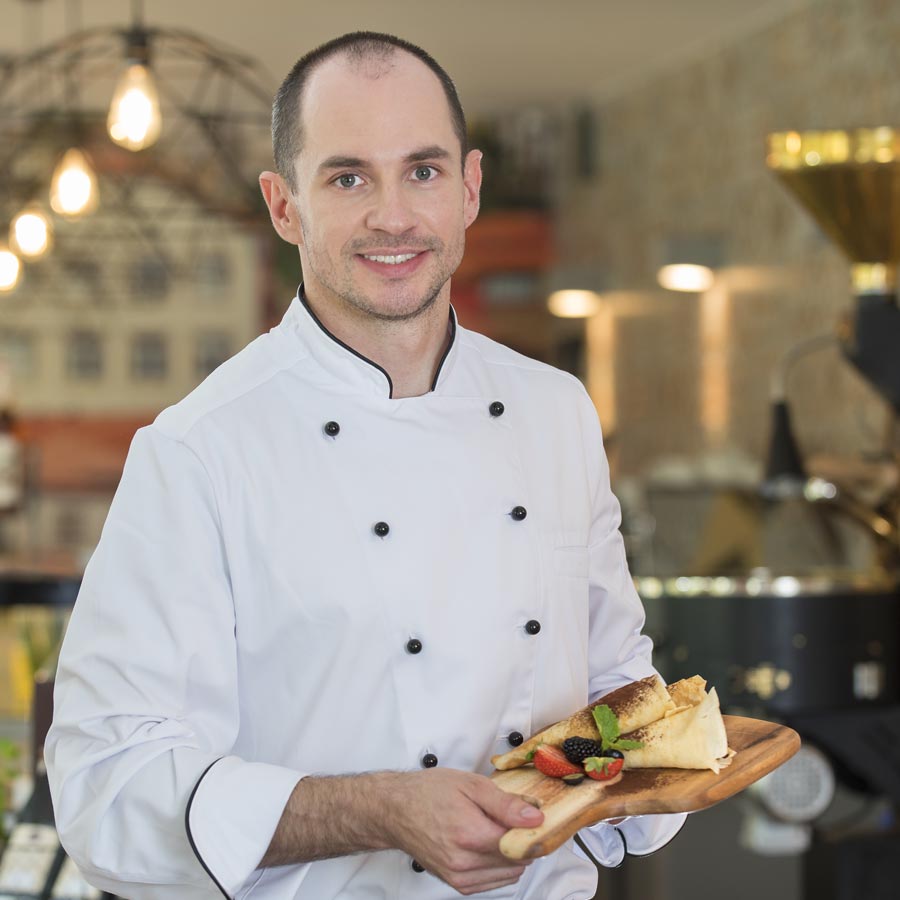 I work with professional products every day. For this video, I made sure to test the device thoroughly. You can take a close look at how this product works and then decide which model is best for your business. I hope my video and tips will help to make your business even more successful.
Head chef of prestigious restaurants in Sydney and Warsaw. An experienced and professional restaurateur
How large can the crepes be?
The cast iron heating plate has a diameter of 40 cm. Therefore, the maximum size of the crepes is 40 cm.
What does the indicator light do?
The indicator light of the crêpes maker by Royal Catering gives off a green light as soon as the device has reached the pre-set temperature.
---
Sort by...
---
Evaluations will be activated after verification.
Reviews from Leclercq (23 Jul 2020)
Reviews from Leclercq (23 Jul 2020)
Crépière
Bon rapport qualité prix .
Expédition rapide .