Factory seconds Off-road rope winch - 2.000 lbs - 907 kg - Incl. accessories
Manufacturer: MSW | item number: EX20060020 | Model: PROPULLATOR 2000-A
Factory seconds
Our factory seconds are generally refurbished customer returns or former display items. The products may have cosmetic defects but are technically flawless. As usual, we provide the normal right of return and warranty.
Product Highlights
Traction of 2,000 lbs / 907 kg
12 V engine
Gear: 153:1
Weight: 6.5 kg
Drum size: Ø 31.5 mm x 72 mm
Everything you need - pulley, mounting plate and more
Highlights
Electrical winch
Traction of 2,000 lbs / 907 kg
High-powered 12 V engine
Robust Steel rope with a diameter of 4 mm and 15 m length
Incl. complete equipment (mounting plate, pulley, reel opening etc.)
Discount: 20%
Off-road rope winch - 2,000 lbs - 907 kg - Incl. accessories
The inexpensive off-road winch PROPULLATOR 2000-A from MSW has been designed for professional use. Due to its light weight, the winch is suited for quads and other small SUVs, as well as for tractors or trailers. The winch comes with the usual crafting supplies and requires no additional purchases.
Condition
Factory seconds
Max traction
2,000 lbs / 907 kg
Control
Wired remote control + wireless remote control
Transmission
Differential planetary gear
Brake
Automatic (integrated into the drum)
Diameter, steel rope
4 mm
Drum size
Ø 31,5 mm x 72 mm
Dimensions (LxWxH)
28,5 x 10,5 x 10,5 cm
Shipping dimensions (LxWxH)
41,5 x 26 x 23 cm
Traction speed and ampere consumption at a given loading
> Propullator 2000-A
Weight
kg
0
227
454
680
907
Pull speed
Mpm*
3.2
2.8
2.3
1.6
0.9
*Mpm = Meters per minute
Download PDF
Electric winch PROPULLATOR 2000-A
Hook
4 reel openings
Hook with pulley
Mounting plate
Connection cable and control box
Wired remote control
Remote control
Instruction manual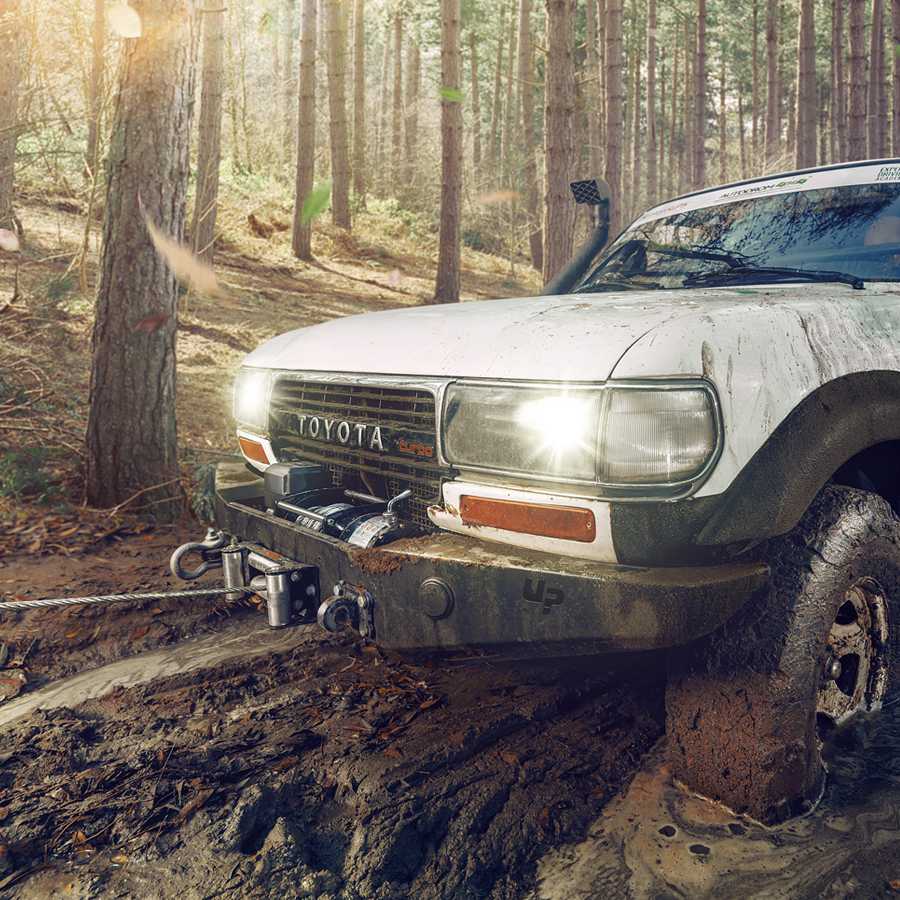 hohe Leistung dank 1 PS Motor
Zugkraft bis zu 907 kg (2.000 lbs)
ideal für Fahrzeuge, Anhänger, Boote, Holzwagen, etc.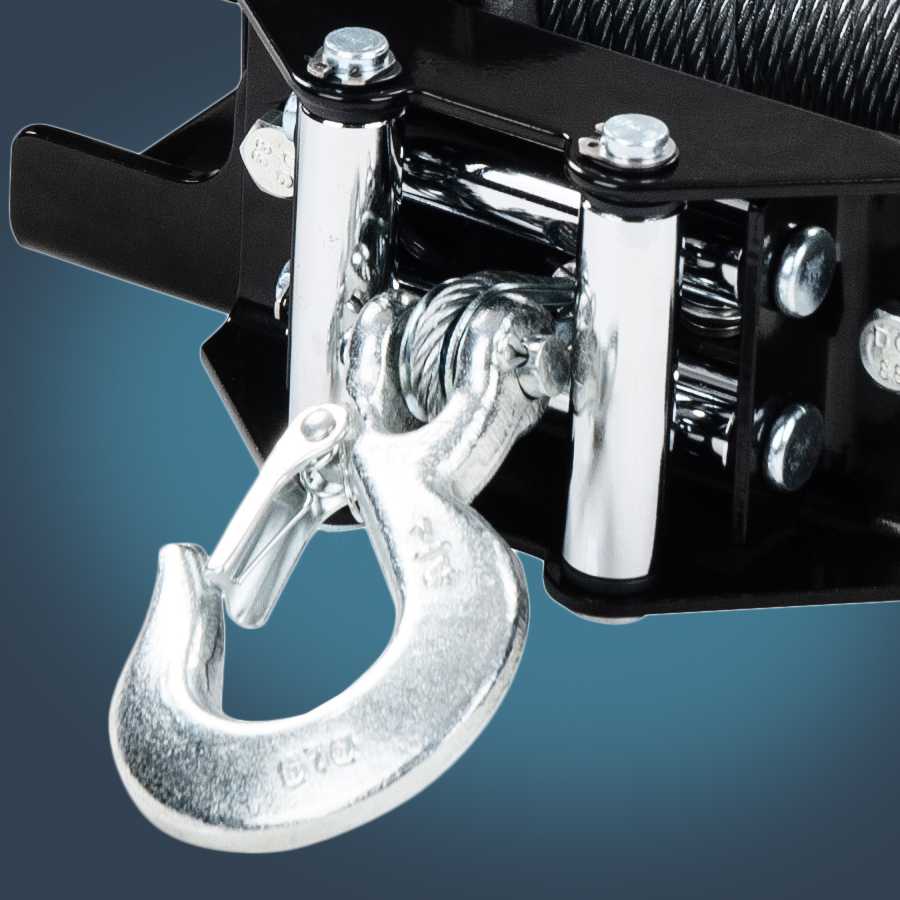 verwindungssteifes 15 Meter langes Kabel mit Haken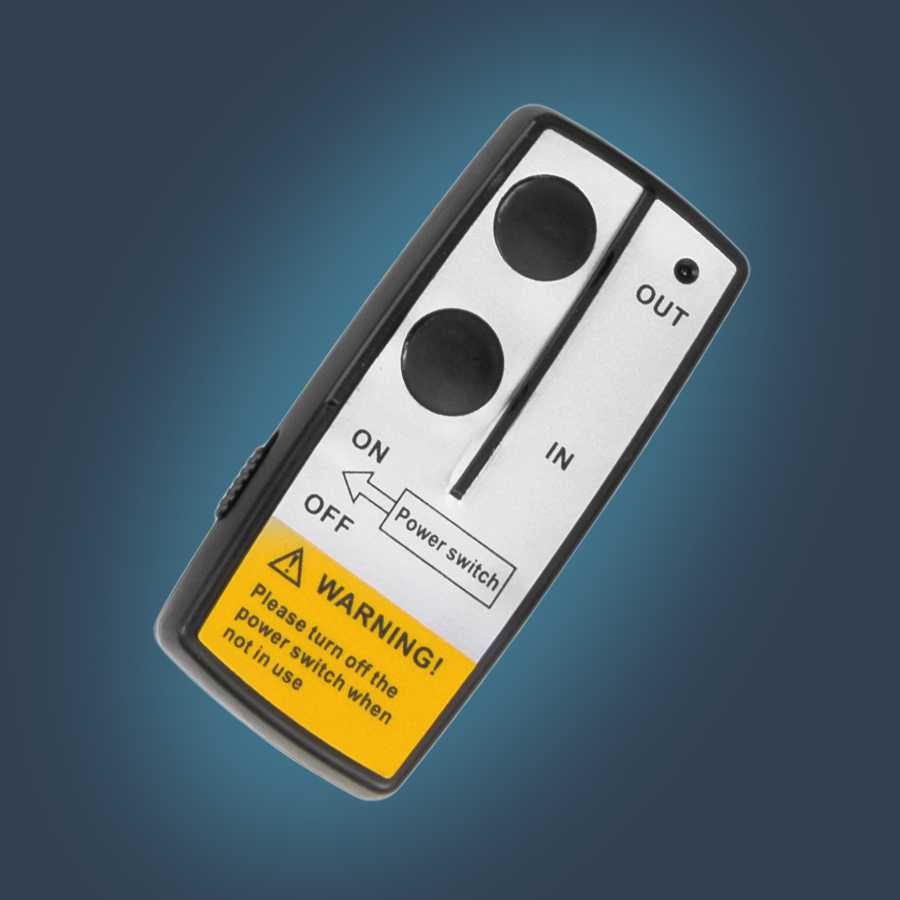 praktische Fernbedienung mit einer Reichweite von bis zu 25 m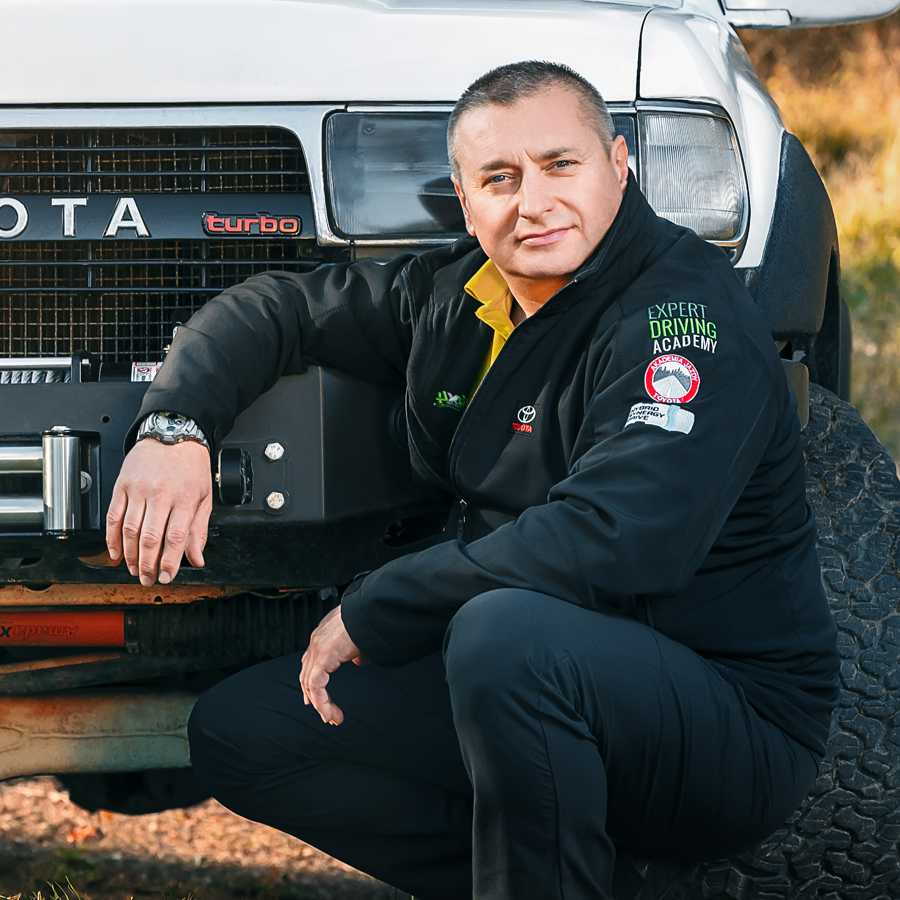 Getestet von Roman Wasik, Eigentümer der Expert Driving Academy, einem Schulungs- und Trainingszentrum für Fahrer.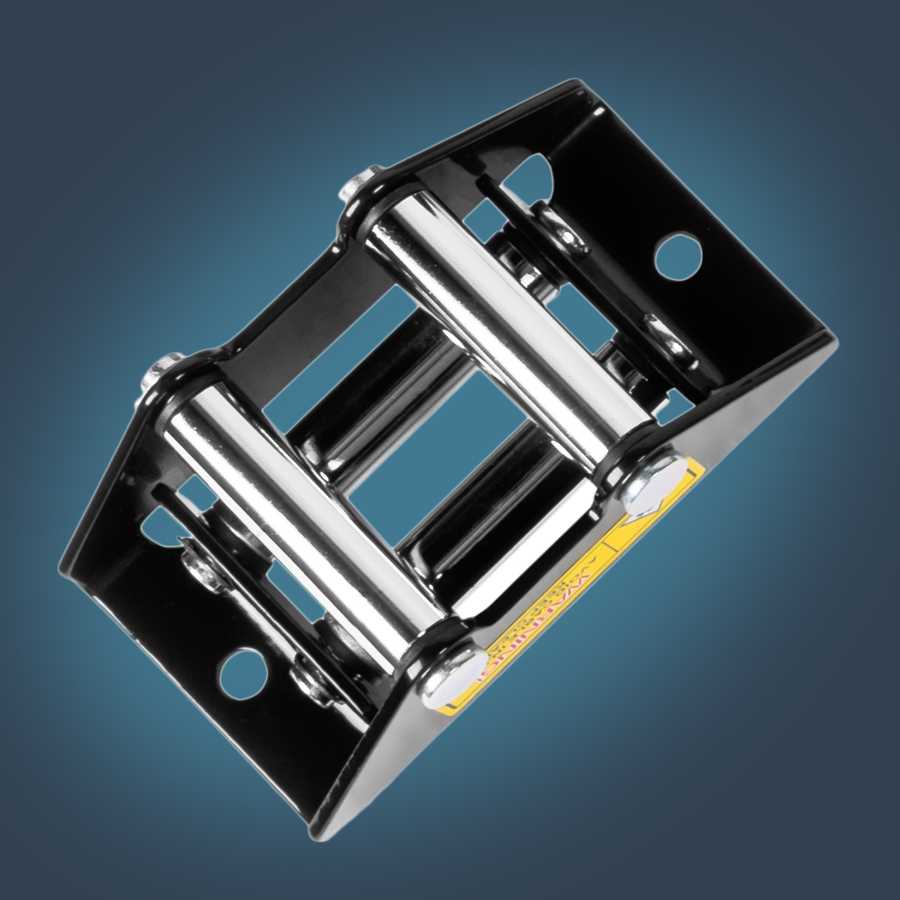 4-Wege-Rollenfenster verhindert, dass das Seil reißt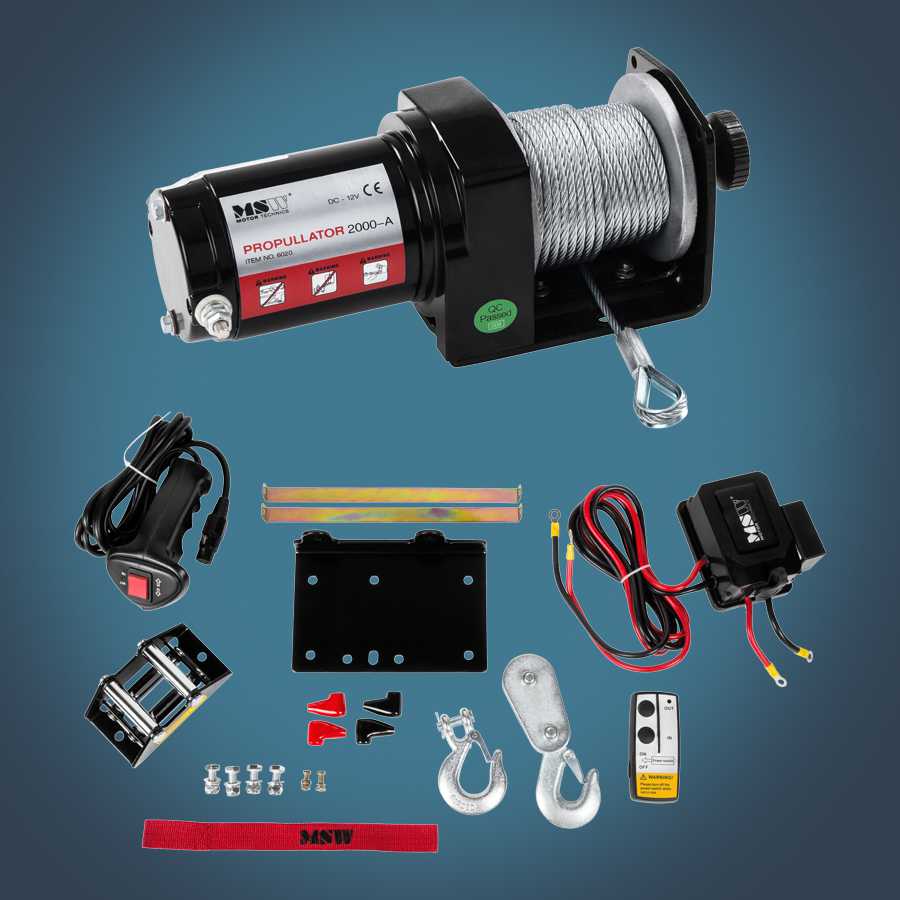 hohe Geschwindigkeit bis zu 3,2 m/min (ohne Last)
Leistungsregelung mit einem Reduktionsfaktor von 153:1
Steuerung von innen oder außen am Fahrzeug
PRO TIP
Die korrekte Befestigung der Winde am Fahrzeug ist besonders wichtig. Es erhöht die Arbeitssicherheit und Effizienz.
Bei der Benutzung der Winde benutze ich immer Handschuhe und sichere das Seil zusätzlich mit einem speziellen Schalldämpfer.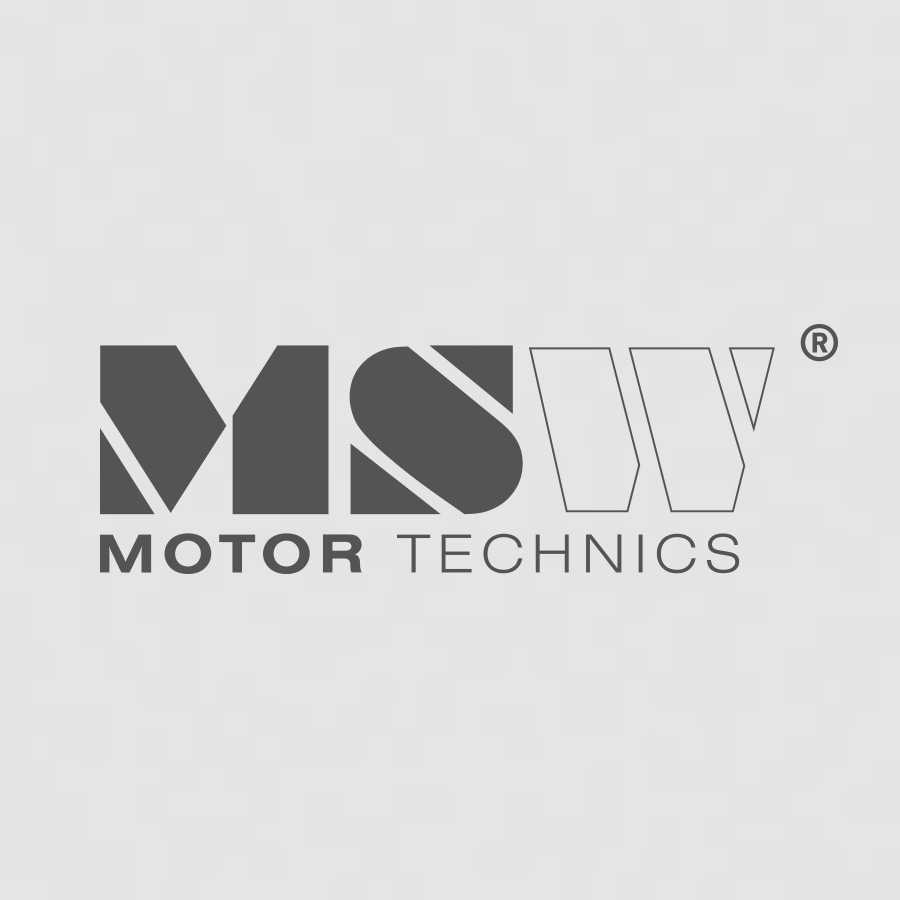 2 Gänge: Auswahl der optimalen Aufwickelmethode
automatischer Brems-, Überhitzungs- und Überlastschutz
regen-, schnee- und schmutzabweisendes Gehäuse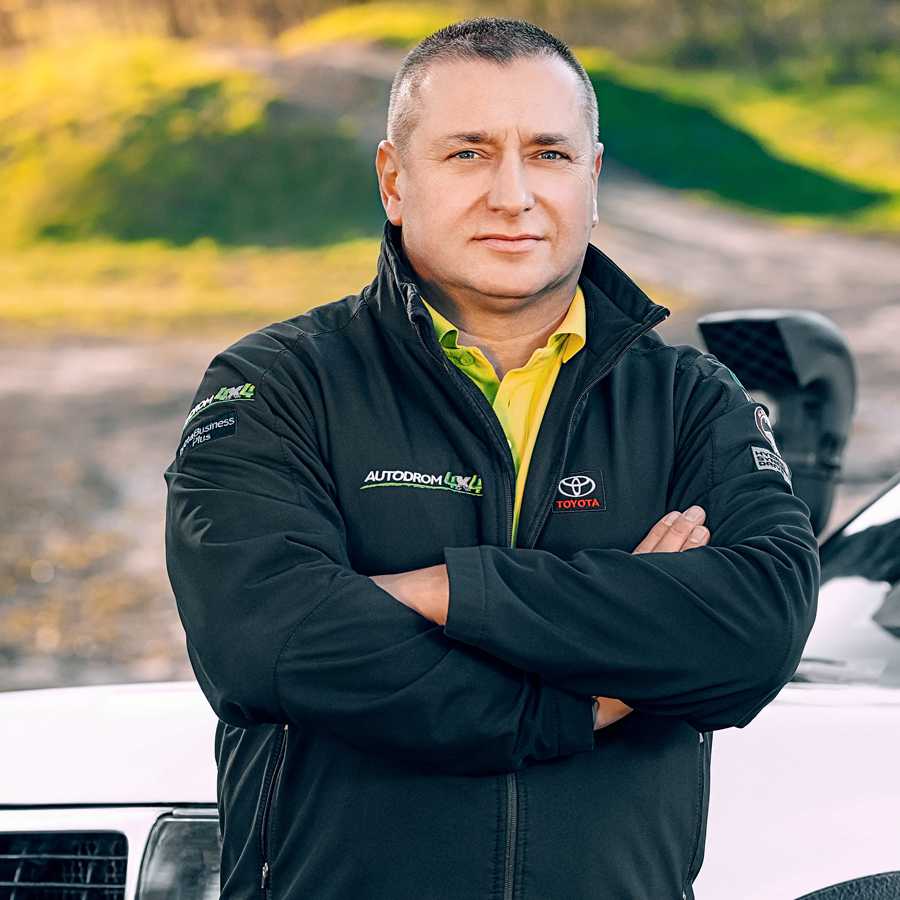 Bewertung von Roman Wasik expondo Experte (31.01.2019)
Solide Seilwinden kommen von MSW
Die Seilwinden von MSW zeichnen sich vor allem durch eine solide Verarbeitung aus. Es gibt einen wesentlichen Unterschied zwischen diesen Produkten und denen anderer Marken chinesischer Hersteller. In Kombination mit einem sehr günstigen Preis und einer großen Auswahl an Modellen für unterschiedliche Einsatzbereiche ist etwas Besonderes auf dem Markt. Diese Seilwinden eignen sich nicht nur im Privatbereich, sondern auch im Energiesektor oder in der Armee. MSW-Winden werden von mir unter anderem während des Fahrtrainings für diese Dienste eingesetzt. Diese Art der Schulung ist ein echter Krafttest für solche Produkte. Aber ich bin mir sicher, dass die MSW-Winden mich nicht enttäuschen!
Can the rope be pulled from the drum manually to work faster?
Yes, due to the manual coupling, the rope can also be rolled and unrolled by hand.
How do I wire the winch to the control box?
The instruction manual explains in detail how to wire the control box before operation.
★
★
★
★
★
Write the first review for this product
---
---
Evaluations will be activated after verification.
Max. tracking depth, large objects 200 cm

Max. location depth, small objects: 25 cm

Telescopic arm, adjustable: 97 to 113 cm

Operating frequency: 6.5 ~ 6.8 kHz

Headphone jack: 3.5 mm
Ready to ship today,
Delivery time appr. 4-6 workdays
Professional Metal Detector - 200 cm / 25 cm - Ø 20.5
Ozone production: 10,000 mg/hr

Air circulation: 170 m³/h

Integrated UV light

Output: 110 W

Timer function up to 24 h
Ready to ship today,
Delivery time appr. 4-6 workdays
Ozone Generator - 10,000 mg/h - 110 W
Instead of: 315.00€
255.00€